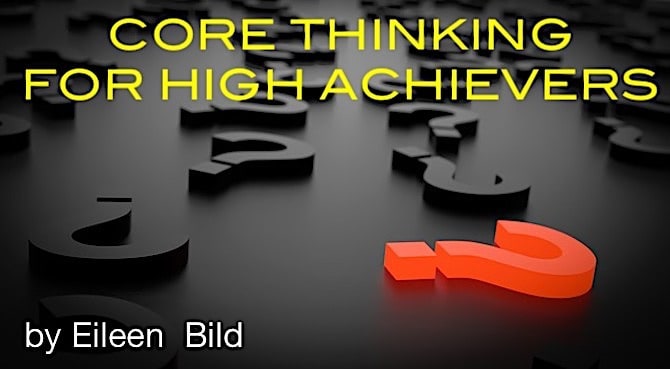 Collateral Beauty
Most of us are familiar with the saying, Collateral Damage and in the case of self-development, we can see this as a symbol of the old self-being the representative of this. For a person to evolve and transform, something has to change and a part of us must have a death so the new us can be born.
However, there is the flip side not talked about much and that is Collateral Beauty. This is the better side of something, even if it is negative or a hard experience. Often, it is the catalyst to experience a profound shift in thinking, acting and decision making.
In the movie, Collateral Beauty, Will Smith is a successful New York advertising executive who suffers a great tragedy and ultimately retreats from life. While his concerned friends try desperately to reconnect with him, he seeks answers from the universe by writing letters to Love, Time and Death. His notes and thoughts bring unexpected personal responses, causing him to begin an understanding of how these timeless life events interweave in a life fully lived and how even the deepest loss can reveal moments of meaning and beauty.
I believe we all have a story, something in life that is our trigger, best teacher and turns us into a student of life's greatest lessons.
Dealing with tragedies, personal struggles and global strife can be a lot for one person to handle. The human spirit is designed to be strong, resilient, courageous and fearless. Enduring the trials and tribulations through the desire to overcome, rise above and move beyond is the foundation to discover the meaning of life.
In my own experiences, there have many "deaths" of the self. Each steppingstone of my journey has taken me up another rung on the ladder to becoming the best version of myself. The interconnectedness of everything and everyone is clearly recognized when I follow the dots that are formulated to create a bigger picture. The key has been to get a good visual of what this picture is, which seems to gain more pieces as life progresses.
I love the idea of writing a letter to Love, Time and Death. Writing is cathartic, revealing and can give insight into our deeper thoughts hiding in the recesses of our soul. There was a time in the near past where it rained and poured loss, sorry, grief and big life changes.
In a short span of time, I went through a divorce where sacrifices had to be made, my mother was diagnosed with cancer and ultimately lost her life in a matter of six months, a move to a new city and state, new life/career direction, and a path of self-discovery leaving everything I knew behind, starting over in mid-life with a new relationship not only with myself but with a new love.
I share with you an excerpt for each of my letters, and wish they give you hope and inspiration to write your own letters.
Letter to Love
Dear Love,
Is that you? Why did it take so long for you to reveal yourself? I now know you have been by my side forever and always present, even if I don't see or feel you. When you were missing from others around me, it was difficult for me to hold onto you. You slipped through my fingers and were evasive in my heart. But I am happy to say the current of your energy is stronger than I am and you found your way back to me. You are pillars on the foundation of the life I have built, creating a strong bond between me, myself and I. Those in my life now resonate with your beauty and together we bring joy, peace and happiness into a world needing uplifting for the survival of mankind. I am grateful for the turn of events that have given me the opportunity to appreciate you, LOVE, and infuse your essence into the very fabric of life itself throughout my being and share it with others.
Letter to Time
Dear Time,
What can I say? I am still trying to figure you out, lol. We have defined time, yet there really is no time, is there? It is my understanding that past, present, and future happens all at once. Yet, we live in a world that puts focus on being linear and somewhat myopic. For me, this puts you into no man's land and I must be very conscious of what you mean to me. Because, from the moment I came to life, you have been ticking away, only to be elusive in giving me clues as to when my last day will be. So, this causes me to look at how I spend my energy, knowing each day that passes, is another one gone. But, is it really gone? I have memories of the past, brought into my present, affecting my future. You can be slow or fast, and the older I get the closer you feel. Perhaps it will be of benefit to just walk with you, bend and flex into you. Is time running out? I think not, I just feel your nudge to pay attention, let go, live life and know you are a friend. I will come back to you, there is more I wish to say and ask.
Letter to Death
Dear Death,
Why do I not know more about you? Do I fear you? Sometimes yes and sometimes no. My entire life, I have felt death is simply a transition from embodiment into another form, pure consciousness. Yet, it is so sad when someone dies and makes that transition. As with time, when you have taken someone from me, I keep memories. This must mean you are also a friend, maybe one who stays in the shadows only to reveal yourself when time has reached out it's hand. My own impeding death, whenever it shall be, is an unknown. I may ask myself, am I living life to the fullest and if not, why? You have almost called me home a few times, yet I am still here. This causes me to wonder, is my life purpose still not complete? What more do I have left to do? A part of me comes back with a feeling of knowing what this is, and another part continues to wonder what is yet to happen between now and your beckoning. As my years move along with time, I feel a pull towards the energy of love and together all of you represent something bigger than me. I have yet to fully understand what this is all for, but I know there is a reason for life itself. There is more to learn, I will write more letters.
Emotional pain is what pushes us beyond our comfort zone and how we react results in collateral beauty. There is a silver lining in each experience, it is up to each of us individually to embrace it.