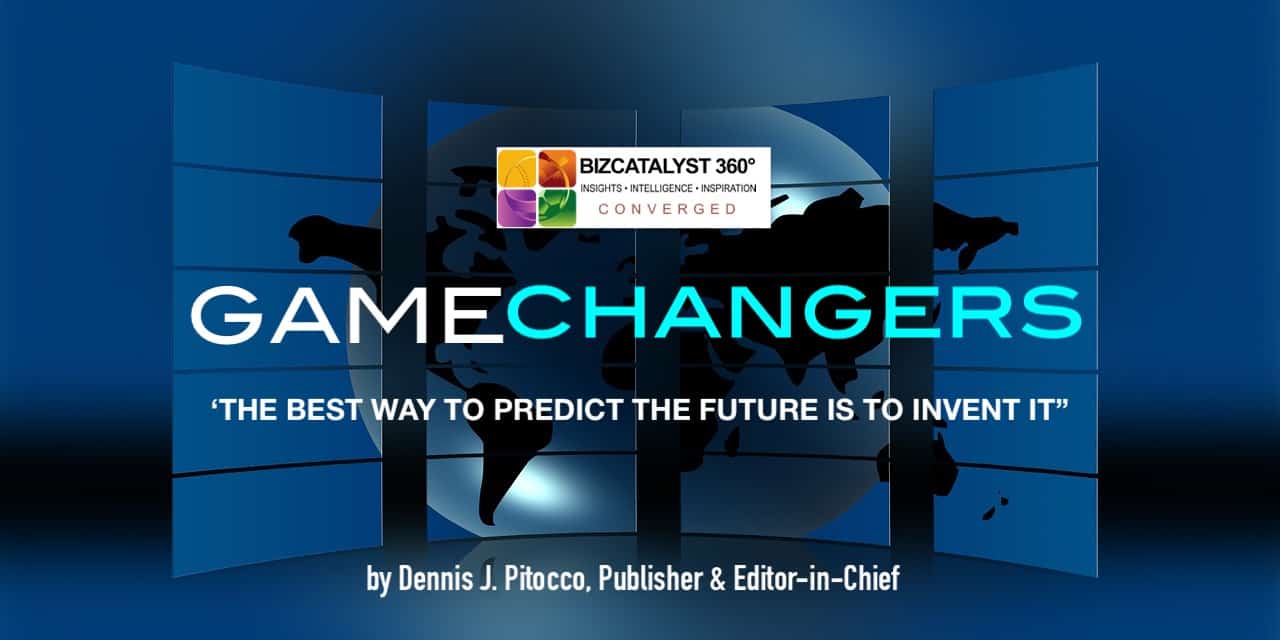 Empowerment, Engagement, and Deeper Connection. A rare commodity these days amidst all the social media clutter. it's not about likes, it's about sharing, caring, learning and relationship building. Lofty goals indeed, but not entirely out of reach if the right people come together with the right synergy, passion and commitment. Which brings us to the doorstep of The Women Of Facebook Create ("TWOFC") – an amazing forum managed by an amazing group of inspired women.
Our Interview
As Publisher and Editor-in-Chief a dominant global media platform, I was intrigued as I was flattered and humbled to be the very first man to be invited into this remarkable forum. Intrigued because my team and I have either joined, developed, launched, participated in, moderated, or contributed in some fashion to literally hundreds of social media groups and/or channels over the years. But rarely have I and we encountered such a vibrant, giving, pro-active, engaged forum such as TWOFC. And particularly at time when apathy has been creeping into the social media in recent years followed by a significant drop in engagement. Which is what inpired us to invite the amazing team behind TWOFC to sit down with us for chat so we along with our global audience could capture a keener understanding of the "magic behind the mission." Joining us for this extraordinary Q&A Session was Group Founder Nathalie Villeneuve, along with Group Admins Suzie Cheel, Kathleen (Kat) O'Keefe-Kanavos, Candi Parker, Teresa Velardi and Karen Mayfield.
Sit back and enjoy our Q&A Session below…
When was your Group formed and what was the inspiration/objective behind it?
Nathalie – I created this group in December 2009. My inspiration came after spending a few months on Facebook and not liking my experience. I was new to social media and I remember not liking how busy and impersonal things became. I create a group so that we could have a place to come and relax, meet new women and have a more relatable experience. "The Women of Facebook Create is a platform created to empower women and based on a mission of engagement and deeper connection."
Suzie – I joined back in 2011 and then ran the Weekend blog thread for 5 years.
Kat – The original Women of Facebook group was already formed when I first began to participate in the Friday Blog Weekend. At the time Suzie Cheel was the acting Administrator. I received a "call out to everyone" Facebook Direct Message from Nathalie asking if anyone would be interested in helping her with the page. I said I would be happy to chat with her about the responsibilities involved because I was in the processing of launching my second book Dreams That Can Save Your Life: Early Warning Signs of Cancer and Other Diseases co-authored with Duke University Radiologist Dr. Larry Burk. When Nathalie and I spoke she said she was contemplating closing the page down due to the amount of work it required and the fact that the page numbers were dwindling.  I realized the need for multiple admins and told her about the group I had been a part of for years, Wake Up Women with our fearless leader Karen Mayfield. The group included Teresa Velardi and Positive Tribe Magazine publisher and Editor-in-Chief Candi Parker. An introduction between Nathalie and the Wake up Women Group was made and Women of Facebook was given new admins and new life.
Who actually Owns/Manages/Moderates your Group and how do you share the responsibilities?
Nathalie – I created this group and managed it on my own for years. Suzie Cheel joined me as an admin 5 years ago. We recently added 4 new admins; Kathleen O'Keefe-Kanavos, Candi Parker, Teresa Velardi, and Karen Mayfield. I am so happy to have all these fabulous ladies joining us! We are now more diverse and the group is growing again.
Suzie – Nathalie owns the group and is the person for the specific day manages that day. The group is moderated by all the admins. Having an admin now for each day has meant the Nathalie and I have to be less involved on a day to day basis.
Kat – Nathalie is the owner of the page and ultimately has the last word. She made Karen, Teresa, Candi and Kat new administrators who with her and Suzie Cheel, manage and moderate the page.
Teresa – I am an admin of the group and a presenter on Powerhouse Thursdays where we talk about the Pillars of becoming a published author. I share the responsibility of Powerhouse Thursdays with the Powerhouse team of Kat Kanavos, Candi Parker and Karen Mayfield
What was the thought behind the "name" of your Group?
Nathalie – The name just came to me the morning I created the group. It was simple and I liked the sound and meaning. I added the word "Create" to the name a few months ago. It's now "The Women of Facebook Create". Again. the add-on came to me one morning and I changed it because I do see that the group has attracted many creative entrepreneurs, artists, writers etc… we all create (and are creators) at some level and I like the name to reflect that.
How many Members do you have and is your Group strictly limited to Women?
Nathalie – We now have a little over 7000 members. The group is primarily all women. Recently we decided to add a few men (by invitation only) These men are invested in helping women share their voice either through a publishing platform, magazine or any other medium that can empower the women in our group.
Suzie – Yes this is a group for women, a place where they feel safe to be open, share and transform
Kat – The page is strictly for women, however it was a group decision, as one of the positive forward movement changes to the page, to allow a man to be added IF he could be an asset and of assistance to the female friends of the page by being a publisher, agent, or offering some other form of opportunity for the women on the page. Dennis Pitocco publisher and Editor-In-Chief of BIZCATALYST 360° is one such example, and so far the only example. Since being admitted to the page he has been very active on the Friday Weekend Blog/Vlog, Article/Varticle Weekend that starts on Friday mornings and ends on Sunday evenings, and has elevated some of the bloggers to the position of Featured Contributors in BIZCATALYST 360°. This has given female writers on the page the opportunity to have their work seen internationally. This is important because many of them have dreams of being published authors. Dennis has also been a wonderful source of inspiration and information for the page administrators and friends on Women of Facebook.
Any Group Rules?
Nathalie – Just a few: No open promoting (except inside our appropriate discussion threads) Message us if you have questions or ideas! We are always open to suggestions! Also, please don't just drop and go!!! See what other women are about, connect and engage!
What's the daily/weekly routine for managing the Group?
Nathalie – The admins all have a specific role to play in managing the group.
MONDAY: Abundance and Love  Monday. Hosted by Suzie Cheel: Abundance Queen. Artist, Healer, Intuitive & Transformational Leader,Heart Centered Entrepreneur. Start loving yourself into abundance with tips and tools to help you move towards more joy and wealth in all areas of your life.

TUESDAY: Live Your Creativity Tuesday. Hosted by Nathalie Villeneuve. I invite women to share their creativity through all types of platforms. Digital art, writing, painting gardening etc…we cover it all!
WEDNESDAY: Positive Vibes Wednesday. Hosted by Nathalie Villeneuve: I encourage members to share a quote, pretty posters, Bible verses, videos…anything you find uplifting and empowering. Create your own and let us share your positive vibes!
THURSDAY: PowerHouse Thursday which focuses on the 7 Pillars of Success: Plan, Pursue, Produce, Protect, Publish, Promote, and Prosperity.  Each Thursday has an Admin focusing on one or more pillars using Facebook Live or podcasts as a teaching tool. Hosted by:
1st Thursday of every month – Kathleen O'Keefe Kanavos;
2nd Thursday of every month – Teresa Velardi:
3rd T – Karen Mayfield:
4th T – Candi Parker: Candi – On my Thursday I post and then reply to comments and on other times support the other admins
WEEKEND Blogging/Vlogging/Writing/ Promoting – Kat will seamlessly take over the blog as is for Suzie. Continue Suzie's lead and build to any written or video work for Social Media Promotion from personal blogs or previously published material.  Kat added a weekly Podcast Writer's Tip to introduce the Weekend Blog. The blog has grown from 5 to 7 participants to 13-15. The Blog Weekend is an opportunity for the Magazine Editors, Publishers, and Literary Agents to scout the page for potential writers and clients. This creates a win-win situation for everyone.
Teresa – When I am presenting, I am responsible for answering questions and replying to the comments relative to what I have presented. As an admin, I am also to be in support of those who are showing up either as a presenter, admin, member or new member.
What's the greatest challenge for the Group?
Natalie – Our greatest challenge is " E N G A G E M E N T ". We wish to see more women share in our daily discussion threads. Also, we wish to expand and possibly merge with other groups.
Suzie – Engagement each day and getting more than 1% of the membership to participate
Kat – Building interaction with the 7000+ followers.
Candi – Having people make comments
Has the Group lived up to your original objectives?
Nathalie – I believe we have. I will add more here but I would love the other admins to share their view on what we have accomplished in the past 90 days. The group is being re-ignited with the new admins and with the precious help of Dennis Pitocco, our first men members. I feel blessed for the new support and direction of giving our writers and creatives great opportunities for more reach.
Suzie – What Nathalie says and I joined on the recommendation of a friend back in 2011 as we were both artists. Nathalie and I, along with many other women have become great friends and supporters of one another's work and lives.
Kat – I am very pleased with how the Group objectives are being met and in many cases surpassed.
Any surprises along the way?
Nathalie – Yes, I made so many real friends on our group. Many relationships are lasting ones and I didn't expect this kind of friendship. I am sure that many members of TWOFC have gained clients, mentors became customers but more importantly created true and lasting friendships.
Suzie – The fact that I am still here and involved 7 years on and now developing new friendships and maybe business alliances, too.
Kat – Yes, we got a man on a strictly woman's page who is a Godsend and our teamwork as a group that began as strangers is amazing.
Teresa – Dennis, you were a wonderful surprise and fabulous addition to the group, especially for those of us who are creative through our writing skills.
Any exciting changes or plans on the horizon?
Nathalie – Yes, but I feel we have already entered a new chapter with TWOFC. The group was stagnant for a long time but I always had faith in its existence, growth, and purpose. To me, there is a lesson of great patience, consistency, and trust….also a lesson in letting go and inviting more women (and men) in taking leading roles. I'll let my new admins express their voices here.
Suzi – The changes that are happening now I see attracting new members and rekindling passions from older members to grow and transform and create new partnerships
Kat – Soon, we hope to expand on the admin's teaching podcasts that introduce a skill to doing tele-summits, large educational podcasts, and webinars to help women live their dreams of success.
Candi – Looking for possible articles for my Positive Tribe Magazine.
Teresa – For me, as an author and a publisher, I am planning some collaborative book projects that will be available for authors from many groups to be a part of.
What's the next step if anyone who reads this Article wishes to join your Group?
Nathalie – We'd love to welcome you into our community. Ask to join, read the short description and you are in! Once in the group, connect with the admins, get familiar with our daily discussion threads, make friends, be heard, be seen and engage!
Suzi – Join: ask to join, read the short description and you are in! Once in the group, connect with the admins, introduce yourself, get familiar with our daily discussion threads engage and shine your light.
Kat – The next step is to come join us on Women of Facebook HERE. Our near future plans include tele-summits and webinars that will address group questions, promote individual and group success, help women live their dreams, and further empower all the Women of Facebook.
Teresa – Be INSPIRED!
Our sincere thanks to the wonderful Women Of Facebook Create for sharing their story with us. And my personal thanks to these amazing women for opening their doors to my Membership in their amazing community. By word and deed on a daily basis, they collective bring truth to the storied words of Margaret Meade;
"Never doubt that a small group of thoughtful, committed, citizens can change the world. Indeed, it is the only thing that ever has."