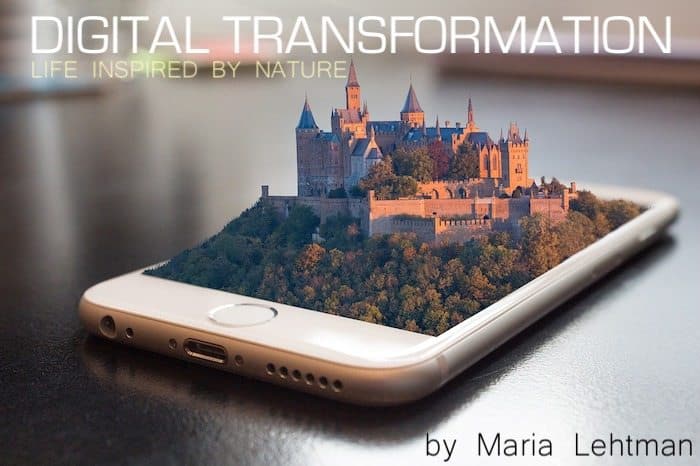 "The main thing is: Pay attention, pay attention to everything, everything you see. Notice what no one else notices, and you'll see what no one else knows. What you get is what you get, what you do with what you get, that's more the point."
~City of Ember
D

o you come across career dinosaurs? Managers and senior colleagues who have 'already tried it, and it doesn't work'?
Do you bite your lip not to say out loud the twenty painful things that are wrong with your working environment, or the tasks at hand? Do you feel you are not making an impact in what you do?
Here are a few tips that you may not know about building a career. The unspoken rules that can make or break your success.
1. Executive sponsorship.
If you are unfamiliar with the term, it just means connecting with two to three senior people in your company who take an interest in you and what you do i.e. your role and how you perform in it.
The ground rule is that sponsors are in senior positions, typically managers or executives 2–4 steps higher than your current position. They would have a motivation to help you develop your career and to influence your progress in the company. They may have been involved directly or indirectly in your hiring process.
2. Defining a sponsor.
A potential sponsor can be someone in your direct organization line, but they could also be senior managers peering your business line executives e.g. CIO, CEO or a Sales VP depending on the size of the company and your current role and position. In an international company, the sponsors are very likely to be in another country.
Your direct line managers would typically be able to connect you with a potential sponsor. You should always discuss sponsorship with your direct line managers so that they are aware and can support to prepare for the necessary introductions. Having mentors and sponsors should be part of your career planning and development path. It should never happen too soon.
To have a meaningful conversation you need to understand the big picture in your role, the business unit you are part of and its strategy. Then you need to connect the dots and come up with an innovative or renovating idea how or where things could be improved, and how you could contribute in that. The approach requires some study and dialogue with peers and your management to ensure you are on the right path.
3. Attracting a sponsor.
The challenge with gaining a management or executive sponsor is that the relationship has to evolve naturally. An exception to the rule is if you had sponsors at the senior level, to begin with, before joining the company ranks. Otherwise, it means doing your job first. And not just doing the best you can but more than you thought you could achieve. You need to aim to over-perform.
For most of the people, this approach seems tedious and time-consuming. You cannot speed this phase up because it will be building on trust. Confidence — you need to build that up in every task and program you do. Even the most seasoned professionals need to prove themselves after getting employed in a new company, and in a new role within the same company.
Your best chance of getting 'an invitation' is making a difference to a process, program, product, sales or another area preferably improving the customer intimacy and satisfaction directly. There is always a customer at the end. You may have to make many internal customers happy in the process of impacting the external client.
Another excellent way of making an acquaintance with a potential sponsor is to stand in for someone in your management team when they need a substitute to e.g. deliver a report, a presentation or attend a meeting. Prepare well and be factual, anticipate questions.
4. Developing your relationship with a sponsor.
Once you have identified suitable sponsors, ensure to learn more about them in their professional arena. Look into LinkedIn, articles they have published or are mentioned in (internal or external), talk to colleagues who have worked with them. Find a natural forum to connect — commenting on their publications, finding the time to say 'hi' in the company hallways or at special events. Use your 15 seconds of fame to a maximum when you are present in the same meetings (valuable content and commentary only!)
Look for projects and opportunities that could give you more time to learn from them. Sometimes doors open in quite unexpected routes.
5. Why is the sponsorship critical?
The business world is changing rapidly. The complexity drives organizations to optimize in everything: operations, innovations, resourcing, etc. The technology requirements alone are getting harder to meet. In times of uncertainty — people relationships become critical.
Progressing in your career means that you have a balanced competence card in both hard and soft skills. Doors will open to the ones who have been tried, tested and proven — committed and reliable professionals. And yes, patient, creative and well networked.
Good luck!
And please ensure to drop me a line if you found this useful. I would be interested to hear how you succeeded in identifying a sponsor, and is there more I could help you with.