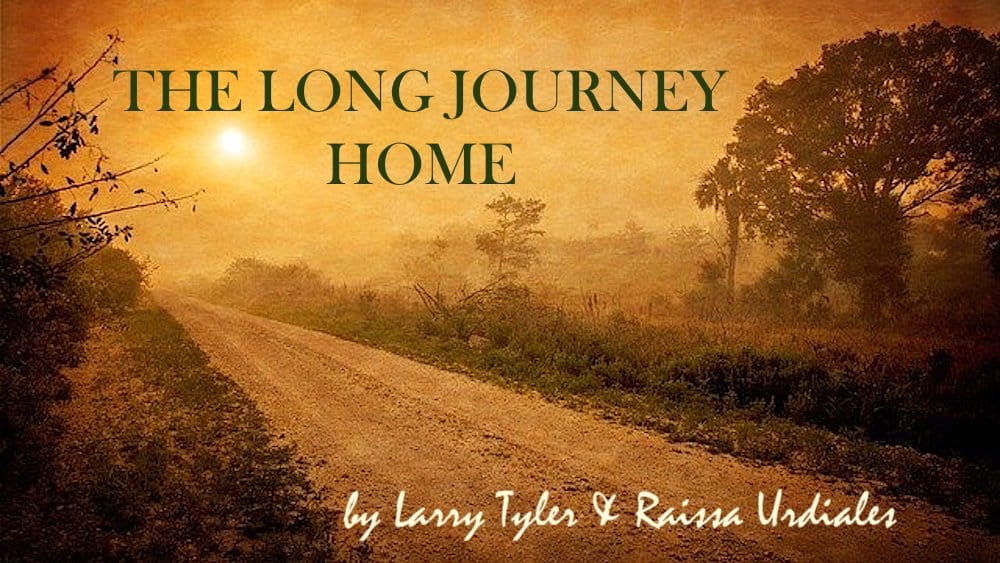 Chapter 1 by Larry Tyler
It was a crisp cool October morning as Joshua and Olivia headed out from Savanna taking the old Highway 17 or as locals called it Kings Highway.  He had taken his Jeep and opened it up to enjoy the fall weather, the breeze was exhilarating and they both wore big smiles.  They were heading toward Pawleys Island where Joshua spent his childhood and early teens.  This was their first trip together that was not totally business-related.  They could have fun holding hands and walking the sandy shores.  This was their time, a time to truly get to know each other.
The salt air and the smell of the marshes filled the air as they turned onto the north causeway taking them over to Pawleys to stay at the Ellerbe Inn.  It was built in 1842 and was filled with many stories.  It has survived many hurricanes and is rumored to have a few ghosts.  Olivia took his hand and said let us go see the ocean before we check-in, lets get our feet wet and hear the waves crashing upon the shore.  They walked for a while in the silence and embraced the beauty of the sea and sand.
This was the kind of moment they rarely had as they both had successful businesses and with success came the demands that must have their full attention.  Joshua rolled up his linen pants, took off his shoes, took Olivia's hand, and on they walked, two hearts aching to say the deeper words they both had not ever said to each other.  Perhaps they would unleash the powerful feeling within them both.  After all, the day was still young and the beach empty of interruptions.
Joshua stopped and took Olivia's hand looking deeply into her eyes and said I love the time we spend together but we both live in worlds that demand that we be present-day and night and we fit our togetherness into moments.  I have been shifting the running of the day to day operations to my business manager.  I want us to look at a house here that would be our home.  A place filled with art, books, music, and dogs.  I must know that this is something that you want as well.
Joshua let the words sink in and he watched the emotions in her eyes.  They went from a dark storm to confusion then a calm settled over her.  Olivia said yes, this is what I have hoped for, and dreamed about.  Olivia could see them sitting on a porch watching the morning sun and drinking freshly brewed coffee.  She imagined the walks on the beach, the smell of salt air, and the shorebirds greeting them.  Yes, this is what she had dreamed of, hoped for but never believed it could happen to her.
They walked hand in hand along the road by the marshes and in the distance stood the Pawleys Island Chapel.  It was built on pylons on the creek and in that moment, Joshua knew they would get married in that little white chapel sitting on the marsh.  It was built in 1945 and it made sense to get married at a place that seemed to last, to always be there, and had weathered all the storms that roared over this tiny island.  Olivia reading his thoughts said this is our place, a place to celebrate our love.
Chapter 2 by Raissa Urdiales
The absence of the human voice produces a silence that allows in the sounds surrounding us and gives our minds the freedom to roam through our thoughts, each thought leading to another.  Olivia sometimes wondered if everyone had such an active dialogue streaming through their mind in the absence of the human voice.
The drive to Pawleys Island was beautiful.  The fall colors were beginning; there was a smell of leaves burning and crispness to the air, the breeze blowing Olivia's hair wildly as she held Joshua's hand, the connection of the moments together.
There had been so much of Olivia's past that Joshua didn't know, and she wasn't sure if she would ever share it with him.  The truth is, sometimes, when we have moments where we break, we take the time to piece ourselves back together and move forward.  There are other times that we allow the broken pieces to fall away so that the inside becomes the masterpiece that life can be.  For Olivia, that was a moment she remembered all too well but didn't know if she wanted to release it into the universe any longer.  In some ways, it was a lifetime ago when she would wear the pencil dark blue skirt with white pressed blouse and heels with her hair pulled tightly in a bun, ready to take on the business world.  There were reminders of her past life, but the artist within her emerged with that moment of brokenness.  She had since traded in her pencil skirted suits for flowing dresses and floppy hats, providing the outer freedom needed for her to be able to create her art and break free from the corporate world that had once captured her.
Olivia loved the ocean and the waves as they crashed.  When they arrived at the hotel, she took Joshua's hand and suggested a visit to the beach.  The truth was, Olivia needed to see and hear the peaceful sound of the sizzle of the saltwater caressing the sand.  She remembered how the sound had brought her peace in the moment of brokenness that seemed so long ago.  She dreamed of living on the shores and opening an art studio where she could paint her days away and go for long walks on the beach with her dog Vincent.  She had vowed not to allow anyone close to her again, but then she had met Joshua, and everything changed.  She could tell he felt trapped like she had and felt the first cracks of his breaking free.  She stared into the ocean, wondering what he was thinking.  She felt like she was in a movie and the romantic music about to be queued to begin.  It was just at that moment that Joshua stopped and uttered those words, the words that perfectly expressed how she felt that very moment.  At first, it startled her.  How could he have known she was contemplating that dream to be ocean side with her art?
Then it washed over her like a wave; it was because they were meant for each other.  She gently squeezed Joshua's hand and quietly said, "Yes, this is what I had always hoped for and dreamed about." She paused and thought, perhaps, the old Olivia had finally been released to the sea forever, and the new Olivia was able to find happiness and love that she had always craved.