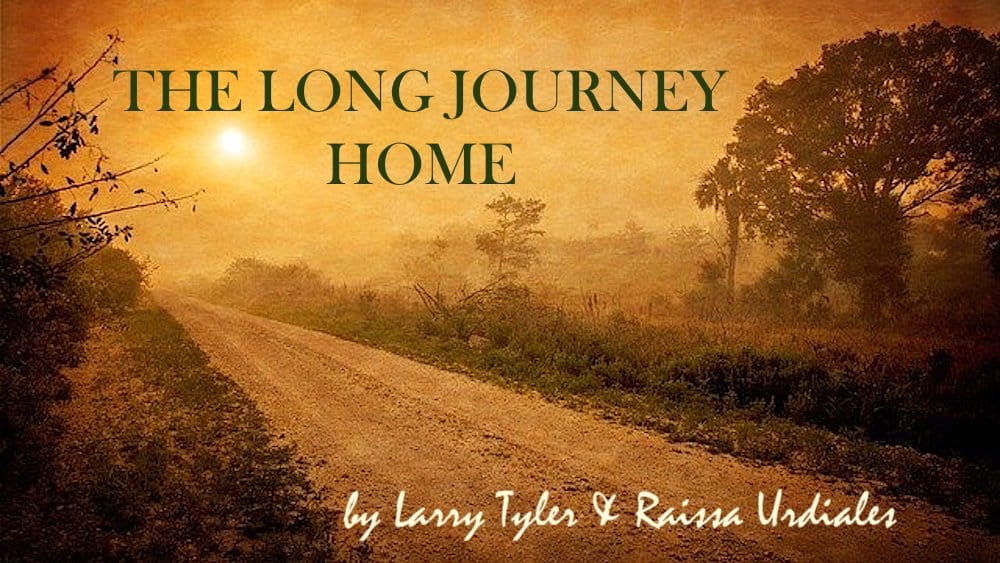 The last moments of night would soon be coming to an end, and the sun would be creeping through the oaks.  Joshua was restless and he loaded his bike into the Land Rover and headed to Wormsloe Road about twenty minutes from his office in downtown Savannah.  The Art Show was a success last night and he let Olivia sleep late knowing it is hard to wind down from these events.
The road was lined with giant oaks and he loved to ride his bike down the road.  It felt like he was riding through a tunnel.  He unloaded the bike, grabbed his cell phone and several water bottles, and pushed off onto the middle of the road.  He had so many things on his mind and riding his bike was always good for giving him clarity.
It was overcast and the dawn was dark, even darker under the oaks.  Joshua could see the Spanish moss hanging low almost touching him as he sped by.  He could see bats flying overhead, he kept his head down and pedaled even faster.  His thoughts were like a collage of images flashing before his eyes.  He had not told Olivia that he had a trip planned for Pawleys Island to look at an art gallery that was for sale.  The owner had died, and the family wanted someone to take it over that was an artist.  Hopefully, an artist would not turn the gallery into a tee shirt store.
Olivia's work was well respected in that area and it seemed like it was a good fit for her.  They had an anniversary coming in a month.  They had walked in the rain in downtown Charleston almost one year ago.  He spent several days there and looked at several houses on the Island that they could get a long-term lease on.  Oliva was a painting hurricane, with her studio filled with paintings in different stages of completion.  A true artist, she was full of talent and passion.  I asked her where she got her energy and inspiration and she said from the classic artists and her angels.
In the distance he saw lights coming, causing his vision to diminish from the brightness.  He turned to the right looking at the oaks and tried to focus.  He was going as fast as he could on his bike when a deer stepped in front of him.  He had no way to stop and the deer hit him hard sending him flying over the handlebars.  He landed at the trunk of the closest oak tree feeling his breath leave him and he heard his ribs cracking.  From the ground he could see the light in the distance then everything faded to black.
He could hear talking as if it were far away from a man and woman.  A female voice was saying that they must wake him up before he passes and cannot come back.  He asked from the fog he was walking in, who are you and why am I walking away from my bike.  I can see me laying there. The voice replied we are angels and we are here to help you.  You need to go back before it is too late.
Olivia always had very vivid dreams. They were sometimes of the past, present, or something she suspected was in the future. They frequently woke her as a child, and when they were particularly bad, her mother would comfort her that "It was only a bad dream, Olivia, I'll read you a book to get you back on your way to good dreams." She would read her a short story or sometimes make up a story about a princess sleeping in the flowerbed with butterflies fluttering above in the crystal blue skies with marshmallow clouds floating by. Olivia would doze off and dream of being a princess waiting for her prince to come.
As Olivia got older, she noticed her dreams were more of a way for her to unpack the day and repack it in her mind. She frequently woke with all types of ideas swirling around that needed placing back to start her day. She often would remember her dreams, and if they were of the future, it would give her more pause and try to determine their meaning. She felt angels visiting her and filling her head with what was to come and guide her by making peace with what was.
Olivia had heard that dreams were in black and white but not for Olivia, she dreamed in spectacular color. To Olivia, the world was black and white, and when she closed her eyes, she saw in the Technicolor like when Dorothy crosses over the rainbow to Oz. There, in her dreams, would be the angels that would help her find her way back home.
Since meeting Joshua, the dreams had all be wonderful. They were walking through gardens and sitting on the beach with waves caressing the shore and seagulls scurrying by them, until that night.
She awoke out of her sleep with a terrible image of Joshua lying just off the street's side. She knew that this was not a dream that she was waking up to; she had an undeniable need to go the path that Joshua would be riding his bike on. She felt the presence of the angels that would visit her when she was young, but there was an urgency to their calls. She quickly jumped out of bed, scooped up her dog Vincent, and headed out on the winding roads.
It was still dark, but she could see the slightest of light in the distance. As she got nearer, she felt her heart race and knew she was getting closer. When she saw the deer on the side of the road, it was looking across to the other side and had a small fawn at its side. Olivia followed the deer's eyes, and that is when she saw the bike lying there and the light around Joshua, who was lying at the base of the tree. She jumped from the car and heard sirens in the distance. There was a man and a woman there, and she thanked them for calling the ambulance and asked their names. They laughed softly and said, "I am Arthur, and this is Angeline.  We are your guardian angels; every artist has them. We are glad that you hear our voices and believe in us. Joshua will be fine, but we must go as not all believe in us."
She watched the ambulance pull up and when she turned to thank them, they were walking down the road toward the lights.  Vincent looked at her as she thought to herself, "Every artist has an angel? I never knew."  Joshua looked up a bit, confused, and said, "Liv, what are you doing here?" She smiled down at him and said, "I followed the light that brought me to you. I will explain more when we get you to the hospital.  I will share with you my story about artists and their angels."
This is the third installment of The Midnight Reflections series.