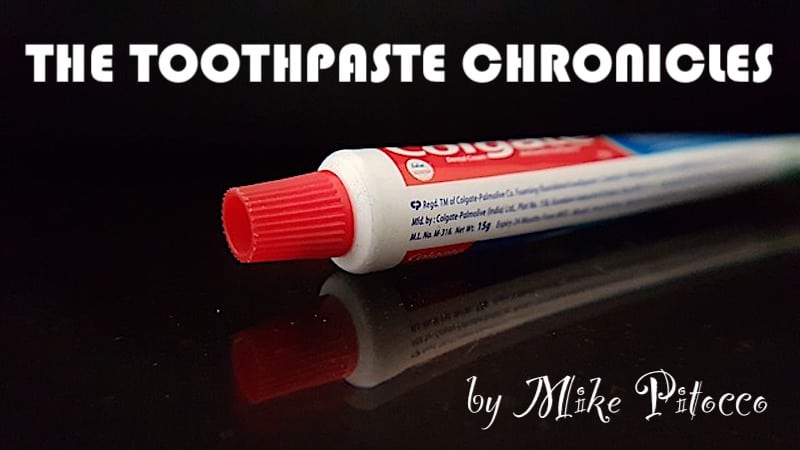 What life events will transpire from the time of the first twist of the cap to the last squeeze of toothpaste? The mundane, often monotonous, the surprising, spontaneous, joyful, sad, and sometimes hurtful things of life. Our stories are diverse but similar because of our common thread of human emotions. My story is your story. Like it or not, we're in this together. Our stories are meant to be shared. Like love, sharing involves risk. The risk of being misunderstood or worse yet, ignored. But also, like love, the risk is always worth it. I share my stories with you in mind.
Marriage Takes Three….
As my wife (and truly my very best friend) approach another anniversary on Valentine's Day I am reminded of a poem by Perry Tanksley titled 'Marriage Takes Three'. We were given a framed copy of the poem when we were married but, sadly, it became a casualty of our many moves over the years since then. Here is the poem by Tanksley, followed by another of the same title by an unknown author……
Marriage Takes Three (by Perry Tanksley)
I once thought marriage took
Just two to make a go,
But now I am convinced
It takes the Lord also.
And not one marriage fails
Where Christ is asked to enter,
As lovers come together
With Jesus at the center.
But marriage seldom thrives,
And homes are incomplete,
Till He is welcomed there
To help avoid defeat.
In homes where Christ is first,
It's obvious to see,
Those unions really work,
For marriage still takes three.
Marriage Takes Three (Author unknown)
It's not enough just two you see,
to complete His plan there must be three.
As Husband and Wife, you complete your love,
with sacred vows and the Lord above.
If together you'll both kneel and pray,
with sincere hearts as you end each day,
And in all you do, if you put Him first,
He'll meet your needs and quench your thirst.
It's not enough, just two you see…
to complete His plan, it takes all three
The framed copy we were given has been lost, but the meaning expressed by the words in that poem have proved to be what has held Sharron and me together when even we did not know why we stuck it out.
I have written in previous testimonials much of the story of how God has worked in my life, but for those of you who have not read any of that allow me to share just a little of how He intervened into my marriage and why, if He had not, Sharron and I wouldn't be celebrating our 45th anniversary on February 14th.
The kind of husband I was prior to God's intervention can be summed up in just a few words; I was a jerk. Don't get me wrong, there are many 'inappropriate for polite conversation' kind of words that would accurately describe me during that period of my life, but 'jerk' will do for now. To be more precise, I had issues in three primary areas: Pride, Anger, and Control.
Because of my pride, I did not want anyone outside of our home to think there were any problems at home, though it was painfully obvious from within.
But I was living in a land of denial. As far as our extended family, church, and work friends and acquaintances knew, Sharron and I had the perfect marriage. Why, I was even a deacon! Of course, things were great at home! (not)
Sadly for those closest to me, it would take years for me to learn that I could not change what I refused to acknowledge. It was only when two things happened that change finally became possible. First, I admitted to myself and my family, out loud, that I had issues. Second, I accepted the fact that it was going to take more than my willpower to effect change. I desperately needed God's help. Psalm 139: 23,24 became my daily prayer. His power was to be shown in my weakness. I came to the end of self, and there I found Him.
We all get angry. We are never healed of the human emotion of anger. Jesus got angry. It's how we handle it that matters. There's a huge difference between quoting Bible passages and actually living them. I knew in my brain Scriptual admonitions like 'don't let the sun go down on your anger' and 'be angry, but do not sin' but I failed miserably in living them. I had head knowledge, not heart knowledge. I would get angry and blame everyone and everything but myself. I'd walk away from an argument or a situation knowing inside that I had blown it again but too prideful to admit it to those I hurt (there's that pride thing again).
When I finally got honest enough to admit to Sharron that I was aware I had a problem, conversations about the real issues became possible.
I needed to respect Sharron's opinions and feelings whether I agreed with them or not. I needed to live what the Bible says about being slow to speak and quick to hear. I began to work on my listening skills – not only with Sharron but everyone I interacted with. I discovered something very interesting; most of us aren't good listeners and when you become one, people like being around you! People are not used to being listened to; I mean the kind of listening that results in follow up questions. I made conversations about the other person, not me. I let them finish entire sentences before belting out my response.
My need to be in control was, in reality, a result of lacking trust in the person I was controlling and a lack of faith in God, the ultimate Controller. I would assert my will over Sharron's at every step. My way or the highway. Of course, I would never admit it (see above re pride). My need for control expressed itself at work by my unwillingness to delegate. I needed to learn that it was okay that something could be done differently than I would do it, as long as it accomplished the job. I began to be okay with that. Mistakes by subordinates were teaching opportunities. Once I loosened the reigns both at home and at work I grew as a husband and as a supervisor…..and I had fewer migraines!
More than anything else that kept my marriage (and my life) together, it was God keeping the promise expressed in Ezekiel chapter 36, verse 26, "I will give you a new heart and put a new Spirit within you; I will take the heart of stone out of your flesh and give you a heart of flesh."
By God, through His Spirit Who resides within me continuing the ongoing spiritual transplant of Ezekiel, He continues to teach me how to love. And how to love my wife as Christ loved the church. A humanly impossible task. That cannot happen and will not peacefully co-exist while pride, control, and anger are present in a relationship.
I have so far to go, but He has brought me so far from where I was! Indeed, marriage takes three, with Christ at the center. As Sharron and I strive individually to grow closer to the Lord it naturally brings us closer to each other. Our love today is so much deeper and sweeter and growing all of the time. Thank you, Sharron and Soli Deo Gloria (Glory to God Alone).