Marketing for any business is tough and hit and miss, but as a small business it can be even harder to find the best marketing streams and know what to target. There are many ways you can get your small business noticed on and offline, what matters is choosing the right ways of marketing that apply to your business. Don't just try things you think will work, but think about what is pertinent to your business. Here are some marketing tips to help you get started.
Go Old School
Post flyers through doors, hand them out in the street. If you own a food based service consider handing samples out with advertisement for your business. These old types of marketing are suited to businesses with a physical presence opposed to those with just an online presence. You can really make yourself stand out in the community by doing this. Take out ads in local papers and try to do something different from your competitors to get you noticed.
Use The Pro's
You can use pro's in Digital Marketing, just be sure to find them in your business niche. They will know exactly what works for your business and really give you that drive to get you noticed. Be wary of companies who use all inclusive packages. Analyse what is on offer and if there is something in the package you don't want or need then take it out for a cheaper rate. It can be expensive, so if you and your small business can't afford try not to worry too much, the next tips are regarding how you can do it yourself.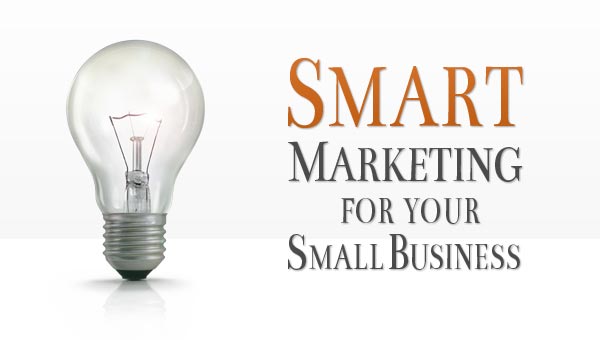 Source
Forge A Social Media Platform
Marketing on social media is a must these days. You can make a huge impact on all manner of people if you're careful in your marketing. Create a business page on Twitter and Facebook and then begin posting insightful articles pertinent to the world today. Make them relevant to your business in some way so that you can link back to your website's product page. Try your best not to make them spammy or alike to clickbait, otherwise you are just going to end up annoying people and discrediting your business. The more you do this the better your reputation will be and more people will know about your business.
Target The Blogs
Find relevant niche blogs. Use these blogs for guest posts. The people who frequent these blogs are those most likely to purchase from you. By posting and again linking back you can make a positive impression and get the word spread. The articles here will likely need to be better than those on social media, so do your research and remember to include links that promote your website.
Know what Works
Use Google Analytics to work out what kinds of advertising and articles are working and what aren't. If you see one of the blogs are garnering no click throughs it may be because it is quite unpopular, so target another blog instead. Analytics will show you where your traffic comes from and is a game changer in  helping you know what works and what doesn't.
Source