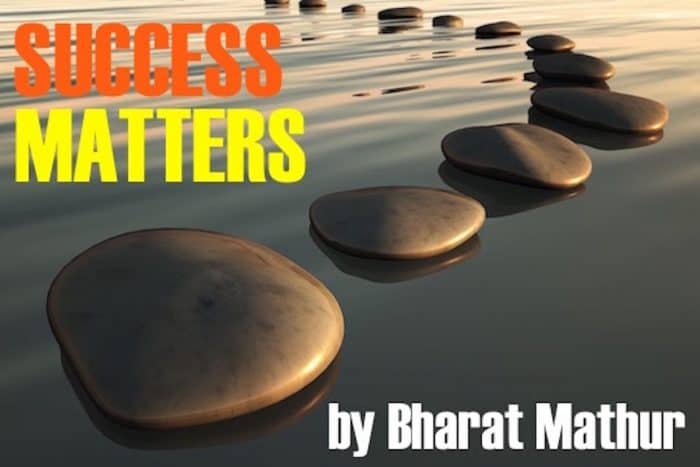 Man's ingenuity knows no bounds. Little wonder we have touched unforeseen heights and visited the unimaginable depths, traversed the entire Universe like no other life-form and created innumerable ways and means to make our lives ever more comfortable.
Short of controlling nature in all its finest glory, mankind has become the uncrowned king of all species and sub-species, space and galaxies, continents and sub-continents, even indomitable mountains, glaciers, rivers, seas as well as the abundant resources Mother Nature has so obligingly showered upon us.
In our quest to compete among ourselves, we have conveniently forgotten the very basic rule of differentiation that determines the connection between our individual mental as well as physical faculties leading to an unhealthy one-upmanship visible all around us.
We all have our own individual roles in the scheme of things and must fit into the role to complete the puzzle of life. However, there are those among us that claim to be masters of all trades whether they know the intricacies or not.
They pay scant regard to the fact that their irresponsible behaviour coupled with even more irresponsible decisions and/or Executive Actions could jeopardise the future of entire nations, not just some individuals.
Given position of authority whether perforce circumstances e.g. inheritance to a large business empire, or lack of other viable choices like in an Election where we end up choosing the lesser evil out of the available choices, the onus rests, in almost all such cases, upon the shoulders of the one that knows how to drive an ox but not necessarily how to plough the field.
In their zeal to create an impact and leave a legacy, more often than not, these so-called questionably outstanding individuals forget the basic dictum:
"He who greases his cart-wheels helps the oxen".
You are not getting it from me alone: history can testify to this fact many times over as it has been a mute witness to man's shenanigans over thousands of years.
One of the most visible results of such governing style is disenfranchised public that can't wait to show the door to these highly untrustworthy 'gentlemen farmers' that take advantage of the gullible by their manipulative oratory and hidden agenda.
[message type="custom" width="100%" start_color="#FFFFFF" end_color="#FFFFFF" border="#fb7200″ color="# fb7200″]
Lesson:
Be Well Aware of Your Rights: ask questions, actually pointed questions, that would help bring out some parts, if not all, of the hidden agenda as soon as possible.

Judge them on merits and not party-lines alone

Read in-between the lines, why? Because what the LARGE letters give the small letters take away![/message] [su_spacer]
This is your only chance because once they get elected the Secret Service will become their firewall and keep the voting public out like a DEADLY VIRUS, a Trojan horse of some kind!
📩 STAY ON TOP OF THE LATEST ◀︎ CLICK HERE ▶︎ TO ENJOY @BC360° TODAY DELIVERED TONIGHT 📩