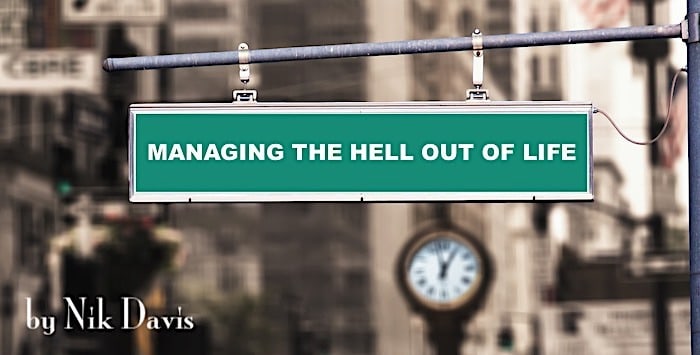 I recently read a fantastic article on being a parent – raw and honest observations from mums on their experiences. It was a breath of fresh air to read some unfiltered and hard-hitting truths about this subject. Most of us only admit our negative feelings inside our head, for fear of judgement – from ourselves as well as others. In fact, I think parenting is probably the one area of our lives, where we are judged the most.
It brings to mind an incident that happened to me at Christmas. It was late one night in our sleepy village. I heard a commotion outside – teenagers on their way home after a night out. They saw me looking out of the window and whilst looking me straight in the eye, snapped my Christmas lights and laughed. I suspect they were somewhat surprised, when I then gave chase in my nightie, down the street for this misdemeanour.
The next day, I posted the incident on the local facebook page – to see if anyone knew them. Christmas fairy lights may not seem important in the scheme of things, but believe me, when it takes 3 hours to put them up – they are! I received many responses, but by far the most common was 'I blame the parents'. Well, I don't. It wasn't the parents who snapped the fairy lights. I do not know the parents, their story and suspect they may not even know what their sons are up to some of the time. I can sympathise because I have a teenager too. With the best will in the world, I do not know what he is up to all of the time. That doesn't make me a bad parent or one who does not teach morale and respectful principles, it just means that I don't do 24 x 7 surveillance. And let's face it, if my son has done something he knows to be wrong, he is likely to cover his tracks, as best as he can.
But the refreshing honesty and candour of the article, has inspired me to action. It made me think about what I struggle with as a mum and how on earth we are meant to navigate this increasingly complex role, in an increasingly complex world. It is the one role that I have had the least training in and redefines the whole meaning of a VUCA environment! I have no doubt, I am not alone in feeling like this.
For me, there are 3 key challenges I struggle with:
The weight of responsibility of parenthood is heavy. I'm effectively a trustee of their world and eventually, I hope, they will be able to navigate the wider world themselves. But the risks associated with that role are enormous. One f*ck up can have life-changing consequences or not – you just don't know. And by the time you do, it's probably too late. To put it in context, it's a little bit like carrying out intricate brain surgery with absolutely no training.
It's one of the few areas in life, where we get to predict the future, sit with that knowledge and watch it unfold. Excruciatingly painfully at times – waiting for the inevitable to happen and having to be ready to mop up the aftermath. And to add insult to injury, it will probably have triggered something in your own sub-conscious or childhood experience, so you get a second shock wave after the initial clean up exercise.
Equality does not always exist in parenthood. Sometimes it feels like it's a one-way street – not malicious or premeditated, just the reality of parenting. You can be blamed for something you didn't do or scolded for things you do for the greater good. You get to watch their joy from the sidelines, but experience their anger and hurt as if it was yours. You get to cry alone with frustration, anger and hurt, for someone you would die for, rather than see them do the same.
So why do we do it, apart from the obvious biological necessity? Because our experiences with our children, both bad and good, teach us just as much as we teach them.
Upon the shoulders of giants we build. Our mistakes can become their greatest lessons, our strengths their greatest allies, our selflessness their greatest comfort and our love, the foundations upon which their lives are built.
For us, our children teach us to see things differently, to trust our instincts, to give love for no other reason that we want to, to receive love with spontaneity, to embrace our sense of wonder and curiosity, to live in the moment, to express our true selves without a superficial filter, to learn how to forgive quickly, to reflect on our lives and our decisions, to take accountability for ourselves and perhaps the greatest gift of all, to finally appreciate the critical role and sacrifices our parents made, in order to help us become who we are today.
Everyone, including our children, is doing the best they are able to, at any given point in time. Sometimes that is positive and sometimes it's not. Our love does not waiver during those times, but our experience and learning grow exponentially.
So, I'm learning to enjoy the joy no matter where it is and to embrace the difficult times, one day at a time. My belief in getting through them is strong and the rawness of my love is keenly felt – which I think, will ultimately be a good thing.
What are your raw and honest observations on being a parent?
Note: The article that inspired this one can be found HERE.