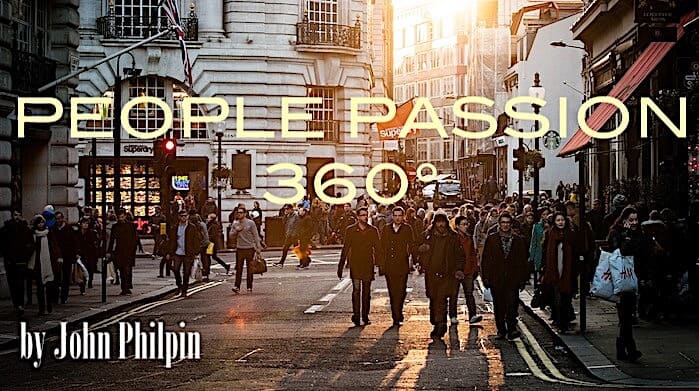 There's something happening here,

What it is, ain't exactly clear
–Buffalo Springfield
Unfortunately, when you listen to the lyrics 50 years later, not much as changed, but I am not about to write about the counter cultural clashes of the 60s, but rather just borrow those first two lines and give us an opportunity to listen to a great song. So – 'what's happening'? Exactly?
Self Help is 'Help'
Like everyone I see a lot of books, articles and posts about how we as individuals can make more sense of ourselves and in turn, our day-to-day jobs. We learn how 'our personal brand can really set us apart'. It's about 'life is different today – so wake up'.
We are told;
This is not your father's world. (Excuse me – when was it?)

How to make sense of millennials. (The same way your parents did?)

Why this generation is different. (Because generations always are?)

Life is moving at an increasingly fast (Newsflash – it always was).
And once you accept all of that, you need to 'shape up or ship out' … oh wait – that was back in the 50s. The point is that we are swimming in these one line summaries of the world and platitudes to make us feel better.
Picking up a few from this article by Scott Berkun back in 2011
'There's no 'I' in Team' – no – but there is a 'ME'.

People are our most important asset – then why are we always last?

Money can't buy happiness – but it sure helps.

Good things come to those who wait – and to those that don't.
And truly, if that all of this makes you feel better, I have no problem. But I want to take a different approach.
One reason for the success of these guides and advice columns is because they make the reader feel better and help us to get on in a world that is actually not ours. I am more interested in making the world ours again.
Let's take the work place. How often do we read about what you can do to fit in better? "What you can do to become an effective part of 'the machine'? And then, every year, in the annual performance review, please answer the question 'how are you doing compared to your peers'? In short how are you doing and how are you fitting in to the world defined by 'the machine'. When does any individual get to ask the question of the organization?
I Want To Make Meaningful Work
Careful now. I am talking about Making Meaningful Work and definitely not talking about 'making work meaningful'. There are lots of people arguing how to do that and how you can fit into a world defined by others. I am interested in working to redefine the world in our terms. And it's not just me. Make Meaningful Work is emerging from long time friend Daniel Szuc – an ex pat Ozzie that lives in Hong Kong. The thinking from him and others has been going on for years, but the encapsulation is only now starting to be documented.
To borrow from the manifesto;
People spend considerable amounts of their time at work in projects that have little value. The projects form part of a larger work system that feels unhealthy, purposeless, stressful and a very frustrating place for people that can lead to problems. The effect? People are sleepwalking. This is unacceptable as part of an enlightened work future.
–Extract from the Make Meaningful Work Manifesto
And so no, I eschew the idea of helping you make your work more meaningful. But, if you want to work with me in making meaningful work – then a small group of us from all over the world are beginning to document the many ideas and workshop results and that we have been unearthing over the past 15 years.
You can see the start of it here … to reiterate, the content is just getting going, our ideas and thinking is extensive. If you would like to learn more – or even be part of the conversation, let me know.