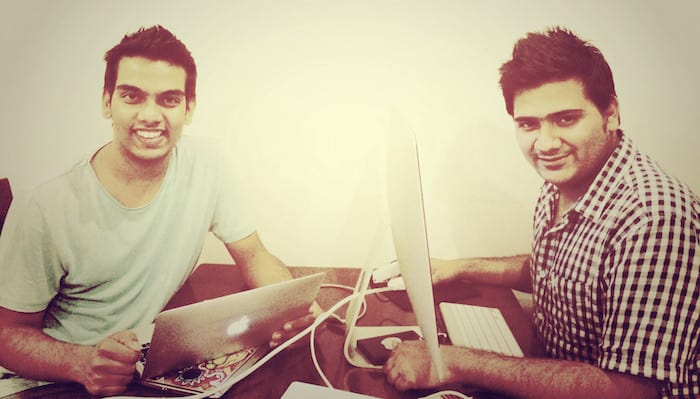 What seemingly has been the linchpin to Yash's and Sushant's success is the ability to make mistakes, learn from them and incorporate the learning's in the next attempt. Self admittedly their key strength is the ability to articulate and make a connection with a prospective client. At school, Yash took an active interest in debates and cultural events. As a boarder, he partook in a student exchange programme and landed a seat in NMIMS through the cultural quota. At the tender age of 10 he undertook his first garage sale of unused toys to be able to buy new ones. In the first year of college, Sushant and Yash interned in marketing for a project ending up being tele-callers cold calling people from spreadsheets. And here is when the two decided that they would start something on their own.
In our first attempt of Shining Armour, we did not have any vision or purpose of doing something … just because we wanted to do something constructive, you can also make a bomb and earn money – that's also constructive … but that's not the purpose of your life … since we lacked these two things, we failed pathetically. Though we failed badly, we liked the thrill of being an entrepreneur.
The decision was made on economics and the incremental revenue earning potential of running an enterprise as compared to earning a salary as an employee. Yash says he closed deals ranging from a 100k to 450k while earning a meagre 3k. So they went off and started Shining Armour initially conceptualised as a telemarketing company and in the name of cool rented a fancy office, managed to bag a client whose advance money they spent on coffees and stationery, hired 3 senior college interns at thrice the cost of what they made as telemarketers. They quickly realised this was folly and closed down the office and returned the advance to the client. Not wanting to give up, they brainstormed and realised a creative digital agency was to be their calling having benchmarked another senior group who were billing close to INR100k for a website app. From doodling the first logo of Shining Armour in accounts class in college the two run a professionalised much sought after creative agency and have been personally complimented for their professionalism in spite of being college students by the former creative director of Ogilvy and Mather, Abhijit Avasthi. Yash also admits his casual college student demeanour helps him crack deals with clients in a maximum of two sittings in comparison to competitors formally garbed.
How do you keep your ideas fresh? Well that cannot be taught. My experiences define my ideas. I take a lot of inspiration from International creative agencies, ads and much more.
Yash and Sushant today have over 40 well-established clients including "DC- Dilip Chhabria the automobile style guru" and adding " Couch Tomato " most recently to their kitty. Couch Tomato is an app bringing creative and special home-grown entrepreneurs together. The milestone they aim to reach next in terms of the number of clients is a 100. They work with over a dozen team members across the country communicating over email, Skype and WhatsApp. Yash not only is fully aware of his personal development milestones but is forthright about it admitting he is a micro-manager and according to him this is a killer.  In his words, entrepreneurship today is the new cult and there isn't a time like another with the Government's funding initiatives to embark on being an entrepreneur.
Advice to our younger readers? I'm too young to give advice. Out of my experiences what I have learned is Do not disrespect money, Do not splurge on unnecessary things, Always keep your document correct and handy, Have everything written, Bring discipline in your work and life, Make lots of mistakes …. because when you are starting in life, you still have a lot of time to learn and make sure you do not repeat those mistakes…
He is a product of the age of technology and a confident young country. He defies being boxed into a stereotype. But the Overarching theme of his story is of careful and successful parenting where he seems to have been gently encouraged to follow his dreams, not micromanaged lest his confidence be trampled upon but carefully and productively channelized. And the result is a young entrepreneur tapping into the potential of a digital world.  Put a few like him together and we could have our own Silicon Valley.  He symbolises the entrepreneur that the government wants to encourage with its make in India campaign. Prime Minister Narendra Modi and Finance Minister Arun Jaitley will be pleased.