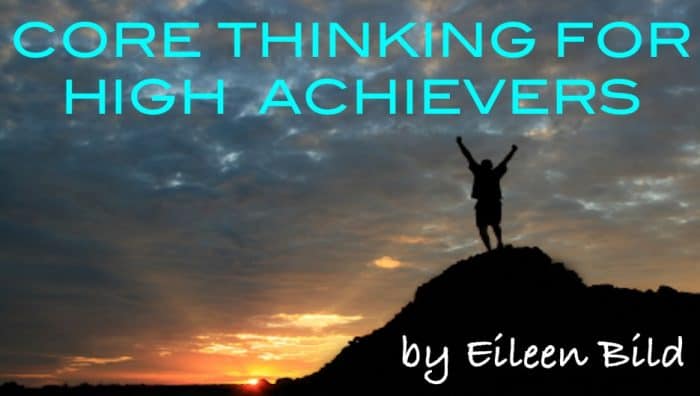 We have all been students at one time or another in one way or another. Debbie Ruston, owner at The Success Educator, has taken her experience with helping people discover their limitations and overcome them to a new level. She teaches students to take control of their lives, making a difference in their future and learning how to become empowered entrepreneurs.
Ms. Ruston shares her own journey towards success and how she implements her knowledge gained from her experiences to help young people today ensure a greater chance of reaching their highest potential.
EB

:

You are a successful entrepreneur helping people discover their limitations and how to overcome them. Please share how you achieve positive results with your clients taking them from limitation to becoming the best version of themselves?
DR: This starts with identifying what is holding one back in achieving what they truly want in their lives.  Many people have no awareness of how much they self-sabotage themselves, or, how those they are surrounding themselves with are holding them back in life.  Once an awareness of this is established, the next step is to move forward with positive expectation, thoughts, and actions that take them in the direction they want in their lives.  This requires a total shift in thinking and reprogramming those self-sabotaging thoughts.
EB:

You work with students teaching them to take control of their lives. How do you inspire them to tap into their most valuable strengths and passions?
DR: We as adults, most have buried their true strengths and passions in order to make a living.  Helping students identify what they really love, what they are great at, and exploring how they can put this all together to create something meaningful for themselves.  Learning to follow your heart, instead of the programmed beliefs one has had instilled through media, education, family, friends is a welcome wake up to them becoming SELF-motivated, and SELF-inspired to take control of their lives.
EB: As a thought leader, what do you consider to be the keys to success?
DR: First we must depart from the thinking that holds us back, learn to make powerful bold decisions that lead us towards our goals, and take consistent, persistent actions.  Strong leaders do not hesitate to lead in every area of their lives. They push through challenges, they are willing to do what it takes, for as long as it takes.
EB: You believe in the potential that every individual has within themselves. When did you step fully into reaching your highest potential, which has led to your leadership training and The Success Educator curriculum?

DR: Yes, I believe fully in the potential that every individual has within them.  Sadly, most have forgotten, or, reprogrammed to believe they are not capable of greatness.  I have studied personal development for over 30 years and about 13 years ago I started studying this curriculum.  More importantly, I started APPLYING what I learned to every aspect of my life, and I surrounded myself with like-minded people.  It is through this study, the application of the knowledge, making conscious choices that lead me in the direction I want my life to be, and surrounding myself with great people that I attribute my success in business and in my personal life.
EB: The road to success can be filled with positive experiences. What has been your most exciting and memorable experience which is the foundation for who you are today and the momentum for keeping you going?
DR: I would have to say that it is the knowledge that we all have greatness within us and it is our job to rediscover and live into our true potential.  We have the choice to settle or to step out of our comfort zones, takes risks, learn and grow.  This is where life is exciting and we discover what we are truly capable of.

EB: Along with positive experiences, there can be roadblocks or challenges. What challenge or challenges have you had to overcome and how have they influenced your success?
DR: As all successful people will tell you, challenges are part of the road to success. It is part of life.   Like all successful people, I have had a ton of challenges.  I am very grateful that I learned a long time ago that a challenge is not a stop sign…it is simply a yield sign and you must learn to become solution oriented and be willing to course correct when necessary.
EB: What is your favorite quote?
DR: There are tons of great people and great quotes that have inspired me.  I live my life by this…. "We all have potential …. our job is to live into it."
EB: Who has inspired you and given you the courage to be a leader, helping others and building an award winning Entrepreneurial Leadership curriculum?
DR: There have been many great people who have inspired me over the years.  Some of my favorites are Richard Branson, Bob Proctor, T Harv Eker.  I have a library of books and audios that span over 30 plus years.  The curriculum is at the base of how I live my life, and I offer it in my work to help others achieve their own greatness but was not built by me.  It was developed by Shane Krider, a very successful entrepreneur who has inspired me for over 13 years.
EB: What do you feel are the most important personal development tools a person can have to become a successful entrepreneur?
DR: Successful entrepreneurs are:  Strong leaders, focused, positive, determined, committed, have a strong sense of direction, embrace challenges and change, strong communicators, take personal responsibility for everything in their lives, are resourceful, have an ability to handle peer groups, can handle their emotional state, have an eagerness towards the future and are influential and supportive to others.

EB: Any words of wisdom you would like to pass along?
DR: In life and in business, don't settle.  Don't buy into the masses beliefs. Be your own person, and carve your own path. Realize how capable you truly are.  Follow your heart, not your head…your heart knows what you truly want and are capable of.  Lead your life, follow your passions, do what makes your heart sing, be willing to take chances, embrace change and find opportunities within change or challenges.   You don't need someone else to "make" you happy.
Happiness comes from within….when you make conscious choices about what you want in life, you will feel in control of your life and will be happy, even when challenges arise.   Don't be afraid to step out of your comfort zone and BE who you are truly capable of being. This will build your confidence, self-esteem, you will learn, grow, and discover your true potential.