According to the 2018 Global Threat Intelligence Report (GTIR) released by NTT Security this year, ransomware is up a whopping 350 percent. The company's report looked at data from over 6 trillion logs and 150 million attacks globally over a 12-month period.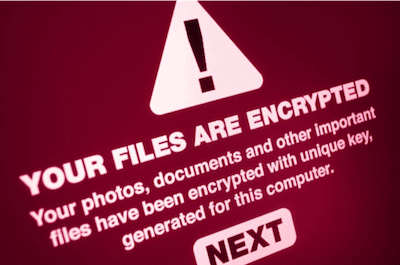 Most notably, the report identified five industries most targeted by cybercriminals. In the number-one spot was finance, which suffered 26 percent of all attacks. The tech industry came in second, with 19 percent of all attacks, which was an increase of about 25 percent over the previous year. The other three industries in the top five were business and professional services, manufacturing and retail.
If you're running a business in any of these sectors, it's incredibly important to take steps to protect not only the venture's data but also that of your customers. Because ransomware is showing no signs of disappearing or slowing down, you need the following tips to keep your business safe.
Install Quality Security Software and Firewalls
First, install quality security software on all your devices. This will help keep hackers at bay in various ways, particularly if you choose a comprehensive product that covers against a range of threats, including ransomware, of course, as well as spam, spyware, viruses and other malware. Choose advanced threat detection that alerts you to real-time threats and any unknown vulnerabilities in your network.
Firewalls are also a must and provide an additional layer of security. Firewalls are particularly helpful at stopping cybercriminals from trying to break into your systems through the internet. You will find numerous third-party firewall products online to choose from, but it's worth checking the settings on your devices first to see if there is already a firewall installed. Many manufacturers add these automatically to devices, but they may not be activated, so change the settings if necessary.
Use Good Passwords
A simple step to strong security is using effective passwords to protect your data. For example, you and your employees should set up effective codes on all company and personal devices used for business tasks plus on wireless networks, payment processing systems, and any websites you go to where you have to login.
In the past, password requirements included a minimum of eight characters in length and an assortment of characters, from symbols and numbers to upper-case and lower-case letters. However, more modern guidelines do away with these outdated rules and instead urge businesses to mandate period password changes. Train yourself and your team to change passwords every few months, to be safe.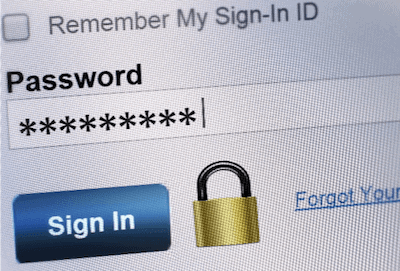 Also, never use password words or numbers which hackers could locate online, on website, email signatures or social media sites. For instance, stay away from codes based on your birthday or that of your family members, your children's or pet names or your business address.
Keep Systems Updated
Your computer systems must be updated often to close any security holes. While tech firms release new versions of software and firmware to keep security tight, hackers know that many people don't run updates and leave themselves at risk.
You should update security software, firewalls, operating systems, browsers, apps, plug-ins and any other software on your devices.  It's best to have systems automatically update whenever new versions are released, so you don't have to remember to do it manually. Alternatively, if you don't feel comfortable with this, at least make notes in your calendar to check for updates once every couple of months.
Back Up Data Regularly
Lastly, to ensure you never lose time, information or money if you are struck by a ransomware attack, you and your team should back up all data regularly. Daily updates should be the norm, and they should occur automatically.
It's wise to back up to the cloud, using tools such as Google Drive or Dropbox, so you know your information will always be accessible, even if your devices are compromised. You might like to also back up to an external hard drive system. However, note that if you do this, the device you use shouldn't stay connected to the internet and your devices continuously as hackers may also get into these by way of desktop or server access.