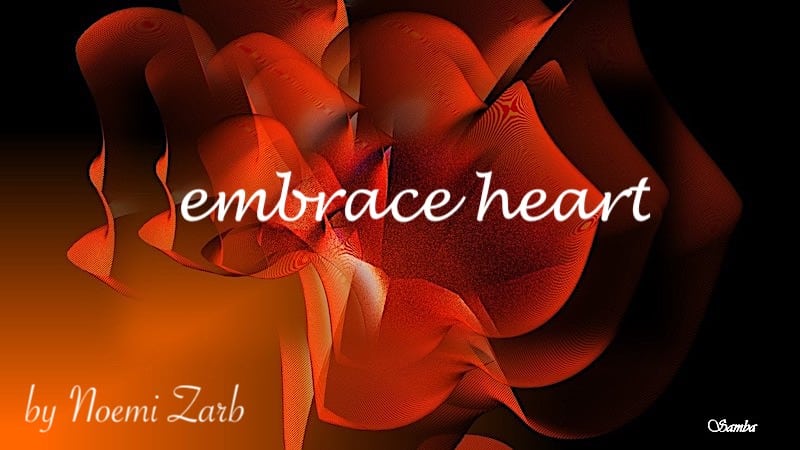 I've been immersed in such awful and disturbing news over the past few days that I needed to do an ostrich act. It's escapism I know and it's only temporary – but necessary to stay sane. Since I do not go down the denial routes of getting sloshed or stoned or both, I tend to plunge into a manic work pace or a headlong dive into what gives me a great deal of joy – works of art. And I have to say that a number of art galleries on the internet are wizard in having me trawl them hours on end while I'm playing favourite music. Materialistic I know but as admirable as it is, ascetism in this regard is not me.
Anyways, a couple of days back as the night temperatures plummeted while the humidity levels spiked (that's what makes Maltese winters bone-rattling cold) I hit upon a Lalique perfume bottle which had me drool even more than usual for it would have made a definite statement in my bathroom – which is a fusion of contemporaneity and art deco. Yes, I am a big fan of eclecticism which I have now realised stems from me being a generalist.
Thankfully, it was beyond my means and at that point, good sense kicked in and jolted me back to ground level reality. Though the spell was broken, I somehow managed to cling to a gleam of flying like an unfettered kite dancing with the wind totally uncaring about the direction of where it was heading. Suddenly, a bell ding donged in my head and I recalled an article I wrote a few years back – the background of which is also a story in itself.
One particular August I happened to be in Ljubljana. Unusual for me to travel when all Europe is on the move; but this was a totally impromptu short break away from my Rock and there were no second thoughts about it. It was my third visit to Slovenia which I love to bits and having landed on a Sunday afternoon, the historical core where I had lay anchor was pretty quiet except for an artisan market which my legs seemed to have found on their own accord. Within minutes I had gravitated towards a stall that sold handmade silk scarves.
When I came to pay the young artisan, she was thrilled to see my Maltese euro coins for she said that they were hard to come by in her country and she was keen to complete her collection of this coinage. Of course, this broke the ice and we got chatting away. It was through her that I found out about her aunt's antique shop a few streets away (note her business savvy) but does not open on Sundays. It was a blessing in disguise for I love exploring a city in its different moods and despite my third visit I had never seen this gorgeous capital city on a Sunday afternoon and evening.
Even more fortunate was the fact that the antique shop was a stone's throw from the hotel I was staying at. So, breakfast the next day was rounded off with a feast for the eyes and for the soul. (Incidentally, the time I spent browsing saved me from a stalker I noticed soon after leaving my hotel and who threatened to upset me big time. Thankfully, I've been through situations like this and have learnt to deal with them as calmly and as sensibly as possible. Admittedly, I've been also lucky that none ever ended in horrifying experiences)
Back to my story. Inside this chock-a-block antiques paradise I saw a Lalique vase with my own eyes for the very first time. Although it was too ornate for my tastes (not all Lalique glassware is fussy), the artistry of rendering glass into dancing ripples and waves is beyond stunning. I think you really have to have the French unapologetic love for sensual living to conceive what Lalique dreamt of and created.
It's not the stuff I usually write about but for those of you who would like to discover this artist, here goes a spotlight on Lalique history:
Luminous yet impenetrable. Fragile yet hard. A barrier but not quite. Glass fascinates with its mystery of contrasts. More so in the exquisite designs of René Lalique whose masterpieces veer from sculptured beauty to ephemeral shadow play that capture the simmering elegance of Art Deco.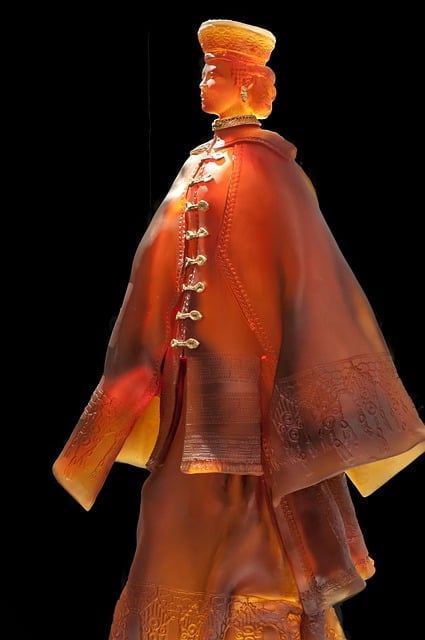 Born in 1860 near Reims and apprenticed to a Parisian goldsmith at the age of 16, Lalique first achieved acclaim in his mid-20s as a jewellery designer. Combining precious and semi-precious metals and stones, the innovative and stunning intricacies of his designs defined Art Nouveau. Not surprisingly Lalique's pricey jewellery inflamed desire in the rich and famous. Sarah Bernhardt was one of his most famous clients. Her legendary aura still adds to the cache of Lalique.
By 1900 Lalique was riding the crest of fame and fortune. He could have very well basked in the glory of his wealth and the ongoing shower of accolades. But his artistic verve hungered for a new direction. Perhaps he found the answer in the wonder of stained windows that adorn French Gothic cathedrals, including the one in Reims, his hometown. Whatever the inspiration, Lalique turned to glass.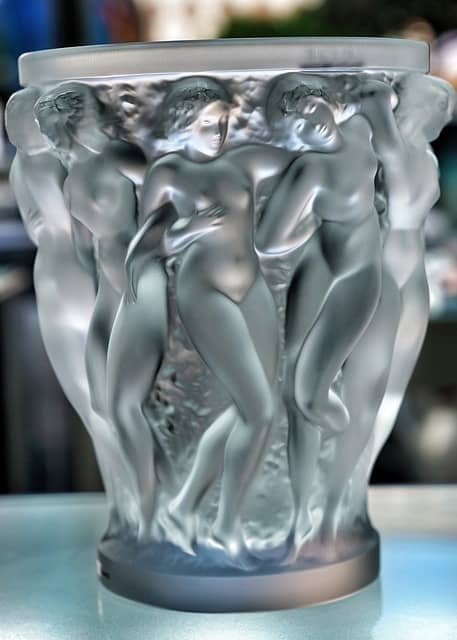 In around 1906, he began to collaborate with the French parfumier, Maison de Coty to make perfume bottles. Beautiful designs for Worth, Guerlain, Nina Ricci and Boucheron followed. These were, however, only the tip of the iceberg. By the mid-1920s Lalique had established three glass factories producing a tremendous range of decorative Art Deco-style pieces. Remarkably for mass-produced wares, the quality of craftsmanship matched that of his earlier jewellery designs and earned him further international acclaim.
Lalique vases, bowls, plates and glasses became the new must-haves. But Lalique also designed figurines, clocks, chandeliers, wall lights and floor lamps and even car mascots. Made from moulded glass, his designs are either clear, frosted, stained with colour (shades of blue, amber, green, red or black prevail) or opalescent.
And it is Lalique's opaque glass that endures as the ultimate object of desire. Created by adding phosphates, fluorine and aluminium oxide to the glass to make it opaque, minute quantities of pigment were added for subtle tints of colour (such as blue and sepia). The entire procedure was and still is very precisely controlled in Lalique wares.
Lalique's designs reflect the gradual shift of emphasis in Art Deco between the wars: more naturalistic and sculptural during the Twenties, more streamlined and geometric in the Forties. His imagery (often in relief) centred on the female form, flowers and insects. All are executed in painstaking detail. For all his business savoir-faire, he never let go working as a labour of love.
What about the signature d'auteur?
With the exception of some perfume bottles, almost every piece of Lalique bears an etched or impressed mark. Before his death in 1945, it was either the signature 'R. Lalique' often with 'France' in matching script; or 'R. LALIQUE' in bold capitals, with the base of the L sometimes elongated under the rest of the letters. A mould number can accompany both variations.
Since 1950 all pieces have been marked simply, 'Lalique, France' which make it easy for you to date them. But you still have to watch out for fakes, some of which are infuriatingly convincing.
The wonder of Lalique glass never dates. His distinctive modernist designs and use of cool colours expressed with prima ballerina gracefulness fit in beautifully with both yesterday's and today's interiors. He has always been at the height of collectable cool.
Perhaps one day I will strike a bargain at some flea market. Dream on babe!