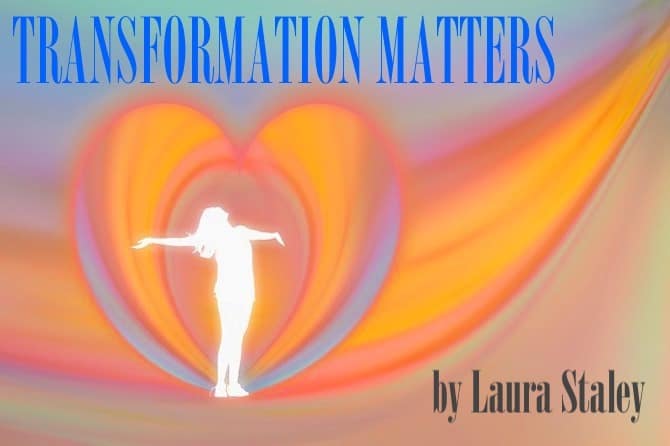 Not all of us can do great things, but we can do small things with great love.

—Mother Teresa
During this past week, my friends and I celebrated three years of standing with love signs once a week for three years at the main intersection of Black Mountain; a friend I knew when we parented our young children, died; and another beloved friend, my best friend in college, entered the hospital as she battles an illness that could take her life.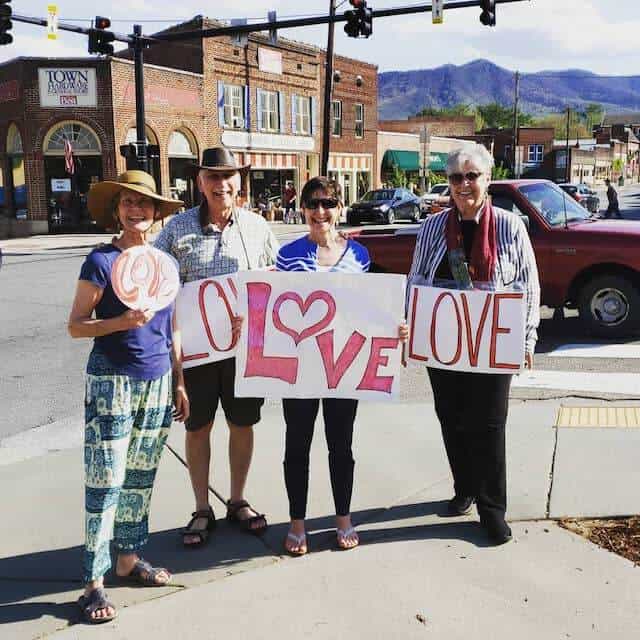 I've also been clearing, cleaning, and relocating artwork into different locations of the House of Joy as one way to deal with the grief love I'm experiencing.
There's something profound about taking small actions each day with great love for ourselves and the people we love. Whether it's a quick text with an attached photo, an email riff expressing your appreciation for a cherished friend, a phone call to a family member who lives far away to say, "I love you," or clearing out a junk drawer in your kitchen, small actions can shift energy inside of you, in your space, and your life.
The smallest, kind actions you do, maybe without realizing it, can make such a positive and meaningful difference in another person's life and your own. You may be the one person today who reminded them that they are seen, heard, valued, believed, and loved.
Their gracious receiving of your words or gift of love becomes a source of warmth for your heart, energy to keep you walking gently through your days during a time of great change and challenge for so many of us.
I notice many people struggle to feel worthy of goodness, of kindness. Yet, when you soften in the glow of receiving, you may notice you get tears in your eyes, feel a warmth in your heart and soul. Like nutritious food for your body, you can graciously receive people's love, knowing there's an abundance, an expansion of compassion all around you.
I also notice people being inspired to generously give. When there's an inner spark to express kindness, people often do so in beautiful and astonishingly life-giving, creative ways. A woman on Facebook reached out letting me know she wanted to dance to my college friend's favorite song, which happens to be "Amazing Grace." I let the woman know she's an angel on Earth and that my friend would welcome her dance of prayer.
You may generously give to others and be growing in your capacity to graciously receive into your heart acts of kindness or words of affection.  Like inhaling and exhaling, both remain essential to the cycle of life, the circle of love. Your gracious receiving becomes a gift to the giver. Your small acts of kindness for yourself and others done with great love create a ripple of goodness for our grieving, transforming, beautiful world.