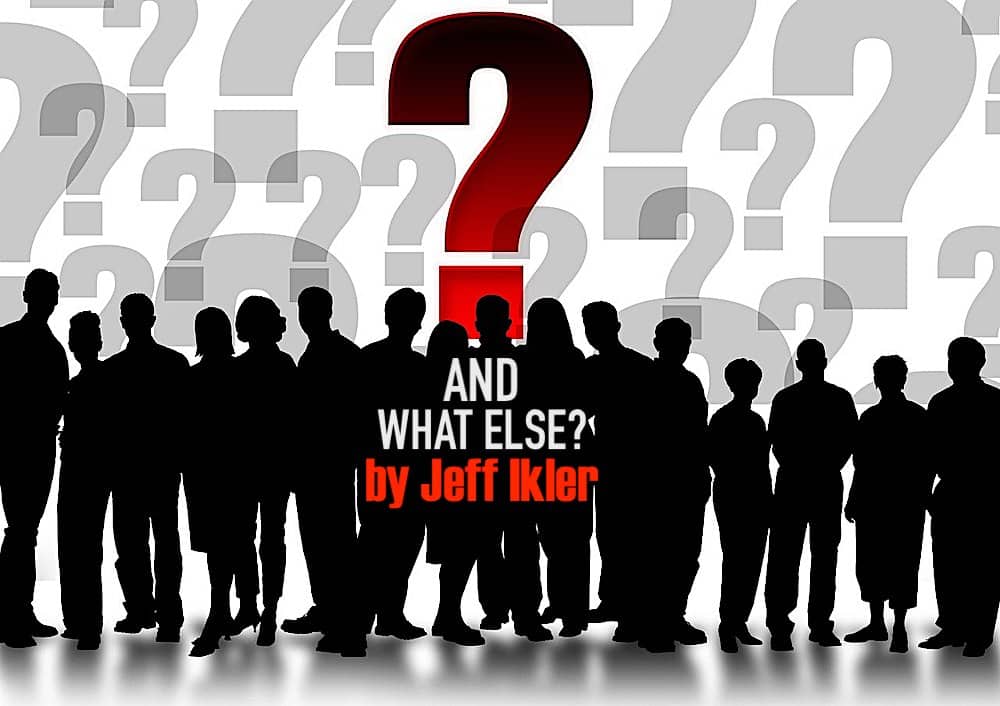 In the midst of the holiday season, our thoughts invariably turn to real gratitude, not just the manufactured messages in the holidays' songs and greeting cards.
So for me, as I approach my 8th decade, I am grateful that I'm "still on the right side of the lawn," as my friend Tom used to put it.
I am grateful that I have an incredible partner in Jennifer. She is simply the smartest and funniest person I know. We are COVID-free and debt-free except for the big-ticket items of mortgage and car. "Don't count your chickens," the memory of my Depression Era-raised father adds.
To reflect that gratitude, I usually create a family calendar at this time of year, capturing some of the good times, the inspirational and impactful times, we experienced in the last twelve months. Since we couldn't travel much, I began looking through photos from last year's sojourns to see what I might repurpose.
The fall of 2019 saw me walking through fields in Belgium and France, the sites of some of the bloodiest and seemingly endless fighting on the "Western Front" during World War I. As a former high school history teacher and life-long student of history, I am called to places to listen to the voices of the past. After all, "context" is my number one attribute in StrengthFinder.
On one particular day, I stood with my guide, Iain, on the edge of a farmer's field. Below us, he explained, was once a British combat trench that he and a group of forensic archeologists had excavated a few years earlier looking for human remains. Thousands of soldiers from that war remain unidentified, unknown, and often forgotten. Iain works to redress that.
From the bone fragments and pieces of clothing the team uncovered, Iain was eventually able to identify one "R. Lancaster," a British private who was killed on November 10, 1914. He and a German mortar had a brief encounter, and the shell won. What was left of "R. Lancaster" was ceremoniously buried in a nearby cemetery. "R. Lancaster" was no longer an "unknown."
That story leads us to this week's podcast guest, Shelley Paxton, and her brutally honest and transparent story of personal rediscovery and transformation, which she has detailed in Soulbattical: A Corporate Rebel's Guide to Finding Your Best Life. Mired in the quicksand of a high-energy, high-style, high-paying corporate job, Shelley slowly sank into a life-form she could no longer recognize. Living her life on someone else's terms, Shelley became unknown to herself, and it was only through a recurring nightmare that she began the slow process of excavating herself.
Shelley's message to us is ultimately simple: we have this one thing called "life," and when what we're doing or how we're doing it is no longer aligned to our deepest values and essence – our soul – we lose ourselves.
And when we are lost to ourself, we are lost to others. When we cannot lead ourself effectively, we cannot lead others. It's an ugly corollary, and it speaks to why a good portion of the U.S. workforce is disengaged.
If you made it this far, thank you for being a curious reader. Now, stay a few minutes more, and listen to Shelley's life-altering and uplifting story. Who knows what you'll uncover.