Twenty years from now you will be more disappointed by the things you didn't do than by the ones you did do. So throw off the bowlines, sail away from the safe harbor. Catch the trade winds in your sails. Explore. Dream. Discover.

–Mark Twain
Life is Short – Fill Your Bucket Today
We fuel our bodies with food, our minds with education, and our hearts with love, but new experiences and dreams can nourish our spirit in ways that nothing else can. Whatever your goals or dreams are, there are benefits to turning them into a bucket list, a well-crafted one can push you to lead your version of an ideal life. The process of writing a bucket list forces you to take a close look at what it is you truly desire, to analyze where you are versus where you want to be.
What is a Bucket List?
[noun, informal. a list of the things you want to do before you reach a certain age, or before you die. It originates from the term 'to kick the bucket', itself a 17th-century term meaning 'to die'.]
Simply put, it is a collection of goals, dreams, and aspirations that you would like to accomplish within your lifetime. The basic meaning of a bucket list is to keep track of your goals and to take steps to achieve those goals in order to maximize the incredible experiences in your life. Adults may call it a bucket list – kids may look upon it as a "wish list", both simply a matter of perspective.
It's About Your Personal Journey
There is no right or wrong way of designing your bucket list because it's a personal journey between you and your aspirations. It's really about living life to the fullest with all the hours you have left on Earth, starting today. Everyone's list should be different because it is meant to reflect what you most desire in your own life. The important part is to come up with items that are meaningful to you; ones that will inspire you to wake up each morning with a fire in your belly. How would you like to be remembered? What example do you want to set for future generations — one of a life full of passion, following dreams, and having meaningful adventures or one of regrets?
SEE PRESS RELEASE: 360° NATION ISSUES CALL FOR SUBMISSIONS
It's Time to Look Forward
Times have been tough around the world and challenges are seemingly never-ending. But the time has come to step back for a moment —and then look forward to crafting your Bucket List, adding it to the many lists from around the world to be featured in BUCKETFEST 360°, the next "for good" production by 360° Nation Studios. Our inaugural "for good" production— HOPEFEST 360° attracted over 30,000 YouTube views across 100+ countries.
Create Your Legacy —by Sharing Your Bucket
All we need is a video (target 3 minutes or less) featuring YOU sharing your answer to the following question: What's on Your Bucket List and Why?

Perhaps it's changed over the past year given global events? – include that in your message if you wish. Your list can be as near-term or as far down the road as you wish — "before the day, the week, the month, the year, my life, is over —I want to …" Or perhaps your list is more of a "wish list" for humanity. In either case, here's your opportunity to join our global community as together, we reimagine the possibilities. And please remember, everything we do is done "for good" vs for-profit, as we're driven solely by our mission to rediscover humanity at its very best.
---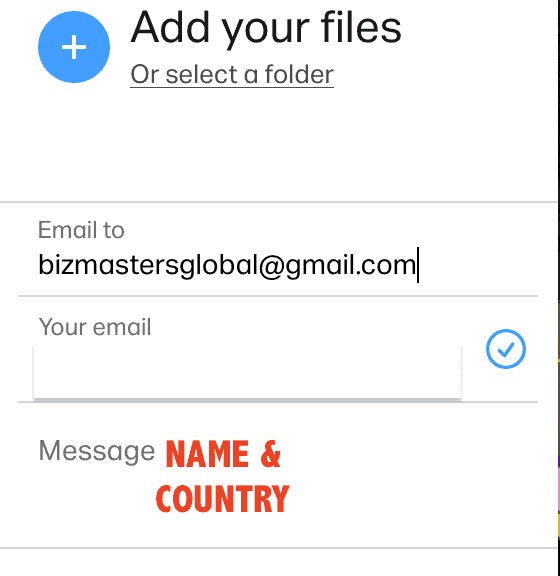 THE SUBMISSION WINDOW IS NOW CLOSED, BUT PLEASE RESERVE YOUR SEAT FOR THE PREMIER (SEE BELOW)
IMPORTANT: NEXT STEPS: Send your video directly to us via [email protected] OR free via wetransfer.com no later than June 30th. Please include your Name & Country in the Message box. Videos will be sequenced in the order received within our final production, so don't delay! No promotional content please (including promotional backgrounds) and no name overlays (we will add your name & location).
---
Don't stop there. Anyone & everyone is welcome. Please share this Article/Invite your friends, family & business colleagues so they too can submit their List. Children of all ages are invited to submit their "wish list". And please remember, all of our productions are "for good" vs. for-profit, with zero advertising and free access to each event so let's work together to bring together as many voices as possible!
Reserve Your Seat for the Worldwide Premier
Don't forget to Register today to reserve your seat now so you don't miss the opportunity to enjoy this epic production premiering worldwide in August 2021 ⤵︎
---