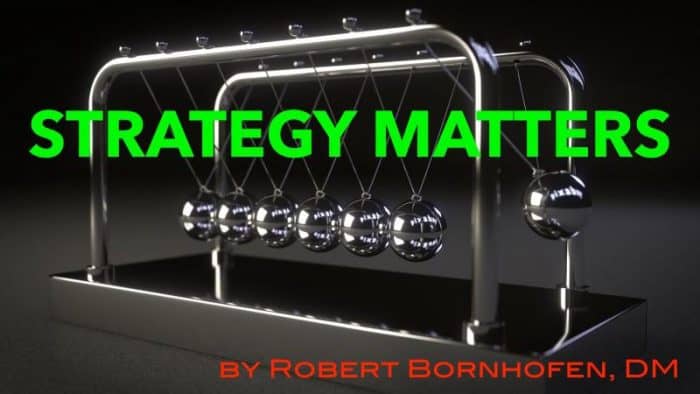 OMG, it's happening again.
Someone is bullying another with their strong opinions on President Trump and House Speaker Pelosi that has nothing to do with business networking.
Why is this occurring more now than ever before? We can't blame foreign hacking for everything wrong with social media. Has "fake news" destroyed its integrity? Is too much "spam" eroding LinkedIn's value? It's sad but true: it's getting difficult to know if we're on Facebook or LinkedIn … or even the National Enquirer in what gets posted.
I fear that LinkedIn may be losing its mojo in fulfilling what it set out to do 18 years ago. Back then, it embraced a set of values whereby members mattered, relationships mattered, as did an open, honest and constructive dialogue. Fast forward to today. It appears that these values are not as strong as they used to be.
Does LinkedIn's niche as a preeminent business network matter anymore? For most of us, I hope the answer is "yes!!"
So, how is LinkedIn supposed to differ from Facebook? To draw this distinction, several sources are used to define what the creators had in mind when creating LinkedIn and Facebook.
| | |
| --- | --- |
| LinkedIn | Facebook |
| To create economic opportunity for every member of the global workforce | To give people the power to build community and bring the world closer together |
| To connect the world's professionals to make them more productive and successful | To stay connected with friends and family, to discover what's going on in the world, and to share and express what matters to them |
| To provide a place where people can connect, develop professional relationships, and assist each other in promoting business opportunities | To provide a place where people can share personal news, events, announcements and, perhaps most importantly, photographs |
Clearly, there's a difference in what these social media sites were designed to attract membership. Yet, we know this is no longer the case. People freely share personal opinions on LinkedIn that have little to do with business. They also post professional content on Facebook. For many, it makes no difference which platform gets used as long as they reach as many people as possible. While people have the freedom to choose, it goes against what LinkedIn was designed to do for its members.
This confusion between LinkedIn and Facebook brings several questions to light. Such as:
Does LinkedIn need to re-clarify its mission to deal with what seems like a growing trend of non-relevant, Facebook-like content that has little to do with business?
What is our role as responsible members to help LinkedIn preserve its mission by monitoring and reporting unprofessional behavior?
Should LinkedIn do more to keep their members safe from repeat offenders who violate acceptable rules of conduct?
In addressing the first bullet, LinkedIn has a new owner as of 2016, that being Microsoft. While LinkedIn has done well financially, growing to 660+ million members worldwide, it's Microsoft's call as to whether LinkedIn remains a business platform or evolve into a different mission more aligned to its long-term strategy. By today's definition, LinkedIn and Facebook have distinct purposes when it comes to business versus more general topics of discussion.
As for our role as stewards, LinkedIn provides the ability to report what is believed to be: (1) inappropriate content, (2) a fake account, and/or (3) a scam. While LinkedIn Professional Community Policies exist along with a LinkedIn Safety Center, there is nothing explicitly covered on what constitutes harassment, hate speech or bullying. In contrast, Twitter has an official Hateful Conduct Policy that specifies what constitutes inappropriate content and the consequences of repeated behavior, including permanent account suspension.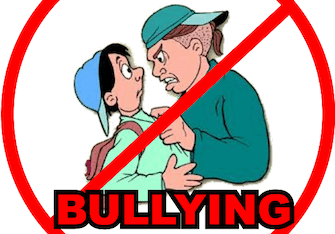 Nor is it clear what LinkedIn does to keep its members safe from repeat offenders. LinkedIn claims to employ automated models to proactively remove inappropriate content and members from its platform. Yet first-hand evidence exists of recurring offenders who get flagged for inappropriate content but remain active on LinkedIn. It would help if LinkedIn could be more transparent regarding the effectiveness of its Professional Community Policies, and how to inquire on reported cases of inappropriate behavior that continue to occur.
I fear that this type of conduct is destroying LinkedIn's inner soul.
The motive behind this article is NOT to censure what people say on LinkedIn. To the contrary, people should exercise their right to free speech, whether it be the 1st Amendment in the United States, EU's Charter of Fundamental Rights, or other guaranteed freedoms elsewhere. Yet, exception is taken when certain LinkedIn members troll postings they don't like and resort to inflammatory or off-topic messages that often deteriorate into name-calling, racial slurs, and hate speech. I fear that this type of conduct is destroying LinkedIn's inner soul.
What gets called into question is what it means to be part of a "civilized society." In aspiring to be one, we acknowledge a culture and way of life that treats the people fairly. That's simple to understand, right? Yet, for some reason, people behave differently on social media. They become emboldened and desensitized in what gets said and how.
While some may think this call for civilized behavior is naïve or not tough enough for 2020, I argue that this high standard makes us better, more inspired to learn, open-minded, respectful of others, and able to agree to disagree without getting personal. It is what keeps a respected network like LinkedIn a step above less credible platforms.
LinkedIn is at a crossroads. Does it remain a social platform for business-minded professionals or evolve into more of a social marketplace with open boundaries like Facebook? It can't be both and expect to hold onto its core business-minded members.
In either case, there's opportunity to do more to keep inappropriate behavior to a minimum. For sure, many of us are tired of reading posts full of inflammatory opinions about politicians, foreign leaders, China, and other visible targets. Most of this negativity is overly biased and counterproductive to an intelligent exchange of thoughts. Take it elsewhere and let LinkedIn connect the world's professionals to make them (us) more productive and successful.