I have just finished my novel, Lilli's Lost & Found. It is about 213 pages which makes it a short novel, but I'm happy with it. And the people who have read it so far all like it.
There will probably be a couple of typos here and there, because nobody's perfect. It's my first attempt at anything like this. But I have been a professional writer for all of my adult life, so, if nothing else, it will be readable.
The story is about a girl named Lilli Braithwaite and her life as a writer and environmentalist.
If you would like a PDF copy, which I formatted to make it easy to read on a desktop, laptop, or iPad, please send me an email address and I will send it along. [email protected]
I hope you enjoy it. I am not charging anything for this book. It's a labour of love and I'm just doing it to keep my mind sharp as I trudge through my 70s.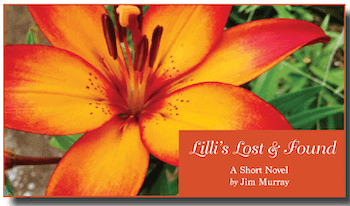 Intro
Lilli's Lost & Found is a narrative novel. Like most works of character-driven fiction, it starts at a certain point in the life of the main character and ends at another point. This is not a thriller or mystery. It's simply the story of the life of a writer. In this case, a writer whose struggle was not the climb from rags to riches, but the struggle to put the time her riches gave her to good use and give herself a life worth living.