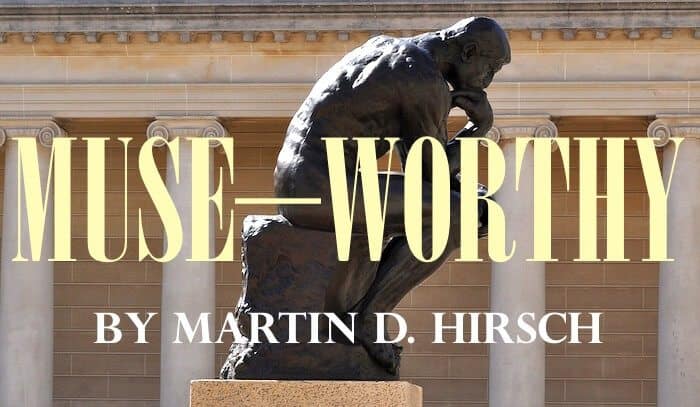 If Google had existed in my parents' day, the most frequently searched words probably would have been survival and security. That's if folks in their generation had the time and inclination to interrupt living for such things in the first place. Today it's all about balance, meditative breathing and fool-proof formulas for happiness.
This isn't a criticism, just an observation. If you'd like to discuss it you'll find me in the Mind Body Spirit section at Barnes & Noble.
But I caught a recent interview with Denzel Washington on "60 Minutes" that served as kind of a reality check. He was promoting his latest movie, "Fences," which opened on Christmas Day. He produced, directed and starred in the film adaptation of August Wilson's great 1983 Tony- and Pulitzer-Prize-winning play on black working-class life and culture in 1950s Pittsburgh.
If anyone on earth has it all, you'd figure it'd be Denzel, right? Supremely talented, charismatic and fortunate enough to have been able to pursue his passion for acting practically since puberty, with a couple of Academy Awards to his credit, along with a successful marriage of many years, and Sexiest-Man-of-the-Year honors from People magazine as a sweetener.
With a phenomenal career and all that wealth, fame and adulation to bask in, what's not to be happy about? You'd think that unlike the rest of us, Denzel has the luxury to spend every nanosecond of his life exactly the way he wants to, doing whatever he pleases. But is every project the 61-year-old star chooses an absolute labor of love, like his devotion to bringing August Wilson's celebrated play to the screen? Hell no!
Really? Why not? asked "60 Minutes" correspondent Bill Witaker.
Put an "s" on the end of your first name, Denzel told him. Acting pays the bills, and you "Do what you gotta do, so that you can do what you want to do. I've just done what I wanted to do. Now I gotta get back to what I gotta do."
These days Denzel wants to spend his time directing great pieces of meaningful art, and he acts to earn the money he needs to fuel that choice. But it wasn't always this way.
I recall seeing him interviewed after his directorial debut in 2003. He had just turned another fine piece of writing – Antwone Fisher's autobiography, "Finding Fish," about a violent sailor who confronts and overcomes his painful childhood with the help of a naval psychiatrist – into an exceptional film in which he also starred. "Leave all that producing and directing stuff to Tom Hanks," I recall him saying at that time. He apparently wasn't ready for the headaches. Now's he's grown into another phase.
Take-Away Wisdom
What to take away from the wisdom of Denzel Washington? For me, it's that expectations of perpetual happiness from mastering the formulas offered by the self-help industry need to be managed and made more realistic. That goes for the myth of perfect, passion-driven work, as well. "In any profession, it gets to be a grind," he has said.
But the imperfection of our work situations doesn't need to cause us unhappiness. Faith, Denzel says, "helps me understand that circumstances don't dictate my happiness, my inner peace." We all need something that grounds us at our core and keeps the choppy waters of life from up-ending us.
Finally, we may find our passion early and keep it throughout a lifetime. But we may also find that what stimulates and energizes us changes as we go through different periods of our lives and development. Maybe our interests change, or perhaps a passion may first surface when we're not yet ready for it, only to return later. "The last few years I've been saying I was ready to quit," Denzel has said about acting. "It wasn't that interesting to me. Now that I'm directing, it's all new again."
So now, even Denzel Washington, like most of the rest of us, does what he's gotta do to do what he wants to do. And he doesn't seem too unhappy about that.