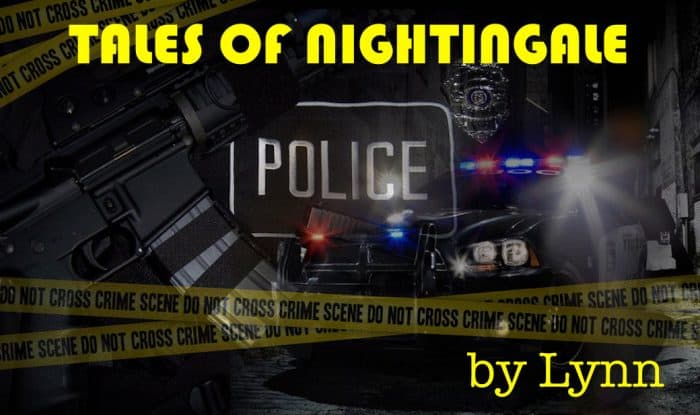 And Thank you!
[su_dropcap style="flat"]W[/su_dropcap]HEN I was working in the Law Enforcement field, there was a certain camaraderie over time that the brother's and sister's in uniform shared. Just like the men and women in the military share a certain understanding that comes from within; an understanding that they are courageous and will fight for the love of their country, for the freedom we here in the United States of America take so much for granted.
As I see the things on TV, protests, stomping on the American Flag, unable to say the word God for fear of being spat upon for believing in Christ, and so much more, while our men and women fight to give us the freedom to express ourselves, I see Freedom and security slowly fading and I am concerned for the welfare of my grandchildren and the future of generations to come.
In this upcoming election we have someone who wants to give away things without cost, but in the end, who pays for what he wants to give away for free? We do, the people, and more than likely those who are not working and not able to give back, won't care enough to turn the tide when they realize, there is no more to take from the hard-working people. Then what!!
We have someone who is willing to destroy a life in the womb of a mother almost at the end of the third trimester. Would she have done so with her own grandchild? Or the second one who eventually will make its' entrance into this world? Have you ever seen the remains of a fetus even after 10 weeks? You can see their little form! "A living person developing as each day passes. " Do you consider a seedling alive if you can see it grow? Of course! Its alive, if it were not, no changes would be noted.
This someone who turned an eye to those in Benghazie, while the mother's cried over their caskets.
We should be concerned for the future of this next generation and for the future of America, and rightfully so. Look around as to how much has deteriorated in the last 10-15 years. So much has been made easy for those who don't want to work. Not everyone falls into this category, and not everyone is guilty of sloth; however too many are, and now we are facing a crises within our country that if the wrong person should be elected to run our country as it has been over the last 8 years, we are never going to be as we were, a strong nation, "One Nation Under God".
When we began to slowly remove God from everything, things began to change, not for the better. I have no doubt that there would be many who would disagree, but the facts speak for themselves.
A personal note to the Men and Women in the Military, Firefighters, Law Enforcement, Boarder Patrol, all over the United States, and around the Globe, where ever you are, THANK YOU FOR ALL THAT YOU DO! AND KNOW THAT YOU ARE IN THE PRAYERS OF MANY! For those who have died, you are not forgotten!
I had a saying on my car for a long time that read:
If you don't like this country, then get the Hell out
And take the gift of freedom with you, and if you
Don't believe in God the Devil is looking for
Another soul.
God gives us choices, He always has, and He will never force us to love Him or Accept Him, but when we walk away from Him, we will suffer because of our choices.
In ending with Mother Teresa and her thoughts, I love the last one,
"Life is Life, Fight for It"