Now I understand that for right now it is more about how to work through a change.  The pain and process have also been likened the feelings of change we are all experience are very much like experiencing a culture shock: We move from the beginning of being optimistic, to be shocked, to adjusting, to eventual mastering the shock.
Unexpected losses, events, or challenging situations are part of all our lives and can cause significant stress. A single stressful event or a series of ongoing events may trigger depression or anxiety at any point in life, even many years later.
Right now, there is no clear understanding of how long this situation will go on, how long it will take to recover, and what will be required to rise above the ashes of what once was. All I know you must ask the right questions and trust and believe you are not alone while navigating the waters of change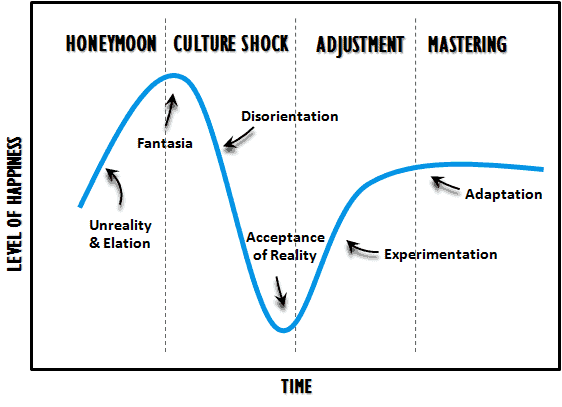 Change that comes completely out of the blue can have a huge impact on your life. Even good changes can trigger distress or make it worse. Understanding the effects of change can help you adjust faster with less difficulty and upset. Even life changes that you've expected and planned for can be harder to adjust to than you expect. Changes in role, like becoming a parent or retiring, usually affect important areas of your life, such as:
where you live
how you define yourself
your goals in life
people's expectations of you
your beliefs
'Traumatic events' are terrible, unexpected events like accidents, natural disasters, a sudden death, or being attacked. These events can result in emotional and psychological trauma, and this can have an impact on all aspects of our wellbeing. There are all kinds of events that require you to make changes in your everyday life that aren't necessarily traumatic, but still very challenging. Sometimes these events change how you see yourself. Some of these events that can trigger distress include:
illness, injury or developing a long-term medical condition
a job loss or a new job
a relationship break-up
change in family make-up
a suicide attempt by a close friend or family member
the death of a close friend or family member
change of living conditions
While you may not have control over the events themselves, you can control what you do about them. Ignoring them may only make things worse. For me, when faced with a problem, try to find the best solution. Here is a list of ways to help navigate a change that I read here.
Break Your Goals Down into Small Actionable Steps
Tap into The Power of Routine, Make It A Habit
Write Checklists by Ha4. Track and Share Your Progress
Focus on The Most Effective
Don't Try to Reinvent the Wheel
Leverage Your Strengths
Take Steps to Make It an Enjoyable Process
Make Use of Past And/or Preexisting Habits
10. Remember the Little Things
Don't Be Afraid to Ask for Help
Accept and Move Past Your Failures
Don't Push Yourself Too Far Too Quickly
Don't Expect Things to Stay the Same
Prioritize Your Health and Happiness
Most places recommend that we sleep for at least seven and a half hours every night. Create "me time" to unwind and relax. Spend time with your friends and family. Eat healthily and exercise regularly. Write these things in your daily checklists so you don't forget. To navigate the changes successfully, you will need to be healthy, happy, and energetic.  Please remember that change will not be instant. If you or anyone you know feels desperate, help is there!
National Suicide Prevention Lifeline
We can all help prevent suicide. The Lifeline provides 24/7, free and confidential support for people in distress, prevention, and crisis resources for you or your loved ones, and best practices for professionals.