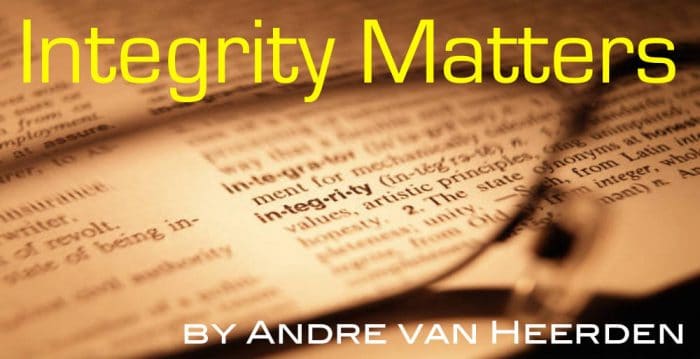 The worst thing is that we live in a contaminated moral environment.  We fell morally ill because we became used to saying something different from what we thought.  Concepts such as love, friendship, compassion, humility or forgiveness lost their depth and dimension.

~Václav Havel
Vaclav Havel lived through the nightmare of totalitarian tyranny.  He suffered being both cancelled and imprisoned for his outspoken opposition to the injustices visited on his native land, and he became an inspiration far beyond its borders.  Like Alexander Solzhenitsyn, Lech Walesa, Frederick Douglass, Edith Stein, Hannah Arendt, Martin Luther King Jr., Nelson Mandela, and many others, Havel understood that to remain silent in the face of untruth, and the violence that inevitably flows from it is to become a willing contributor to its spread.
All of these people opposed and were attacked by the purveyors of ideological distortions of the truth about what it means to be human.  They spoke truth to power, and exposed the lies.  And the irrational rage of the tyrants was unleashed on them.  Untruth, the rejection of reality, is where insanity is born.  Untruth is the essence of evil.
Leadership is inspiring people to be the best they can be in working together for the good of all.  This can only be achieved by understanding the truth about what it means to be human, and in what the good of the human person consists.
All ideologies, that is, socio-political programs that distort or omit facts that contradict their claims, lie about the human condition, and to that extent they render leadership impossible.  Their starting point is the lie, to mislead people with a fictitious and noxious reality, and to impose their will on others.
Vaclav Havel understood the process all-too-well.  "You do not become a "dissident" just because you decide one day to take up this most unusual career.  You are thrown into it by your personal sense of responsibility, combined with a complex set of external circumstances.  You are cast out of the existing structures and placed in a position of conflict with them.  It begins as an attempt to do your work well, and ends with being branded an enemy of society."
The choice is between truth and lies, leadership and misleadership.  This is the challenge we all face in this critical moment for civilisation.  Consider two propositions, and the logical conclusion that may be inferred:
Insanity is the inability to reason and the consequent denial of reality.
The incidence of mental health problems is increasing in the western world today.
Inability to reason and the denial of reality are increasing in the West today.
Evidence supporting the conclusion is copious.  Consider a small sampling of facts that are not allowed to be argued and realities that are denied by governments, the media, and academia:
Freedom of speech, the basis of a rational society, is being dismantled in the West
The unbridled power of the tech giants is undermining free and open dialogue
The West is criminally docile in the face of the brutal repression of the Uighurs by China
A US President has openly tried to excuse it on the grounds of 'different cultural norms"
Western intellectuals similarly tried to excuse the mass murders of the Soviet regime
The tragedies in Syria, Venezuela, Zimbabwe, and elsewhere expose UN incompetence
Having China, Pakistan, and Cuba on the UN Human Rights Council is plain hypocrisy
No nation has done more to combat slavery and racism than the US and Britain
Slavery still exists in India, China, Pakistan, Uzbekistan, Nigeria, Egypt, Libya, and more
Leading chocolate companies are being sued for aiding and abetting child slavery in Africa.
The West does little to end sex-trafficking, which is a particularly noxious form of slavery
Critical Race Theory is brazenly anti-White and therefore plainly racist itself
CRT corporate trainer declares: "I believe white people are born into not being human."
'White privilege' is a racist concept since only some whites are privileged, and many are not
The pandemic has led to a massive increase in power and wealth for the establishment
30% of small businesses have closed while the value of big corporations is up 17% in a year
Governments, the media, and putative experts have misinformed the public time and again
Lockdowns are more damaging than the virus, and politicians openly flout their own rules
The US is the only country openly encouraging illegal immigration during a pandemic
Open borders make a mockery of controlled immigration and national security
Deficit spending and quantitative-easing expose the cynical corruption of the establishment
Science proves that pharmaceuticals and surgery can never turn a man into a woman
Female gametes are large; male gametes are small; mid-sized gametes do not exist
Allowing men to compete in womens' sports is gross discrimination against women
Allowing men to share womens' locker rooms and ablution facilities is a threat to women
These are facts, not opinions.  They define reality.  Yet it is controversial, and even dangerous to one's socio-economic and physical well-being, to state any of these facts.  To do so is to risk being threatened, cancelled, and subjected to violence as the all-too-common consequences.  The establishment is using fear to coerce people to "live in a contaminated moral environment", to say "something different from what we think".
Cultures that are less humane, by definition, misconstrue what it means to be human.
This hasn't just happened spontaneously as some sort of random twist of social evolution.  That the way we think is significantly impacted by culture, transmitted through tradition, religion, education, the media, and social environment, is obvious enough for all to acknowledge.  It should be similarly uncontroversial to note that some cultures are more inimical to human flourishing than others e.g. cultures that produce genocide, gas chambers, gulags, slavery, the subjugation of women, and genital mutilation are plainly less humane than those that do not.  Cultures that are less humane, by definition, misconstrue what it means to be human.  In other words, they violate the truth about the human condition.
The crimes of the West are many, but Western Civilisation is defined by ideals that condemn those crimes: respect for the dignity of all people as made in the image of God; respect for human freedom, understood as a freedom to promote human flourishing in oneself and the community as opposed to a self-centered individual freedom of indifference; respect for human reason, seeking truth and enabling compassionate relationships through rational dialogue; respect for the potential of every human being and the justice and education that nurture it; and respect for human responsibility, and the honesty and goodwill that implies.
These ideals have been eroded over several hundreds of years, but the assault on them in the 20th century has been particularly venomous.  Lenin, Stalin, and Mao all used the Marxist theory of false consciousness to attack anyone who stood in their way.  False consciousness accuses opponents of being so enslaved by their ideology that they are unaware of their errors.  Enforced re-education is required to force people to think in Marxist categories.  This what is happening to the Uighurs today in China, and what compulsory Critical Race Theory seminars are trying to achieve in business, the professions, and academia.  The proponents of CRT, just like the Chinese Communist party, see opposing arguments as proof of guilt.