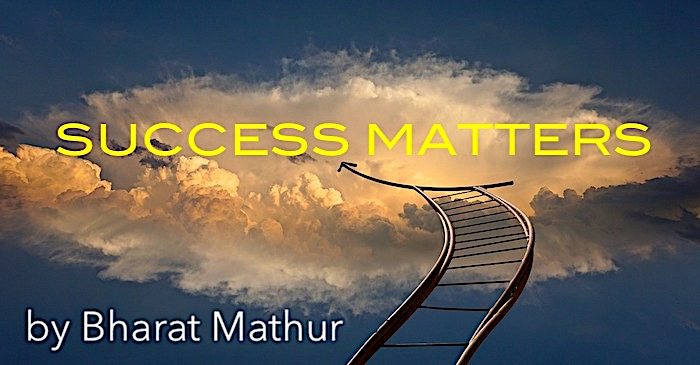 Ethics is knowing the difference between what you have a right to do and what is right to do.
The above statement comes from an individual with a distinguished career as an Associate Judge of the U.S. Supreme Court for over two decades. Potter Stewart's life history, widely available online, tells us he was a significant contributor to criminal justice reform, as well as civil rights. The distressing part of the human mind is that we fight vigorously for our rights, but conveniently forget the obligations that genuinely bring to the fore our real character. As such, this Universal truth validates the above quote beyond an iota of doubt.
I am sure we can all recollect multiple instances of one's (or even a crowd's) morality sacrificed on the altar of profit. In the majority of such cases, this (almost) spur-of-the-moment change springs from our greed overpowering the need. And, unfortunately, the current crisis emanating from COVID-19, has forcefully imposed upon the entire Universe the same situation.
You and I may not have chosen this route so far. What is the guarantee we will never resort to any unethical behavior if the situation kept sliding from bad to worse? Are you sure you will NOT resort to over-purchase of an item available at your neighborhood store during your visit there?
I am sure the thought at the back of our mind will prod us to buy double the quantity we need, for fear it may not be available for the next little while. However, the reality of immense hardships faced by the supply chain, including limited manufacturing capabilities, or in a worst-case scenario, the impossibility of further import of the item in question will be nowhere near our so-called ethical mindset, or will it?
Please allow me to borrow a lengthy, but very analytical quote from a well-known professor of ethics, and a public speaker, based in Los Angeles. Michael Josephson presents us with the following authoritative statement. I firmly believe these words project the present situation beyond any doubt.
"It's a sign of troubled times when the concept of pressure becomes an acceptable excuse for ethical shortcuts and moral shortcomings. Pressures are just temptations in disguise, and it's never been acceptable to give in to temptation. Ethics is about the way things ought to be, not about the way things are. When it comes to ethics, the motive is very important. A person of character does the right thing for the right reason. Compliance is about what we must do; ethics is about what we should do. Ethical people often do more than the law requires, and less than it allows. The area of discretion between the legal must and the moral should test our character. Noble talk and framed ethics statements are no substitute for principled conduct. The test is doing the right thing."
It is my understanding the evolving danger of COVID-19 could cripple the entire world's economy for the next few years if anything. Dear readers, you have every right to contradict, and nothing will make me happier than an utter failure on my part.
Please allow me to be more specific on this subject since scare-mongering is not my intent. A quick, critical analysis will only help us better understand the overriding pressures that may lead to a sudden blow-out of our morality, ethics, and righteousness.
The challenge we are faced with, right as we discuss the current situation, spells' demand-and-supply.' Higher supply vs. lower demand results in cheaper goods and makes them readily available. On the other hand, higher demand and lower supply create scarcity and results in a price jump. As shortages continue to mount (due to import and logistic challenges,) which is very much possible soon, we may be heading into a recession, the 'survival-of-the-fittest' days.
We are well aware of the demise of the tourism industry for one, next in line comes hospitality. Will it be a travesty of truth to imagine millions of job losses in just these two sectors worldwide? Industries, big and small, have already faced indefinite closure, taking down global maritime, freight, railways, and trucking industries. Lack of capital due to the loss of well-over 15 Trillion dollars in the stock market is no small chump-change by any standards.
Recession results in uncalled for acts among the masses. Hoping against hope, we might see a sudden spurt in petty crime. A vast majority of such 'criminals' will likely be those we could never foresee indulging in such activities. Presumably, innocent, ethical, and relatively respectable citizens may find themselves pushed to the corner. And I am not talking about robberies or more severe crimes, but the overly simple acts of shop-lifting. Let us not forget, it is always the innocent, and the law-abiding that pay the price of any or all unethical, unwarranted, criminal acts anywhere.
The big question that raises its ugly head, at times like these, presents us with a dilemma I should better leave the intelligent readers to answer.
Are we ethical enough to stay overboard under all circumstances?
Are we brave enough to consistently cherish our moral responsibility?
Are we willing to pay top dollars for the unethical acts of others forced to such hate-worthy behavior?
Are we the neighbours that obey all necessary orders, so our community feels elated to have us in their midst?
Are we willing to go the extra mile and ensure nobody faces any hardship because of our unethical act/s, or gesture/s?
I am sure nobody in his/her sane mind would choose the opposite stream. First things first, we MUST reinforce our morality, courage, ethics, as well as the sense of social responsibility. We can do that by practicing control over our needs. Before a pointing the finger at others, we must first save ourselves from sliding down the drain into the realm of the unethical.
Nobel Laureate Albert Schweitzer said it so well, "The first step in the evolution of ethics is a sense of solidarity with other human beings." It is in this spirit we need to desist from the urge to start hoarding. Our short-term vision is putting an undeniable load on resources that other human beings also need as dearly as us. By taking more than we need, our greed is pushing the same items out of reach of other needy persons. So, where did our ethics go?
Next, and probably the most crucial step, in furtherance to our ethical behavior, relates to both 'Self Isolation,' and 'Lock Down' orders as promulgated from time to time. The authorities introduce such laws to protect the hapless people from becoming prey to the disease. Catching the virus by willfully neglecting such orders is the same as 'pre-meditated attempt to murder.' Why, because we are intentionally exposing ourselves to the onslaught of the raging demon. As we return home, the rest of our family members also catch the virus for no fault of theirs.
In the event you are anxious to go out with the intent to help others, I would highly recommend leaving the honor to the ones trained to do it. We can use the telephone to check on our elderly neighbors and see if there is anything they urgently need. In the case of medical care, let the emergency services know; if it is groceries they need, we can order the same online. Spending a few bucks of our own money will not make us miserable, but saving a life will undoubtedly enrich us!
Thank You!