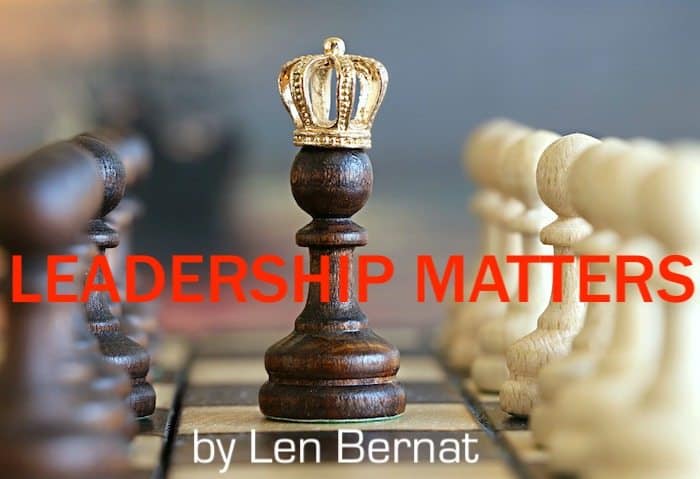 It was almost the summer of 1990 and I was at the end of my tour of duty at the Supply Department attached to Marine Aircraft Group 29.  I had arrived as a Chief Warrant Officer 2 and was leaving as a Captain holding the position of Assistance Supply Officer.  It had been a rewarding tour of duty and I knew I was going to miss the Marines I had served with over the six years I had been attached to this unit.
The Supply Officer had informed me that one of our Staff Sergeants would be out for the next couple of days because he was taking his wife to the Naval Hospital at Norfolk, Virginia.  She had a rare form of cancer and there was a specialist at the Naval Hospital that wanted to run some tests on her.  I asked the Supply Officer if there was anything we needed to do to help the family during this time.  He told me that right now, all we could do was pray for them.
When the Staff Sergeant returned, I gave him a day to get back into his section and ensure everything was operating smoothly.  On the afternoon of his second day back, I asked him to step into my office.  He took a seat in front of my desk and I moved to the seat next to him.  I told him I was sorry to hear about his wife and that if I could help in any way possible, I would be honored if he would allow me to be of assistance.  Then, I went on to share what I felt was very important information with him.
"I don't know if you know it or not, but Staff Sergeant Smith (not his real name) has lymphoma.  I know that his wife is attending a support group for spouses who are dealing with a mate who has cancer.  This may be something that will be helpful to you during this time.  If you would like, I will talk to him and get the information for you so that you can possibly seek help and support during this difficult time."
The Staff Sergeant began to cry and I got up and closed the door to my office to allow him the dignity of his pain.  Then, he looked at me with an expression of fear that I had never seen before in a non-combat environment.  What he told me would be shocking.
"Sir," he began, "what I am about to tell you cannot be shared outside this office.  But I have to tell someone.  The story of my wife's cancer was a cover story the Commanding Officer made up to protect me.  Only he knows the truth.  I was sent up to Norfolk for evaluation because I have AIDS."  His crying became uncontrollable.
In 1990, very little was known about this disease other than the people who contracted it died and the manner it was transmitted was through the blood and intimate contact.  However, it was still being debated as to whether casual contact could result in the transference of the virus if the person with the disease had a cut or sore on their body in which another person came in contact.  So, to hear the diagnosis of AIDS was alarming, to say the least.  What if this Staff Sergeant were to cut himself in some way at work or sustain a minor scrape that bled during physical training?  My mind was spinning.  What was I to do?
I had a box of tissues on my desk and I placed them where he could reach them.  Once he regained his composure, I asked him what they knew so far.
"They confirmed the diagnosis and checked my wife.  Luckily, she is not showing any signs of having the virus but she will have to be monitored regularly.  They gave her information to read but as you can guess, our relationship is strained and we aren't ready to talk about this yet.  They have asked me to prepare a list of all my sexual contacts but there are not that many and none of them were engaged in the risky lifestyles they told me could have caused me to contract this virus.  I just can't understand how I got this."  Then he looked at me with that same look of fear, "Sir, I don't want to die."
"Let's not get ahead of ourselves.  What can we do for you right now?"
"Sir, I will be required to go back to Norfolk for regular testing."  I shook my head indicating that would not be a problem.  "And no one can know about this because of the panic the CO believes it would create."
"Not a problem – your secret is safe with me.  However, you have an obligation to ensure you are careful around your Marines.  So, ensure you do not get injured in any way if at all possible.  And if you do, come get me immediately so I can handle the matter."
Leadership is going to cause you to face many different and difficult situation.  You may have to deal with unethical behavior of superiors, peers, or subordinates, you may have to deal with the people who do not easily adapt to new programs or processes, you may have to help an employee who is losing their position because of downsizing, or you may have to help them face the tragedies that we all face in life.  To be the kind of leader who will be prepared to face these challenges, begin to develop some very important qualities.
▶︎Be a good listener. The one thing we all need during the trying times of our lives is someone who will just listen.  This can be the best therapy you provide.  Don't judge, don't offer solutions, don't tell them that everything will be alright.  Just listen.
▶︎Be compassionate. Empathy is such an important tool for a leader.  Your fellow team members want to know that they are not alone.  Knowing you will be with them on this journey will begin to give them the strength they need to face whatever challenge is causing them pain.
▶︎Be willing to help where it is appropriate. If you can rally your team to prepare a meal for the family, do so.  If you can get fellow employees to donate sick time or vacation time to someone who needs these paid hours to be home with a sick family member, if it is within your power to do something, do it.  But remember, ask the team member what you can do.  Do not just do something for the sake of showing you care – let the person you are trying to help guide your actions so that your time and effort are fruitful and not duplicating an effort already being done by a church or other family members.  In this manner, you will actually meet a necessary need.
Several weeks later, I was walking through the Supply Department saying my final good-byes so that I could be on my way to my next assignment.  When I walked into the section where the Staff Sergeant worked, I made my way around the room talking to each Marine and wishing them well.  The Staff Sergeant walked up to me and in front of all of his Marines, put his hand out for me to shake.  This gesture seemed innocent to the Marines who were standing there watching but would speak volumes to the Staff Sergeant.  I looked at him and smiled.  I took his hand and pulled him close.  I whispered in his ear, "You take good care of yourself, okay?"
He beamed and as he continued to shake my hand, he said, "I will, Sir.  I will."
It takes exceptional leadership to help your people face the challenges that come into all of our lives.  Be exceptional – be a leader – be willing to bring hope to those who feel hopeless.