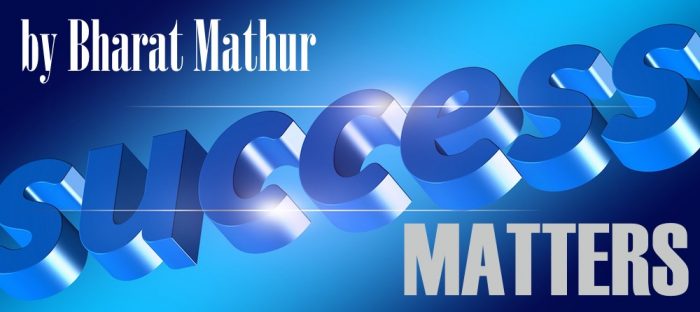 "Fear not a jest. If one throws salt at you, you will not be harmed, unless you have 'sore' places"          
–Latin Proverb
No matter where and how hard we look one thing most common is the voice of the critics that carry on their trade just for the sake of doing it, with logic or without. Sometimes it takes a lot of concerted effort on our part to silence our critics. We also try to present our defense as valiantly as humanly possible. Whether we succeed or not is dependent upon the mindset of the critic. The one not willing to come to terms will not accede to our request, no matter what.
There is a valid reason why we should treat criticism as a matter of pride. We are truly fortunate to have critics raise their heads against our justified opinions, find faults with our well-founded actions, and raise their ugly heads against our analytical approach to solving problems. It may sound counter-productive but the fact dictates that most critics never take the time to look at a situation from a different perspective. They have a limited vision that stops them from seeing the bigger picture.
Given a situation like the one above, why would we care to waste our time in pursuing the negative thinkers? Why should we even try to mold them our way? Instead, it makes more sense to keep moving towards productive pursuits and prove our point by presenting the positive outcome behind our logic. It is my strong belief that facts supported by the emerging picture will be the best remedy for us to silence the detractors. We can find much comfort in the following quote from Winston Churchill, twice elected Prime Minister of the United Kingdom from 1940 to 1945 and then again from 1951 to 1955:
"You have enemies? Good. That means you've stood up for something, sometime in your life."
The British remember him for forging alliances with both the United States and U.S.S.R. to defeat the Nazis and bring the Second World War to its end. There are many different schools of thought surrounding the life, the policies, and the supposed errors of Churchill. However, the facts point towards his success as a Statesman, a writer, and an articulate politician. Did he step on many a different toe to further his intent? Sure he did! Do the history books care how much opposition he faced in his life? He found a place in there and shall continue to be the subject of endless discussions for a long time to come.  Let us keep in mind another, hard to imagine and yet a very precise quote from the same leader:
"Criticism may not be agreeable, but it is necessary. It fulfills the same function as pain in the human body; it calls attention to the development of an unhealthy state of things. If it is heeded in time, the danger may be averted; if it is suppressed, a fatal distemper may develop."
In other words, the same criticism we hate with a passion can also at times offer us invaluable insights into our own shortcomings, lack of precise direction and/or misconceived notions. It is up to us and no one else to make decisions based upon facts and due consideration of the ultimate fall-out of our action/s. Our failure to do so will only multiply the ignominy we must suffer due to our dumb decisions and brazen thinking.
"Remember: when people tell you something's wrong or doesn't work for them, they are almost always right. When they tell you exactly what they think is wrong and how to fix it, they are almost always wrong."
So says Neil Gaiman, the British author known for his short fiction, novels, comic books, novels, and films. Some of his more famous writings include the comic book series The Sandman and novels Stardust, American Gods, and The Graveyard Book. Taking a cue from the above words of wisdom, we need to hit 'pause' and consider the veracity of criticism, negativity, and/or opposition surrounding our thoughts, ideas and/or actions in the right perspective. However, one thing is certain: our ideas must have merit in them to be worthy of criticism by others.
Looking carefully at the subject quote in the form of a Latin proverb it is not hard to imagine the connection with 'rubbing salt on someone's wounds' to make them worse. Why should we take the salt of criticism so seriously if we have no wounds on our body? Instead, it makes all the sense to take our detractors as a warning-sign before serious trouble same as symptoms appearing before a serious disease that brings us down.
The more our detractors flourish, the more markers we shall have available to ourselves on a journey to distant goals. They will help keep us in check by forewarning of an impending trouble. We are better off letting them do their job so we can carry on with ours!
No Harm Trying, Who Knows You Might Benefit as well!