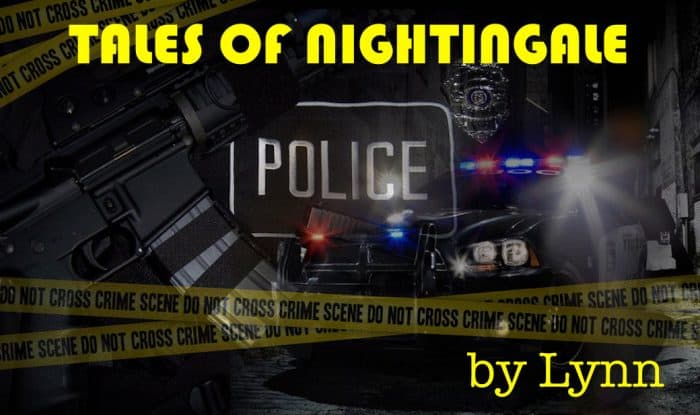 Not long ago, I received an email from someone whose mind is obviously on the upcoming election in November 2016.  I have noticed a lot of posts, views and thoughts have been written about November 2016, and those nominated for both the Democratic and Republican party.  Granted, there seems to be a consistent view that neither party has what we "The People" would consider good candidates, but strictly in my opinion it's the lesser of the two evils.
I look at the things that have happened concerning the current nominee, "Hillary Clinton" while she was Secretary of State, and I see a deceitful, power hungry woman who can lie herself it seems right into the White House, and many do not seem to care about her character issues. What do we teach our children right now, that it's okay to lie and do things behind the curtain, and you can still become the Commander in Chief?  Why bother then in teaching our children the rights and the wrongs, or going back to the Founding Fore-Fathers of America and what principals our country was based upon.
I recently saw the movie "Hillary's America" by Dinesh D'Souza and it was an eye opener needless to say.  It would do well to use this media in the realm of teaching American History to students in school who have no clue about what took place from the beginning of slavery and beyond. I certainly was taught something's I did not know and left the movie thinking, "if only everyone could see this movie", it might shed some light on what we really need to focus on.
I for one fear for the youth of today and what lies ahead for tomorrow.  If my son, my husband, my grandson or my brother had been one of those killed in Benghazi, and after the ceremony I realized answers would not come or that as a wife, mother, grandmother or sister who was told a bold face lie to my face, my days would be spent in front of the White House without a break, and my voice would have become silenced I am sure.  I would make so much noise and my presence would not have been diminished by one day.
[message type="custom" width="100%" start_color="#FFFFFF" end_color="#FFFFFF" border="#fb7200″ color="# fb7200″]
I am concerned that if Hillary becomes president our country will never be the same nor will it ever be able to return to the meaning of the "RED, WHITE, AND BLUE", the meaning of LIBERTY AND JUSTICE.[/message][su_spacer]
Our men and women fight for what we enjoy in this country.  Many have given their lives, much blood has been shed, and for what?  So that people who don't want to work can just sit around and have things handed to them?  That more and more homeless occupy the streets?  That more businesses move out of the country? Jobs are scare for the college grad?  I fear for anarchy possibilities. What our children will see in their lifetime, that I never thought would come to be.
Granted Trump speaks loudly and very often off the cuff, and views of him are negative, while people say he has no experience.  Well, just as in business, sometimes you hire a person with little or no experience and they become the CEO's or the Partners of the Corporations.  It's the lesser of the Two Evils and we better wake up because we won't be able to change the tide once the votes are counted and the last ballot is in.
As a retired police officer, I have seen the degradation of our men and women in blue, and crime seems to float more and more to the top.  I pray as a Catholic for so many things to be different, but in the end the voice of God tells me, "I force no one to ME, I gave man "Free Will" when they were created, and it is this "Free Will" that they have taken apart.  It will be "Free Will", caring nothing about what is right, wrong, good, or bad that will forever change things.
Remember what Jesus said;
          Goats on the left, sheep on the right' (Matthew 25:33).
Jesus also told Peter that if he wanted to catch fish do it from the right side of the boat. They did and filled the boat with fish. John 21:6 (NIV) … He said, "Throw your net on the right side of the boat and you will find some." When they did, they were unable to haul the net in because of the large number of fish. "Origin of Left & Right..
I have often wondered why it is that Conservatives are called the "right" and Liberals are called the "left". By chance I stumbled upon this verse in the Bible: Ecclesiastes 10:2 (NIV) – "The heart of the wise inclines to the right, but the heart of the fool to the left. "Thus sayeth the Lord. Amen.
[message type="custom" width="100%" start_color="#FFFFFF" end_color="#FFFFFF" border="#fb7200″ color="# fb7200″]
It surely can't get any simpler than that. Spelling Lesson: The last four letters in American………. I Can. The last four letters in Republican…….. I Can. The last four letters in Democrats……… Rats. End of lesson![/message][su_spacer]
Although the statement above may not reflect the Democrats throughout the years, I fear sometimes the words might apply, especially after seeing the movie Hilary's America.  God Bless the USA and lets pray for the right choice to be made come November!  If my views turn out to be wrong, than I am not beyond saying, "I was wrong", but if they are right, well then, like many bad choices we suffer the consequences.