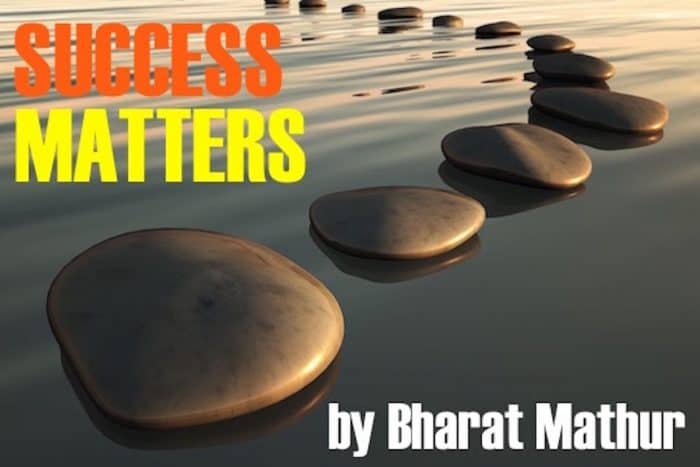 "If most of us are ashamed of shabby clothes and shoddy furniture, let us be more ashamed of shabby ideas and shoddy philosophies. It would be a sad situation if the wrapper were better than the meat wrapped inside it"
~Albert Einstein
It is easy to see this sad situation raising its hideous head like 'Hydra', the multi-headed dragon, all around us. Some 'managers' exert disproportionate influence both within and beyond their professional boundaries. Please try to remember cases where you took unfair advantage of staff under your charge. Perhaps your boss or employer exerted such an influence on you.
You might have asked for one or more of your assistants' presence on a weekend in the name of an important assignment/contract finalization. It could be your turn to do the same even if it meant compromising your attendance at a crucial domestic matter.
It is usual to observe parents' absence at significant milestones in their children's lives e.g. Hockey games, PTA meetings, etc. Though we overlook such occurrences, the effects come back to trouble us years after, when those kids become adults. They shame us by doubting how we fulfilled our obligations towards them.
Autocratic bosses like the spotlight even at the expense of TEAM spirit. Instead of extending praise to their teams for a task well carried out, they enjoy laying blame on others. No doubt such incidents alienate everybody.
When you occupy the Executive chair, you turn into a leader, the Big Cheese. You serve as the 'wrapper' that protects the 'meat wrapped within'. You are under obligation to preserve the values that your company holds dear and your clients expect you to come through.
How would you respond if an unpleasant situation occurs under your guard?

Would you be comfortable to have your command come under the shadow of mistrust?

Would you allow your unit to perform under intimidation or duress instead of picking up the responsibilities as an excuse to show its strength?
Only your strongest belief can deal with these challenges and provide sound leadership. This way, you can solve any misalignment issues, no matter how overbearing or trivial.
In the event you are a few steps shy of the desired 'C' Suite, gather the strength and stand up to the situation. You need not start an unnecessary stir. It is better to make unreasonable 'leader' understand the limitations in a cordial, non-confrontational manner.
True leadership thrives on concrete examples and not just issuing directions; they nurture TEAM spirit and reward enterprise. Such administrators have been through many a different turmoil in their careers but came out winners, thanks to their 360 Degree vision. Selfless bosses can steer even rudderless ships through murky waters because they are familiar with the team's strengths inside out. Leaders that promote values and practices embody the wrappers that bring the choicest meat. Their virtues exist in the teams under their care and that is why they will go the extra distance to support their followers' rights.
Do you recognize these qualities in the face in your mirror?
Do you identify with the description?
Do you need some adjustments?
Will you accept the chisel?
Are you ready?
Raise the ideals and bring about a spirit of belonging so that the meat inside the package (your entire TEAM) is as fresh as the wrapper (yourself).
TRY IT, WHO KNOWS YOU MIGHT LIKE IT A LOT…