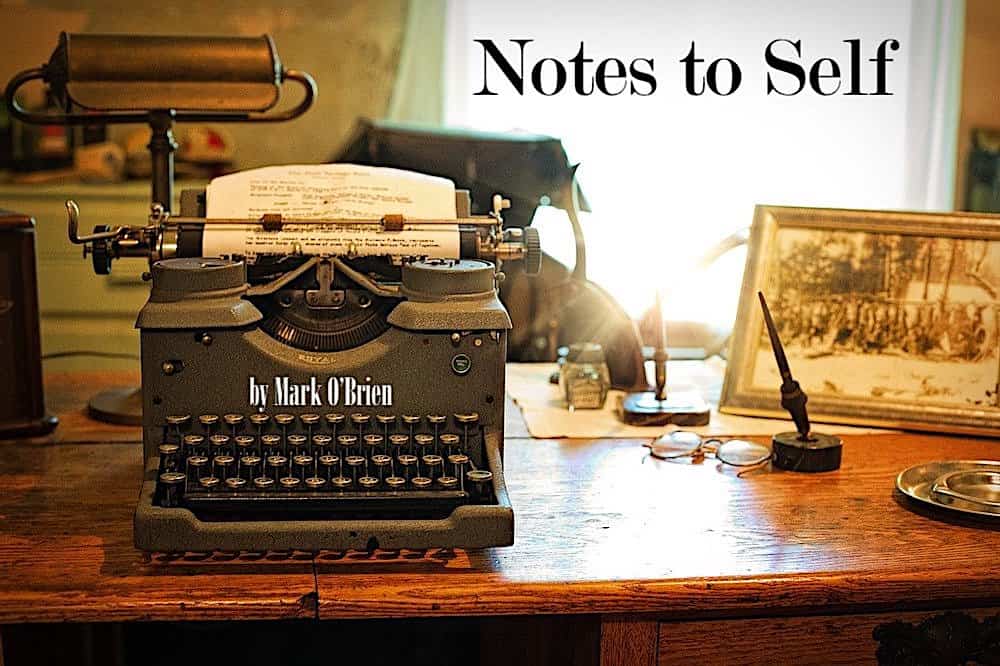 I'm afraid I might be sending mixed signals. Here's why:
I keep receiving invitations to join all kinds of groups and programs intended to help me re-gain or re-discover my passion, my mojo, my power, my self-worth, my convictions, my self-love, my courage, my self-faith, and myriad other qualities, traits, or characteristics I must be signaling I've lost.
That's as confusing as it is concerning to me.
I don't take those kinds of things lightly. And I don't leave them to chance. I start every day by taking an exhaustive inventory:
Passion ✓
Mojo ✓
Power ✓
Self-worth ✓
Convictions ✓
Self-love ✓
Courage ✓
Self-faith ✓
One day in 2019, I played (what I thought was) a practical joke on Anne. Suffice it to say it went horribly awry. No matter how many times I took inventory for the next week or so, I couldn't find my self-worth or my self-love anywhere. That shit was gone. The truth is it's hard to find either of those things when you've demonstrated your tendency to be a thoughtless jackass as blatantly as I did. But since Anne apparently believed I deserved forgiveness, I came around, too. Thereafter, my daily inventories were all the more necessary and valuable.
The Missing Link
I've never subscribed to any of the groups and programs to which I'm so often invited. I have, however, read this book. And I strongly suspect what's missing from all those groups and programs is this fact: There isn't a group, a person, or a program in the world that's going to give you passion, mojo, power, self-worth, convictions, self-love, courage, and self-faith. You have to earn every one of them.
There is a time in every man's education when he arrives at the conviction that envy is ignorance; that imitation is suicide; that he must take himself for better, for worse, as his portion; that though the wide universe is full of good, no kernel of nourishing corn can come to him but through his toil bestowed on that plot of ground which is given to him to till. The power which resides in him is new in nature, and none but he knows what that is which he can do, nor does he know until he has tried … God will not have his work made manifest by cowards. A man is relieved and gay when he has put his heart into his work and done his best; but what he has said or done otherwise, shall give him no peace. It is a deliverance which does not deliver. In the attempt his genius deserts him; no muse befriends; no invention, no hope. (Ralph Waldo Emerson)
In the end, you have just two choices: Shine your light, or last call.
The choice is yours and yours alone.