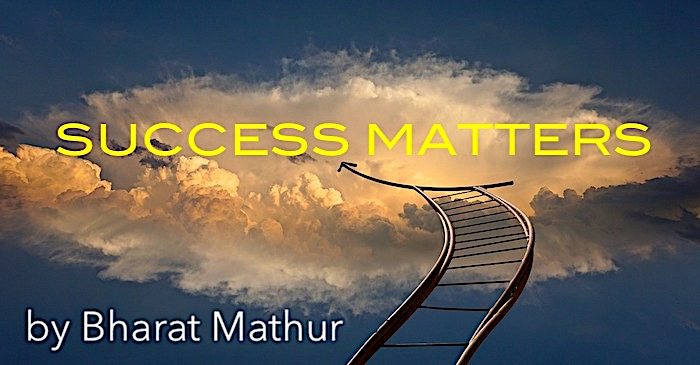 "A spoon does not know the taste of the soup, nor a learned fool the taste of wisdom."
–Unknown
It is surprising how proverbs like the one above have managed to withstand the test of time and continue to guide us in the matters of both intelligence, and wisdom. We may dip the spoon in our bowl of soup any number of times, but it will never know the taste of the liquid that we heartily savor.
In much the same way, there are hordes of so-called learned individuals out there that serve their obligations with scant regard to anything else. It is a pity such people are classified as fools because they pay no attention to the repercussions of their actions. Would you still like to call them knowledgeable? I doubt it.
"Behind every success is endeavor; Behind endeavor, ability; Behind ability, knowledge; Behind knowledge, a seeker."
–Author Unknown
The above quote gives us an easy recipe for success. Become a seeker of knowledge before everything else. It is impossible to gauge what ability requirements are necessary to plan and then launch your endeavor.
Soon you decide on a goal where you want to attain success, you must seek as much knowledge about the same as possible. Failure will only lead to unexpected distractions, obstacles, challenges, and ultimate failure. Upon meeting the underlying demand, you must also undertake an unbiased assessment of your ability. It will help you identify additional help to assist with the project as and when needed.
After accomplishing the first two feats, you will have an idea of possible ramifications of your proposed endeavor. You will draw the necessary projections involving cost, hardships, and challenges. At the same time, risks and their redressal parameters, the length of the road to success, and an estimate of the surprise element along with numerous other critical factors will start to show up on your radar.
Aligning the three components in all their glory will take you close to 75% of your goal. The remaining 25% or the fourth step revolves around execution for success. In essence, these four steps represent a wireframe of success, not a guaranteed route map. However, the absence of any of these elements will surely jeopardize your success, no matter what.
"An investment in knowledge always pays the best interest."
–Benjamin Franklin
Yes, it is true, knowledge helps us achieve the unimaginable. The time and money invested in gaining knowledge seldom go waste. However, there has been an enormous paradigm shift in the above perception of late. Gone are the days when we were repeatedly told: "Knowledge is Power." The new adage says: "Applied Knowledge is Power." Until and unless we apply our gained knowledge in the desired fashion, anticipated gains will continue to elude us.
Once we take a step ahead of the knowledge equation, the following quote makes a lot of sense: "At the end of knowledge, wisdom begins, and at the end of wisdom, there is not grief…but hope."
The credit for this wisdom goes to Late Lloyd Alexander, the famous contemporary American Author and two times National Book Awards Winner (1971 and 1982).
The author gives us an insight into the actual transition of knowledge into yet another stronger, and also more enviable role of wisdom.
Another deep-rooted advice comes from Confucius: "By three methods we may learn wisdom, by reflection, which is noblest, by imitation, which is easiest, and third, by experience, which is the most bitter." Reflecting on others' actions, statements, deeds, and misdeeds give us an opportunity to absorb the good and leave the rest. Naturally, it is one of the noblest options.
Imitation puts us in a tricky situation because of our lack of knowledge about any of the elements surrounding such an activity. Lack of information is a shortcut to failure, as we all know. The other option is a personal experience. I remember something my parents taught me at a young age: 'Learn from other peoples mistakes, as you will not live long enough to commit them all yourself.'
We all know and appreciate how so many non-essential activities keep eating away our most precious resource, i.e., Time.
There is some sage advice hidden in the following statement by Lin Yutang: "Besides the noble art of getting things done, there is the noble art of leaving things undone. The wisdom of life consists in the elimination of non-essentials."
Most of the knowledge we claim to possess comes to us from books, educational institutions, our parents, teachers, guides, friends, and mentors. However, wisdom, the next stage of human intelligence comes to us with proper use of the acquired knowledge.
Wisdom reflects our experiences, our keen observation as well as our determination to continue on a chosen path. Wisdom tells us how to apply our knowledge in the most efficient ways. But for wisdom, we would end up wasting most of our knowledge and also our precious resources as a consequence thereof.
Keeping in view the above summation, I am of the opinion that wisdom is the culmination of knowledge at a higher plane while knowledge itself leads us to acquire tenable wisdom that would withstand the test of time and adversity with equal ease. It is also worth mention that though similar sounding, the two distinct traits are interdependent and must go hand-in-hand with continued success!
THANK YOU!