Happy employees exist – although maybe not always as stupidly happy as the people in the photo above. If you're currently dealing with a glum and disheartened workforce and are worried people might start jumping ship, it's time to take action to cheer up and remotivate your team. You may have started out with aspirations of being the perfect boss. You may have already tried a few methods to keep people keen and content. However, if things are still not working, then it's clear you need to change your tactics. Here are a few methods that could bring a new sense of life and purpose to your team.
Get to know your employees
If there's no bond between you and your employees, they won't be as inclined to respect you and to listen to you. You don't need to be friends with your staff, but getting to know them on a personal level could make them more honest and more willing to go the extra mile.
Introduce some form of bonus
One way to motivate staff is to reward them for their extra efforts. If staff are working overtime but this is not being clocked, it may be worth introducing a time tracker for employees so that those that work extra hours can be noted and paid for their extra services. This way, people won't be so keen to get out of the door.
On top of this, there are various forms of commission you can offer to staff if they achieve goals. This could include personal goals or a team objective. Make the goal posts realistic, don't change them and make the reward worthwhile.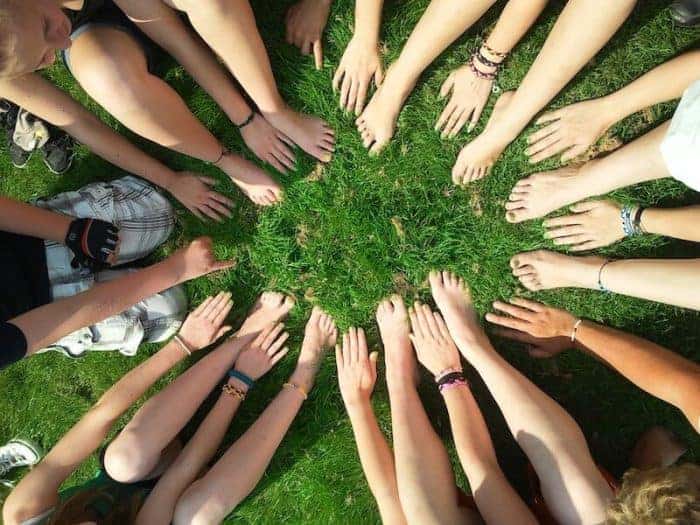 Image Source
Do team building exercises
There are all kinds of ways to bring your team together. Getting out of the office and away from the work setting is one of the best ways to bring people together. Take your team out to lunch, have a few drinks after work or take a day off to a special team-building activity. There are lots of places that offer team-building days specially catered to businesses.
Offer employee benefits
Does your company offer any perks that could have an effect on not just their working life but their life out of hours? Company cars, work phones, work laptops, pension schemes, discounts at other companies and free lunches are some of the benefits you could offer – maybe not all of them unless you're earning big bucks, but a little something to make employers think twice before looking for another job.
Image Source
Cake anyone? Keep the office fun and fresh
The office environment should be buzzing and not like a library. It doesn't have to Wolf-of-Wall-Street-level buzzing, but there should be a fun and positive energy. Encouraging people to play music, bringing in treats such as cake and having a dress down day can liven up a dull office. Make sure that the décor isn't dull either. Bring in regular renovations or move things around to spice things up and remove any sense of dull routine. Of course, the settings shouldn't be too distracting, but they should be stimulating.
Surprise rewards!
Whilst setting goals and rewards can pay off, it's important to notice those workers that are going the extra mile without an added incentive. If someone takes the time out to sort out a store cupboard, has a week of impressive results or goes beyond the call of duty to get something done, reward them for their efforts – whether it's a bottle of champagne or a monetary bonus. Actions can speak louder than words.
Find an antidote to toxic employees
Positive reinforcement will only go so far. Sometimes one employee can bring the whole team down. They may be slacking behind other workers causing disturbances in workflow for everyone else, they may be not turning up to work on a regular basis, they may be not getting along with the rest of the team of conversely they may be turning the rest of the team against you. Document everything and then call them in for a one-on-one chat. Try to get to the cause of the problem and work out a way of improving things. Be helpful at first by trying to give them extra training, time off to de-stress, an opportunity to explain their issues along with the rest of the team – whatever it is that they desire. If things don't improve, start giving them warnings. Even if you'd really like to sack an employee, it's important to be civil and understanding, giving them the chance to improve and become a positive member of the team.