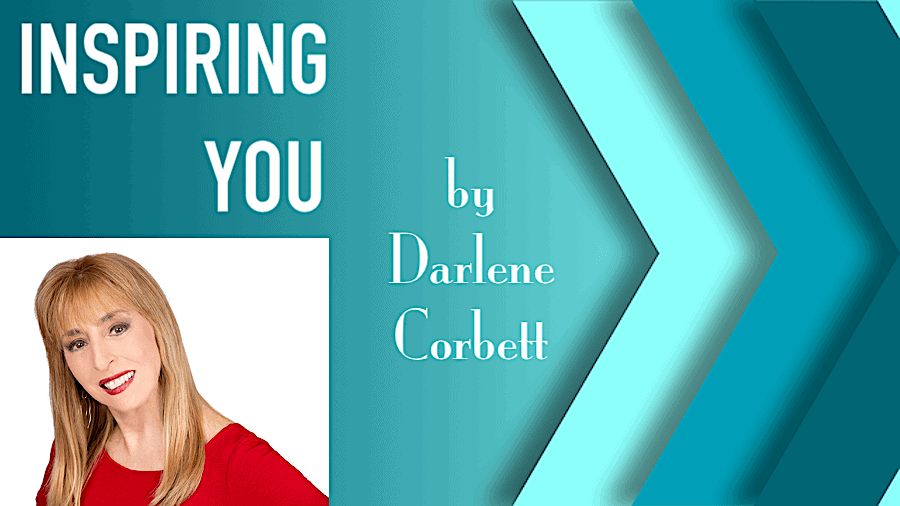 Remember the song by the Temptations, "Just My Imagination (Running Away With Me)? Well, if you are a person of a certain age, no doubt, you do. As I think about that song and hear the tune running in my mind, I think about how fitting it is.
Our imaginations often run away and not always in a positive way. This pandemic has increased people's anxiety to the point where they can only experience thoughts and visuals of impending doom. One could argue and say, "Well, of course!" I would counter with, "How is that helpful?" Allowing the imagination to exacerbate our anxiety only feeds inertia. I say, "No!" Let us change the course of this destructive trajectory through the imagination.
A Gift From Our Early Years
The imagination is a great gift. Whether or not you believe it is from God as I do, you cannot help but be in awe of its wonders bestowed on humankind. Take a moment and think about it. When we allow our imaginations to drift, an idea may begin to morph. As it does, you decide whether or not you should continue. If you do, more may develop, and a proliferation of vision and thought occurs. Eventually, a creative piece comes to fruition. All of this unfolding is a result of the bountiful workings of the imagination.
Children especially enjoy the magic of imagination. I recall as a little girl having imaginary friends, and a wee bit older, playing with my Barbie dolls and attiring them for all kinds of scenarios. If you cannot access your creative companions from long ago, watch your children or any child for some time. If they are involved in the form of solitary play, you will notice they engage with a pal, whether it be an inanimate object taking on life or one from their thoughts. As we get older and our minds evolve, we lose some of this, but never totally.
The sowing of seeds takes place throughout our lifetimes, but the choice is ours to nourish and nurture.
Use Your Unique Imagination
Many creations have come out of pandemics. The Bubonic plague, which caused the death of millions of people over centuries, allowed those who were open for the taking to use their imaginations. Isaac Newton discovered gravity and invented calculus. William Shakespeare wrote King Lear and Macbeth. This earlier invisible terrorist did not paralyze these luminaries. Instead, they took their gifts and produced something which had an impact in a way they could not imagine.
My last article was about the fact that we have the availability of our imaginations throughout the lifecycle. Yet, excuses abound for not using it more constructively. Like many of you, I often hear the following: "It is too hard. I am not creative. I am not that smart. I am too old for something new." Except for the first sentence, because it is arduous, the others are part of a false narrative. If everyone succumbed to these negative and, frequently, rigid thought patterns, our modern existence would paint a very different picture. Most of us would shutter if we honestly imagined what that might be.
Push Through Resistance
Creative people do not usually strut their feathers and say, "Look at how brilliant I am." My hunch is that in their unique way, they allow their imagination to flow full force, then perseverance forges ahead until a more robust framework emerges. I would further guess that they are not focused on the difficulty because they are excited about what is unfolding and are determined to succeed.
Is anything transcribed from the imagination into a finished project easy? Most would proclaim, "No!" Are there significant roadblocks along the way? Of course! Some might say, "Why bother then?" My response is, "Why not?" Do not let age, fear, lack of confidence, or lack of formal education stop you! I have written about people as old as ninety-something who have used their imagination, and over fifty-year olds who have explored unchartered territory to discover a plethora of ingenuity.
Get Excited and Begin
Some believe that this pandemic will offer a renaissance in creativity and innovation. I think it will be both large scale and small. No matter what area your imagination trends, begin the process of taking action. As you do, your creativity may spark something new for you, your family, and, in some way, for humankind. Imagine what a marvel that would be?
Do you have an idea nagging you? Just begin by writing down one word. Reflect on it for a few moments, and then, maybe, another thought will form. If not and you cannot discard the original, make a promise to yourself to return regularly until something else develops.
Then, get ready and watch what happens!