During our tour of an aircraft carrier a few years back, a jet fighter pilot explained that planes need a 56-kilometer-per-hour wind to take off on such a short runway. To reach this steady breeze, the captain turns his ship into the wind. "Shouldn't the wind come from the plane's back?" I asked. The pilot answered, "No. The jets must fly into the wind. That's the only way to achieve lift."
Quite often over the course of our past decade+ of seeking to rediscover humanity at its best, it felt like we were flying into the wind. And whenever that happened, good karma kicked in and we achieved lift —or rather our spirits were lifted by unexpected kind words of support. Precisely that special kind of lift came our way recently from Marlene Burns, one of our long-time followers when she reached out to me recently with the following message:
Hey, Dennis… when I went to check out today's post, it defaulted to the BizCatalyst 360° website. It then corrected itself but I'd like to suggest that you do a promo for it. It is chocked full of such amazing articles (many of which I missed). I just bookmarked it 😉
Well, her words were just the nudge (or better yet, kick in the pants) needed for us to step back and do something we apparently don't do often enough –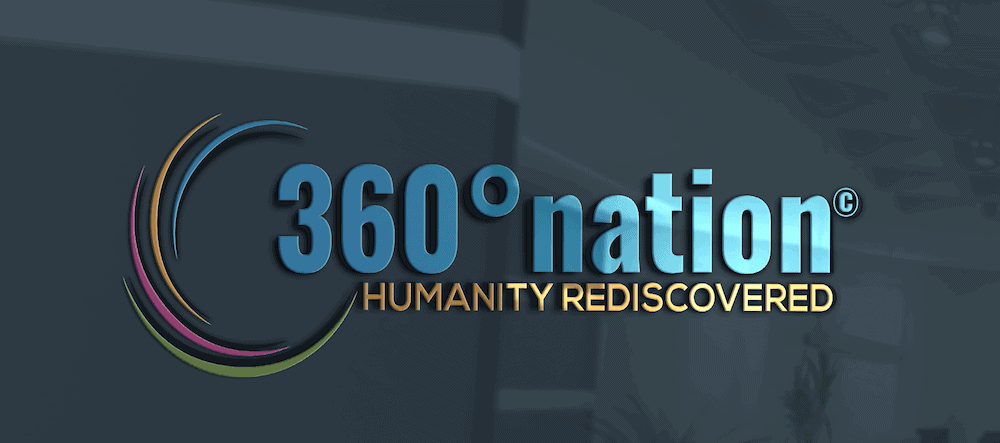 that is to amplify the visibility of all that's now tucked under the 360° Nation umbrella. I suppose we've been so focused for so long on looking forward in our quest to rediscover humanity that we rarely take a breather to look in the rear-view mirror to elevate all that's sprouted up along the way. And quite frankly, there are still people out there that think we're all about business (perhaps a function of our Site name), which hasn't been the case for many years, as illustrated by our tagline; LIFE | CULTURE | BIZ —REIMAGINED, with Life & Culture dominating our publishing these days.
A Walking Tour of 360° Nation
So here goes –call it our walking tour of things that you may simply have missed or perhaps things that might be of interest to you. Everything below can be discovered by visiting our Main Menus on any Page:
Home Sweet Home
Our Home Page —Showcasing the best writing on the planet & our special alliances worldwide.
Who Writes for Us?
*Simply click on their headshots to enjoy their entire published archives!
---
How Can You Keep Up With It All?
---
What About Our Social Media Communities?
Find Them All Here: @Communities —Connect & engage with us everywhere, including LinkedIn (30+ Groups with over 120K Members), a Facebook Group with 20K Members, Twitter, Instagram,  and more…
---
What About Our APPs?
---
What About 360° Nation?
@360° Nation —It all begins here because we're here "for good".
---
What About Our Special Channels?
---
What About our Virtual Events?
Our Friendship Bench —Friendship is what makes people move to the middle when there is plenty of room at both ends of the bench.
Salon 360° —The secret of change is to focus all of your energy not on fighting the old, but on building the new." Come build with us!
---
What About Our Awards?
---
Any 360° Nation Gear?
---
What if I Would Like to Become a Contributor?
---
Who Keeps Us On Our Toes?
---
What About Our Nonprofit Foundation?
---
What About Our Stats?
900+ Contributors
28,000 + Articles Published & a remarkable 40,000+ comments captured
2.5 Million+ Page Visits Annually
---
What About our Mascot?
BIZCAT is here and everywhere behind the scenes … As they say, "Dogs have owners, Cats have staff." … Now you know who runs the show on our end 🙂 #bizcat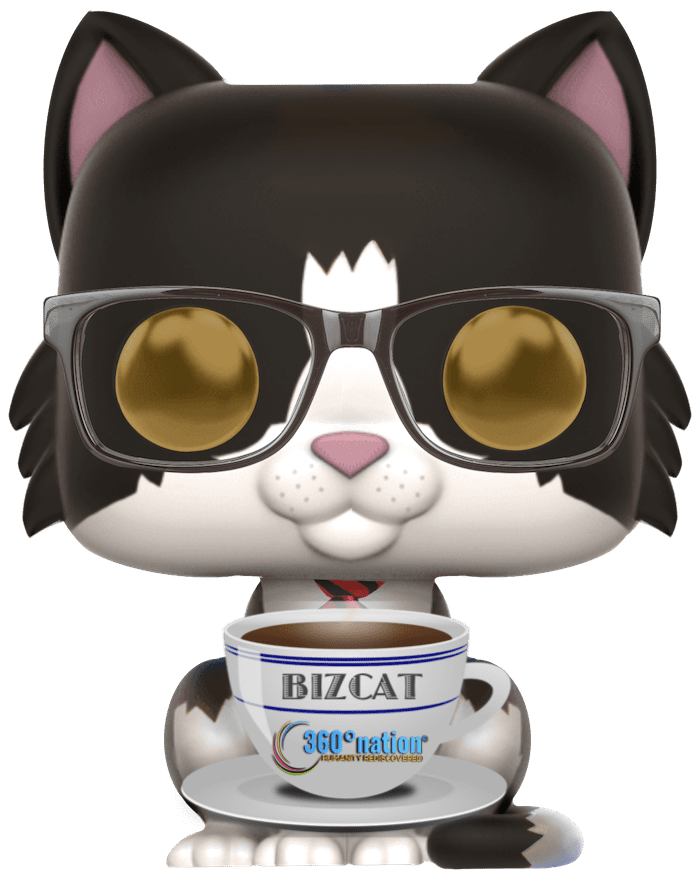 ---
What's Next?
Our biggest & boldest Event ever – just click on the image below to join us ⤵︎
---