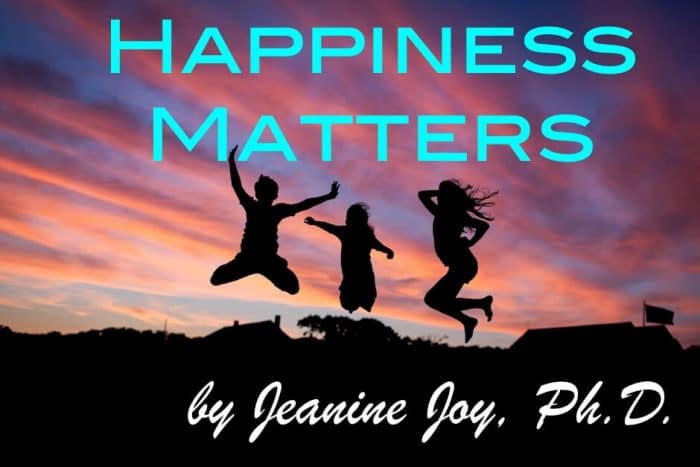 A quick view of entry level position descriptions reveals a systemic misunderstanding by businesses and human resource departments of the source of happiness. I think they're shooting themselves in the foot when they misuse the word happiness. At the very least, they reveal their lack of knowledge of the science of happiness.
Carrot Creative is seeking a Happiness Coordinator which is their new title for a front desk receptionist. Carrot Creative expects this temporary employee to exude happiness while managing the reception desk, greeting guests, and keeping the refrigerator stocked. If they are able to do this they might be offered a permanent position after 3 months. The job requires grace under pressure which a happy person is far more likely to be capable of achieving.
Carrot Creative may find someone who is happy taking a temporary position in the hopes of landing a permanent role managing package delivery, calendars of the meeting rooms and making guests feel welcome but they won't have the skills necessary to make their customers happy for more than brief periods of time.
The Funders Club is hiring a Customer Happiness Specialist to be a computer help desk representative. I understand that The Funders Club wants their customers to be satisfied with their services and the support they provide but they don't understand that Happiness is now a specific industry with a specific meaning. If they aren't teaching customer's skills-based happiness they aren't doing anything other than providing an excuse for customers to be happy for a few minutes, they aren't Customer Happiness Specialists. Real Happiness Professionals teach clients how to be happy more every day for the rest of their lives.
Would you call an employee an investment specialist if the employee merely encouraged customers to invest in a refrigerator to keep their food from spoiling as quickly? Would you call a grandma an infant care specialist? Some grandmas are great with babies and others will mix whiskey in their milk to get them to sleep.
Companies that use these misleading job titles don't understand that no one can make anyone else happy. We can be excuses for someone to feel happy because they choose to focus on us and at aspects of us that they like, but it is their choice to focus on our positive aspects that create the happiness.
The most a computer help desk representative can do is be pleasant and proficient at their job to provide a target rich environment that makes it easier for customers to think about things related to the experience that felt good than things that felt bad. A computer help desk representative can't do anything about someone who is generally miserable or who is chronically stressed and frustrated because they continually focus on the negative aspects of every situation—even when their issues are quickly resolved.
If they're congenial and lucky, they can make a connection with the caller through empathy and raise the customer's mood for a while. They do not provide tools the customer can use to feel happy again the next time they are reminded of the stress they're under or become frustrated the way a real Happiness Specialist is trained to do.
OneClick Ventures is seeking a Seasonal Part-Time Customer Happiness Representative to work in their Customer Happiness department. By "giving every customer an extraordinary experience" they could provide more opportunities for customers to find something to be happy about, again, an excuse to be happy for a few minutes. But I'm confused about "giving every customer an extraordinary experience" because if every customer gets one, isn't that the ordinary experience of your customers? Do they mean customized? What is this job? It appears to be someone who helps on-line customers order glasses.
OneClick, like many employers, seems to think employee happiness is achieved by providing perks such as "As part of the One Click team, you'll be entitled to a great list of benefits including (but not limited to) competitive compensation package, medical, dental, vision, disability, generous paid time off, charitable paid days, discounted product purchases, on-site fitness area, game room that includes ping pong, pool, foosball, television, and darts, and a fully stocked cereal bar and all the healthy snacks you can eat!" While some of these are great benefits, I especially like the charitable paid days, teaching employees skills-based happiness ensures higher levels of employee happiness regardless of what is on the 11 o'clock news. Ping-pong and healthy snacks can't do that.
America has a long history of mislabeling things with happiness. Happy Hour is an example of this. The truth is that happy people are far less likely to drink alcohol because alcohol makes you feel worse when you're happy and dulls your unhappiness. Happy people don't feel they need a drink. Happiness is a great way to prevent alcohol and drug abuse. When it feels good to be you there is no reason to use artificial ways to feel differently.
Newmind Group in Kalamazoo is looking for a Happiness Technician. Although it sounds like a great place to work, the responsibilities of the role include "delivering happiness via managing technology and client relationships" by building "relationships based on trust which results in happy, passionate, loyal customers and colleagues through listening to their needs and guiding them to the fullest use of the products" offered. If computer storage and technology solutions were the keys to happiness, I think Newmind could deliver.
These positions, all online today, demonstrate how pervasive the misunderstanding of the source of happiness is.
Happiness is not about what we experience, what we have, or who we are.
Happiness is the result of perceiving the world in ways that make us feel good.
How our brain processes information is largely the result of habits of thought we have developed throughout our life. Fortunately, habits of thought are not hard to change when you know how. They're nearly impossible to change when you don't.
Why do I care if businesses are adding to the already large drum beating the music that falsely proclaims someone outside ourselves can make us happy? Because most of the suffering in the world is caused by believing and acting as if this falsehood is the truth. Heartbreak, depression, suicide, crime, addictions and more are, at a minimum, amplified by this false belief and in many cases, directly caused by it.
These businesses know not what they do.
They're trying, in most cases, to make dead-end jobs with high demands sound appealing by cloaking them with a label that reflects something all humans want—happiness.
Newmind Group listed one of the requirements for the role as resilient. Resilience and happiness are both the result of beneficial habits of thought and the habits of thought that increase resilience all contribute to happiness and vice versa. I don't know how they test new hires for resilience or how they do so without disparate impact. I may give them a call because that is something I haven't been able to figure out how to do since the distribution of resilience in the general population reflects a disparate distribution. It seems safer to teach employees skills-based resilience instead of a hiring practice that, however well-intentioned, leads to disparate impacts.
CONTINUE TO NEXT PAGE BELOW