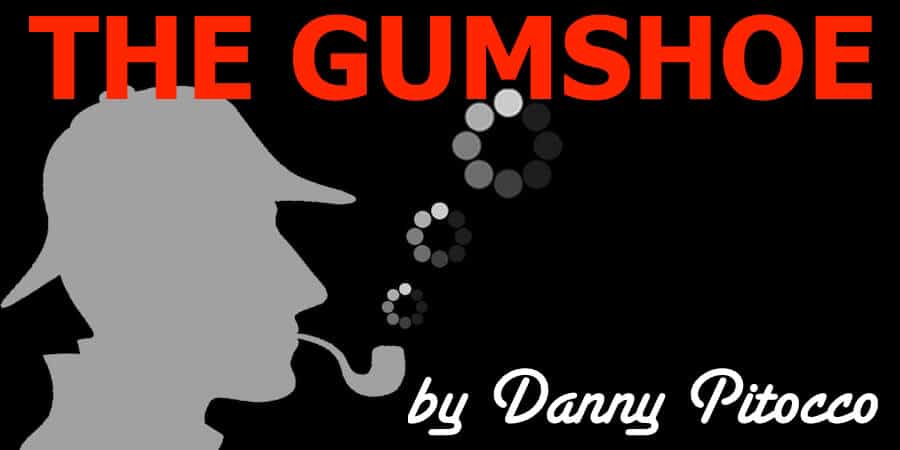 Maybe it is way past time in Gumshoe's perspective for us to all focus on what we cherish and what makes our lives worth living. Love, family, God,  health, home, financial security, work, retirement, friends, work, travel, hobbies, pets, dessert . . . The list is endless and short be!
The wisdom of Helen Keller rings true to one's heart when she exclaimed:
I cried because I had no shoes until I met a man who had no feet.
This Gumshoe tries to focus on my "daily joy" and my "sincere gratitude" for what I have rather than dwelling on what I don't have.  Joy in living! Happiness seems to be always fleeting and somewhat incomplete to some. Their heart's content seems to be never fully satisfied but always "wanting". Reminds me of Oliver Twist, "Please sir, I want more".
Gumshoe's time working the streets gave me up- close and all too-personal contact with folks in all states of unhappiness and heartbreak. They also wanted "more".  Name the poison (think of the seven deadly sins); these folks wanted "more" no matter whatever the cost since they went the wrong way to obtain it. This gumshoe was in too many sad instances, woefully unprepared to adequately address their "More" problem—just officially administer a temporary "bandaid fix" via a pair of cold metal handcuffs and a trip to the local jail. I knew that either myself or my fellow partners in blue would eventually venture again (via 911) back into their unhappy lives on their fruit search for "more". Tragically, (more often than not) the aftermath was a body bag being zippered-up by the coroner deputy.
"Move on folks, nothing to see here!"  No joy, life promises forfeited for sure.
I would think . . .
". . .   There but for the grace of God go I ", uttered by 16th century, John Bradford as he watched
a group of prisoners being led to their execution.  He lately wore a shirt of flames by the way.
Note:  Mr. Bradford probably paraphrased 1st Corinthians 15: 8-10 if you desire further Devine insight.
I guess dear readers you may take from Gumshoe's lens of experience that it is important to be truly thankful to have another day in order to reflect on the blessings you do possess and try to forget about the "more".  That in itself with be a blessing and a true joy in life!
Remember to love the ones who love you, and try to love who don't.