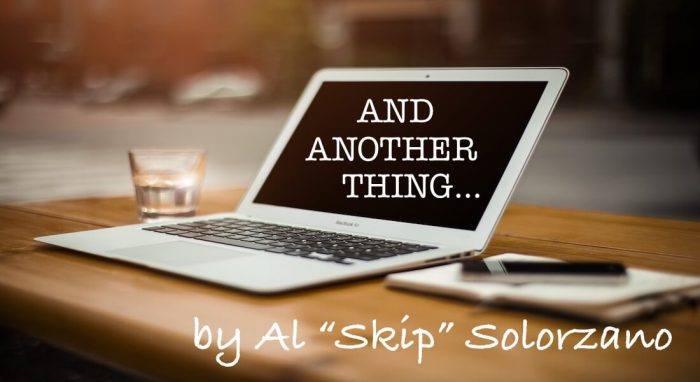 I struggled with hesitancy to write this article, however now that I'm living during the sunset of my career pursuits (not life); I'll assume the role of a mentor to speak to an aspect of leadership qualities that are often dismissed or ignored. As a young person, I was fortunate to receive my share as what we Latinos refer to in Espanol (Spanish) as consejos (advice). Not always embraced and for that matter understood, yet some consejos remained with me consciously or in the back of my mind throughout my life.
One of the consejos that always resonated was the advice which I'll paraphrase, the more you share the spotlight, the more you're empowered. Early during my roles in leadership, I found this to be so true, however why others don't assume this philosophy is likely due to the unpredictable period for validation. Of course, we live increasingly in a society demanding instantaneous acknowledgment, but sorry it just doesn't work like that.
I recall my unsuccessful attempts to advocate the concept in sharing with a fellow colleague, most responses distrusted the rate of returns to justify adherence. According to one friend he fully endorsed the essence of this sharing, however only after the spotlight shines on him first. I'm of the opinion these symptoms of insecurity remain constant and relevant today.
Do you notice that a majority of LinkedIn posts places emphasis on the individual (me, myself and I) rather than the organization they are supposed to represent? For me, this website assumes more a social medium status than promoting a professional format. There have been moments where I get confused if I'm surfing Facebook or Classmates.com.
Sports Marketing Mentality – Individual vs. the Team
Posting events highlighting the participation of the individual rather than whom they represent takes a page from sports marketing. Whatever the sporting event, its standard to see the promotion of a game featuring the photographs of the competing star players, rather than the team logos. If it was a boxing match I understand this format, but when it's game an individual player does not compete against the team. Following a basketball analogy, it's not LeBron James vs Steph Curry; it's the Lakers vs. Warriors. Now on LinkedIn postings, it's prominent how individuals showcase themselves at an event or conference and not the organization they're supposed to be representing, yet that's the reason they have the first-class ticket to the prom. Yet in bold lettering and glossy print these individuals are featured instead of what should be paramount, the organization (sometimes mentioned as in afterthought type format).
The Exclusivity of the Term Founder
I know so many that utilize the term of founder as a title. I am of opinion that title promotes exclusivity and not the representation of inclusive efforts. During my early days, I dealt with individuals that were "founders" of organizations I represented in leadership capacities. Typically "good people" just suffer from bouts of insecurity, reminding me of Toy Story where Andy writes his name under the shoes of his Woody and Buzz Lightyear dolls I doubt that Jeff Bezos (Amazon), Bill Gates, Paul Allen (Microsoft) or Steve Jobs, Steve Wozniak (Apple) listed "founder" on their business cards. I understand how some may be proud of their contributions and success, but my advice for these individuals forget the title and if you wish to proclaim your significance do so in your introduction. Trust me, people already know your contributions and respect your dedication. If your efforts are worthy; you've left your mark, it's likely more important to you anyway than anyone else.
Dime con Quien Andas and You're only as Strong as Your Weakest Link
I'm of the perspective things just have a way sounding much emotional in Spanish, I close adding the proverb "dime con quien and" that translates "Tell me who you go with and I'll tell you who you are." You're so much more empowered sharing the love and limelight with your fellow board members, benefactors, and staff. Taking a page from the book of Miss Manners always think of yourself exhibiting manners "opening the doors" for others to enter first. Be inclusive, it will build confidence and insecurities will diminish.
I'll likely be unfriended (oops Facebook) I mean encouraged lost connections, but it's all about the message, not the messenger. This life is a marathon, so be prepared to pass the baton and passed back to you to pass again.  Accept my consejo as a gift to your success and empowerment.
Skip