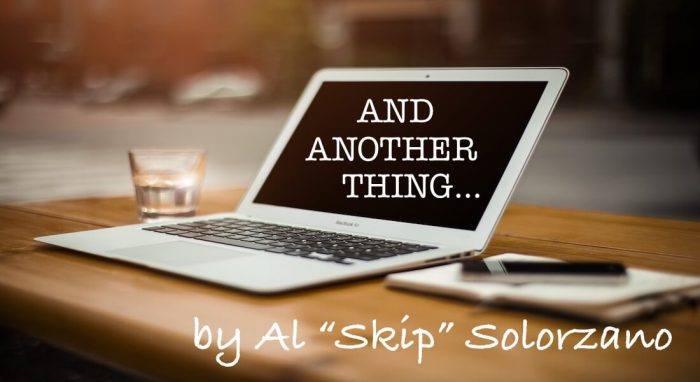 In a daydream state of mind, the other day I reflected on the transaction process of buying and paying. Now like many, seldom do I use cash to pay; primarily it'll be via debit card.  Yet the other day I handed the cashier a piece of green-shaded paper with a former elected official and the number 20 marked in various positions, front and back.  I found it amazing the cashier almost in a hypnotic state just followed instincts to provide change – Amazing!
As with anyone doing the same task every day, life can get monotonous. For the third time as I attempted to pay with cash, I was asked for my photo ID. I do understand it likely would be standard procedure if I was purchasing alcohol, but not for buying popcorn from the concessions at a movie theater.
Buying stuff sure has changed and I'm surprised how cashiers keep up with the whole process. I mean you can pay with your phone, a card and even asked if you'd like to request cash back.  A prehistoric of payment that one may occasionally witness is the writing of a check.
Prior to the debit card if one didn't have any cash writing a check was the way one paid bills or attempted to get cash. Before the ATM was introduced accessing cash was a challenge. The Almighty Bank followed such, restrictive schedules of Monday through Fridays, between the hours of 10:00 am to 3:00 pm; the exception Fridays in which hours were extended to 6:00 pm. I still recall the times due to overcrowding and at capacity; security guards would need to limit the number of customers entering a bank.
I recently visited a bank for change and it was such a ghost town. Now all supermarket chains feature a banking kiosk inside, so today you can pick up a head of lettuce and make a deposit at the same location. If we adhere to shopping trends I imagine we'll likely see a bank kiosk inside a Starbucks or following the current delivery boom for service, the Amazon, Grubhub or Uber drivers will be available to serve your banking needs. I do realize we have the ability to process deposits on-line or even a smartphone. Yet for many, it's the Flintstones living in the Jetsons' World (I just wondered that many will not identify with those cartoons).
It's a Miracle, No Grandma Direct Deposit.
In my younger days, I recall how my grandma would anxiously wait for her pension and social security checks to arrive in the mail. The 1st and 3rd of the month she'd be on the lookout for the postal carrier with her eye on the clock to make it to the bank on time. She passed away before direct deposit would become the norm, I know she'd be amazed and likely still have to visit the bank to access cash and request a money order to pay for her rent. I won't get started talking about money orders or wired transactions like Western Union.
And as a consumer, I admit to following silly routines. Whenever I pay for a meal with my debit card, in most instances I'll leave a tip in cash at the table. If required to pay at a cashier booth as I write zero on the tip section of the transaction slip I find myself with the tendency to advise the cashier I already left a tip at the table. Thank you, dear sir, you are now absolved from your sins.