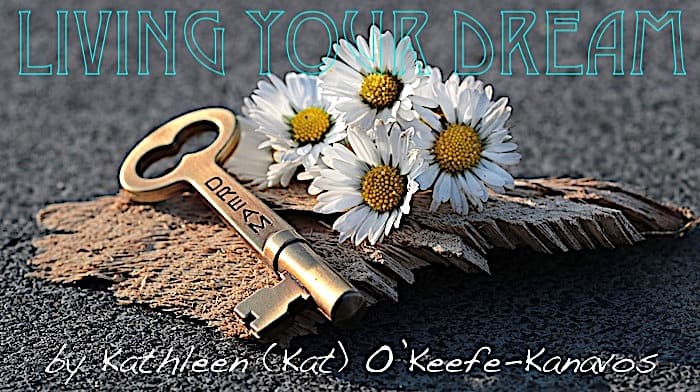 Part 3 Of 3
If the Power of the Divine is an important part of your daily life, should it also be an important part of your writing life? During a time when publically embracing God is politically incorrect and often hidden from sight, might you dare to be anti-PC by coming out of the dark with your Divine by sharing the love and wisdom in your writing bestowed by the Divine?
My guest writer this week is Kaye Bewley who shares Part 3 of her 3 Part literary thoughts in words on the power of divine influence in your writing life. You can read Part 2 HERE. Kaye Bewley is the founder of BewleyBooks, supporting writers to be confident in creating their message that changes the world while embracing their spirituality. She is a certified psychotherapist of the heart and mind and author of several fiction and non-fiction books.
---
Have you ever walked round the maze at King Henry VIII's Palace at Hampton Court near Kingston-upon-Thames in Surrey?  I frequently strolled the evergreen wonder.  To know that I took a path which Royalty had been some 400 years before was an incredible experience.   When you encounter a maze like that, you begin to understand its secrets.
Almost 200 years ago, the Tolpuddle Martyrs were a group of labourers in Dorset.  The problem they encountered was to have the audacity to ask their Masters to raise their wages.  What they got for their troubles was a pay cut and deportation to Australia for 'swearing an oath of secrecy'.  Their secret was to form the very first union of workers.   After they were deported, the whole country became outraged, banded together and converged on mass in London to demand the men be pardoned.  They succeeded.
Almost 100 years ago, Nicola Tesla knew secrets, too.  Secrets of the universal force.  He knew which way to turn on its path.  He even came so close to defining the divine with his concept that the law of attraction is founded upon energy or rather, vibration.
What have these three stories got to do with promoting your book?  Promoting your book is all about knowing where to turn, how to connect and how to spread the word. When you think of these ideas, your thoughts turn to advertising and content marketing (https://www.bizcatalyst360.com/how-can-content-marketing-help-your-business).  Stop, take a step back to consider the title of this series.
Have you ever wondered why there is such a disparity between Western and Eastern cultures?  In India, if a child says that they've seen an angel, they are praised and venerated as the wise one of the community.  Conversely, in the Western world, that child would be locked in a white padded cell with a psychiatrist's prescription for numbing their creative mind.
Why these contrasts?  Why the disbelief?  Why is it so hard to comprehend divine influence in our everyday lives?  Because we can't see it, hear it, smell it, taste it or touch it?  These are the five senses humanity experiences life with.  We use these to express the emotional content of our lives and to unearth new experiences.  This is how we connect.
Here is one marvelous way to discover your inner-voice.  Another example of how we are all connected is to consider the beginning of our universe.  The accepted theory is that the universe began with a spark, a Big Bang, and all matter came out of that.  Jesus often said that God is everywhere and nowhere.  Equally, when you listen to Tesla's messages, the metaphorical stories in the biggest selling book in history (The Bible) become clearer.  Once you begin to see the subtle signs and understand the metaphors of your dreams, you'll begin to understand the secrets of the universe.
The whole reason I set-up my own small publishing platform was out of a need to create my own Big Bang.  To promote change.  As we all do in life, I faced challenges.  More so, when I decided to write about them.  So, I set my own mission to clarify the maze that has to be waded through.  It was a way for me to tease inspiring ideas from writers' minds that persisted like Tesla's.  Minds that challenged the norm in face of seemingly insurmountable odds, like the Tolpuddle Martyr's.  My intent was to bring to the light, ideas we could all learn from.  To wake people up about the kaleidoscopic world of wonders we live within without being restricted by the blinkers held firmly in place by the official halls of the knowledge keepers.
Back in the early 1980s, I admit to being privileged to work for the very best of knowledge keepers – at the prestigious Universities of Oxford in England and Dundee in Scotland.  While also becoming an academic myself, in Nottingham no less.  My, were we a weird bunch!  Friendly enough, but so very focused on the topic in hand.  For this reason, I'm able to let you into a little secret about academia-land.  A lot of academics don't know how to boil a kettle or file a piece of paper.  Or so I thought.
One professor, I worked for, a Fellow of Oxford who researched criminology, had this bothersome habit of piling paper around his little broom cupboard of an office.  From floor to ceiling.  Those great towers of paper would give me the willies.  Particularly if he perchance, happened to open a window one fine breezy day in the City of Dreaming Spires.  The thing was, if you asked him to put a tea bag in a cup, he would scrunch those bushy brows in a fashion that said "My dear, your question perplexes me somewhat", yet if you asked him to give you his paper on An Exploratory Evaluation of Restorative Justice Schemes within Criminal Systems, he'd find it in a flash: fifth pile along the second wall, three quarters of the way up, paper 23, squeezed between the yellow sticky and the green tissue with the tea splodge on it.
Academics and publishers are much alike.  In that, they focus down onto a particular topic or one piece of evidence that they churn around and around like milk becoming butter.  They focus to the extent that the brave new world about them continues on without them ever noticing it has changed.  Much like avid e-readers as opposed to the sentient p-readers.
To promote a book an author needs to set aside time (at least three years) to getting the word out about their work.  What is needed is a build-up of connections.  Not just physical, but mental and emotional too.  You need to learn how to connect with your mind, heart, and gut.   It's no longer good enough to blast an advert on FaceBook or Twitter telling people "Hey, I've written a book – come buy it!"  One of the secrets of connecting with people on a personal basis is to connect with all the senses and bundle your assets.  Also, take time to praise others, just saying "Hi" is enough.
When you get the urge to write, where does it originate?  We often think the answer is 'out there'.  But remember the image of the blue ball and those ants seen from space in Chapter 1.  Recall, too, the range of the pantone skin colours.  Evoke, also, my explanation of the 40-year cycle of technological advancements.  Consider, too, the electromagnetic scale.  Or even think of energy as another tool to help balance you.  Collect and combine these ideas and begin to believe your mind to be a fractal within them.  Think of yourself as a part of the universal energy force that Tesla was close to proving.
If you doubt your ability to connect on this scale, think of the Tolpuddle Martyr's in 1833.  How were they able to galvanise a nation into action on their behalf?  They did not have the internet.  They did not have the transportation structure we have today.  They didn't have mobiles, fax machines or radios.  What they had was a vibration.  Their tale resonated with the people.  Their message touched hearts.  Those collective thoughts were powerful enough to get a nation to their feet, away from their busy working lives, to travel all the way down to London – by horse or on foot – in order to stand firm in their beliefs.
It's time for you now to pick-up on the subtle messages in your mind the ones that connect us all in this fabric, or essence, we call life and get to work on changing it for the better.
---
I wish to thank UK publisher Kaye Bewley for sharing this article with the BIZCATALYST 360° audience and family. Watch for Part 3 of this mini-series series on writing tip in the changing world of publishing. [message type="custom" width="100%" start_color="#F0F0F0 " end_color="#F0F0F0 " border="#BBBBBB" color="#333333″]
About the Guest Author:
KAYE Bewley is a Psychotherapist, Author, Presenter, and Publisher.  Her psychotherapy work focuses on helping writers individually and in groups through her workshops.  She inspires and encourages writers on how to get a handle on their emotions so they can publish and promote their work using emotional empathy and spiritual compassion.
Having worked her way through the maze of media, marketing, publishing and academia, environments, she has a unique inside track on the situation of the publishing industry.  Her own novels and screenplays have a tantalizing metaphorical message woven through them while her nonfiction work focusses on how to confidently navigate the emotional maze – to secure the best writing life you can imagine.  She set-up her own small-publishing platform to assist authors with an inspirational message.[/message] [su_spacer]