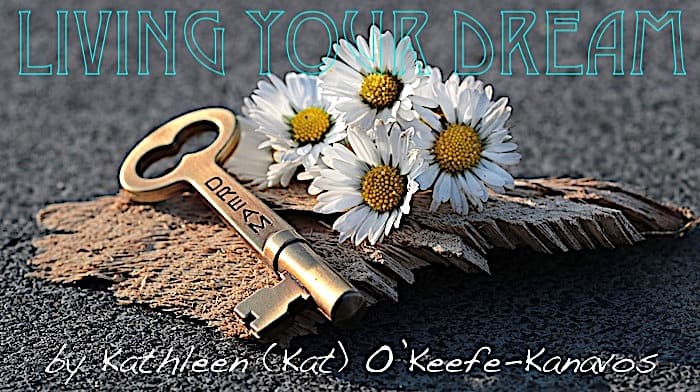 If the Power of the Divine is an important part of your daily life, should it also be an important part of your writing life? During a time when publicly embracing God is politically incorrect and often hidden from sight, might you dare to be anti-PC by coming out of the dark with your Divine by sharing the love and wisdom in your writing bestowed by the Divine?
My guest writer this week is Kaye Bewley who shares part 2 of her 3 part literary thoughts in words on the power of divine influence in your writing life. You can read Part 1 of this series HERE. Kaye Bewley is the founder of BewleyBooks, supporting writers to be confident in creating their message that changes the world while embracing their spirituality. She is a certified psychotherapist of the heart and mind and author of several fiction and non-fiction books.
---
Is There A Divine Influence In Your Writing? Part 2 of 3
If there was one thing I learned from my days spent ensconced within the hallowed halls of academia it was to, "Answer the damn question!"  I realised soon enough if you strayed from your original intent, you were outta there.  The same ethos is given to any author resolved to completing the path towards publishing success.
Admittedly, since the time I began skipping along my own road into print, the view of the publishing world has changed in dramatic fashion.  The changes have been so fast in coming it has been hard to keep up.  In fact, it was only when I watched Robert Zemeckis' and Bob Gale's Back to the Future 3, I realised a strange phenomenon taking place.   During the past 120 years, perhaps even before, history seems to have turned in 40-year cycles of time.
Think about it.  In the 1880s through to the 1920s, while people were either digging up the Dead Sea Scrolls in the desert or escaping religious persecution, they were risking all to travel dangerous roads in an effort to chase their dreams.  They crossed great unchartered plains by horse and wagon no less.  You can see this image vividly depicted in the following 40-year time-frame – watch an episode of Downton Abbey and then, immediately after, watch Tom Hanks in the film Apollo 13.  These were not the only 40 year periods in which people like my grandparents witnessed in absolute awe the myriad of changes about them.
The notion of miraculous changes hit me, like the apple that landed on Newton's head, when I was walking through a field with my dog on my 33rd birthday.  I slid open my Nokia mobile phone to answer a friend's call and screamed in wondrous awe:  "Hey! Star Trek is true!" 
As I reflected on the changes in my own lifetime, I wondered what could happen to beat those fantastic adjustments.  I thought it had all been done and there was nothing else to discover.  Heck, what did I know at that young age?  Since 1963 (my birth year) through to today, I have personally witnessed some magnificent shiny new objects humans have thought up, produced and packaged.  And, as the world and those objects sprouting forth from it, got smaller our personal worlds of connection grew ever larger.
Oh yes, I remember the times I typed 'The End' on my Amstrad 8265 PC, set its dot-matrix printer on its slow and steady path to scratchy-squeaky-printer-dom hell, addressed the large brown envelope and slipped it through the post box after planting a big fat good luck kiss on the endless row of tiny orange stamps.  Then, after several months of agonising wait (rather like sitting by the phone waiting for that new lover to call back), I would inevitably rip open an envelope that said (very politely), 'You've written a good story and we enjoyed reading it very much, but it's not for us at this time'.
To be fair, it's obvious why a publishing company won't spend money on a person who represents one of a million pantone colours on a chart or one in a billion fractals on the electromagnetic spectrum.  Why?  Because those individual pixels (people) are unable to guarantee the financial returns they need.  Apart from it taking a heck of a lot of skills from individuals to produce a book (editing, formatting, proofreading, ISBN registering, cover photo sourcing/designing, typesetting, proof sets… etc. etc.), there is also a hefty amount of money invested in the promotional trail too.  Contrary to what some folk might believe, these companies haven't got a bottomless pit of money and, thus, are reluctant to bankrupt the business.  The only reason big publishers are able to get an author's work into the broadsheets or Sunday magazines is simply because they own them.
Smaller publishing platforms, like the one I operate, give the author an opportunity to get into print in a different way.  After the book has been produced and published, it's really down to the author to promote their material.  The reason why is, a small publishing platform simply doesn't have the big budget or wider connections.
However, the benefits of a smaller platform are that they can negotiate a share of the royalties earned from the sales and sometimes are able to give the author the lion share of the profits – after all their expenses have been recouped of course.  Also, there is a personal, one-on-one touch as well as the opportunity to get involved in more meaningful ventures that aim to jointly promote the book.  These can be projects such as online teaching packages for non-fiction which a larger publisher might not wish to be distracted by.
Currently, publishers attempt a myriad of avenues to get an author's work into a reader's mind.  There are not only physical (p-book) paperbacks and hardbacks on the shelves of brick and mortar stores and libraries, but electronic (e-books) digital books available on the web cloud too.  Books you can read on just about any device that has been invented with a screen on it.  And, just as boomingly large as those publishing houses portend to be, those electronic platforms can offer a labyrinth of options for the writer to dabble in at will.
However, there's been an uneasy buzz floating about that e-books are beginning to lose their appeal.  Their up and coming status of leading the publishing world into the new age is on the wane.  With my psychotherapist hat on, I can reveal to you one of the possible reasons why that is.  E-books are really for the reader who simply loves to read and read a lot of different books all the time.  Rather like an academic, who focuses down on one subject to the exclusion of all else, they get involved in the content, rather than the other activities linked with the act of reading a book.
The fact remains that we are human beings.  A pantone colour on a pallet or, if you like, a fractal of the divine.  This notion cannot be neglected and, in that role, we are here to feel and to experience the kaleidoscope of emotions orbiting within us.  As sentient, or sensual, beings we need to interact personally with the world about us.  That means using all our senses.  From that point of view, the physical presence of a book in the hand is always going to be worth more than two on a Kindle.  There's something about the visual aesthetics, the delicate scent of the paper, the feel of the binding and the crisp pages as we turn them that cannot fail to connect with the human spirit.
There have been so many dramatic changes in the publishing world since I began my journey on its path a mere 30 years ago.  It's been transforming so fast it's hard to keep up.  Granted, the submission and acceptance process has remained strikingly similar to the way it has always been yet, writers now have the ball firmly in their court with a vast amount of publishing options to take up or drop as wished.
This brand spanking new way of publishing is refreshingly different and amazingly simple to get into.  However, the biggest challenge now presented to the writer is: how to rise above the noise of the million and one other writers who are able to do the same – which is the subject of the next article.
---
I wish to thank UK publisher Kaye Bewley for sharing this article with the BIZCATALYST 360° audience and family. Watch for Part 3 of this mini-series series on writing tip in the changing world of publishing. [message type="custom" width="100%" start_color="#F0F0F0 " end_color="#F0F0F0 " border="#BBBBBB" color="#333333″]
About the Guest Author:
KAYE Bewley is a Psychotherapist, Author, Presenter, and Publisher.  Her psychotherapy work focuses on helping writers individually and in groups through her workshops.  She inspires and encourages writers on how to get a handle on their emotions so they can publish and promote their work using emotional empathy and spiritual compassion.
Having worked her way through the maze of media, marketing, publishing and academia, environments, she has a unique inside track on the situation of the publishing industry.  Her own novels and screenplays have a tantalizing metaphorical message woven through them while her nonfiction work focusses on how to confidently navigate the emotional maze – to secure the best writing life you can imagine.  She set-up her own small-publishing platform to assist authors with an inspirational message.[/message] [su_spacer]