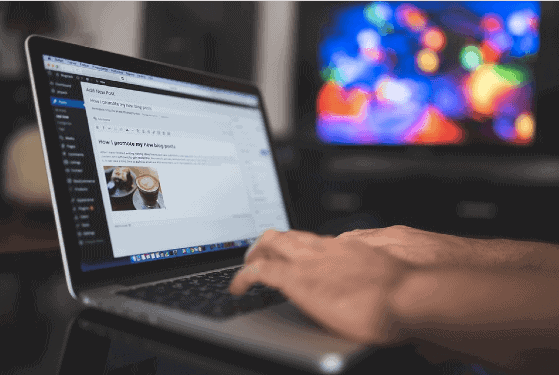 People blog for different reasons. Some simply want to share their art, writing, opinions, pictures or advice with the world. It's a labor of love.
Others start a blog to make money. Maybe it's part of their content marketing strategy, or maybe it's a PR thing. Regardless of why you started your blog, at some point, it's time to ask whether or not you can turn it into a real profit stream, either as a side hustle or as part of your business.
If you have a minimal email list and some decent traffic, here're a few questions to see if you can turn your blog into an asset.
Do You Have Enough Traffic to Sell an Online Course?
One of the best things about the digital world is its scalability. Forget the notion that you don't have enough traffic to sell thousands of online courses. Instead, think how you could create one amazing course and launch it multiple times. In fact, Lemonstand calls videos and online courses "the most profitable digital products to sell online".
Kajabi, an all-in-one online course sales platform, shares how Tiffany Bymaster creator of Lights Camera Branding has profited from the same course three times:
Tiffany has gone through 3 highly successful launches, making over $80,000 in the process. What's amazing is that all of the income she's made through these launches were from the same course!"
With the right angle, you could create one master course and launch it to new subscribers over a period of time. Tiffany actually has a waiting list for her next wave of students to build excitement and grow anticipation. And platforms like Kajabi are tailored with simplicity in mind so you can keep sending new consumers into your sales funnel. Don't think about your course as a one-time event but an ongoing profit stream.
Do You Have Space to Offer Sponsored Posts and Advertising Opportunities?
Marketing is the lifeblood of every business. It's an ever-changing game of trying to reach the right people at the right time. And some will pay you to help them reach those people.
You have a few different choices when it comes to sponsored content. You can offer to let a business or fellow blogger pay you to post their content. The content should be in your niche or something that's niche adjacent. And it must adhere to whatever publication standards you set.
You can also offer advertising space on certain pages or on your blog's sidebar. Jenny Lawson, a.k.a. The Bloggess, is a popular blogger who is very open about her mental health struggles. Her blog is a weird blend of gallows humor that has built a strong community for readers facing personal challenges. Jenny offers an advertising opportunity with text ads starting at $100 a month and the list of advertisers is currently over 30. All of her advertisers are like-minded bloggers and online businesses that cater to the same community that Jenny does.
Maybe you won't make an extra $3000 a month, but you'll never know unless you start offering ads or sponsored posts.
Are There Select Products You Could Promote and Earn a Commission?
Notice I said the work "select". I didn't say start throwing a ton of affiliate products at your loyal readers.
Some businesses offer affiliate options to help them increase sales. "Affiliates" market the product to their followers (in a wide variety of ways including landing pages, banners, and email marketing) and make a percentage of the sale.
Natalie Sisson, from The Suitcase Entrepreneur, writes about building a business while traveling the world. Her followers are interested in learning about how she created a "freedom" business. In a recent email, Natalie promoted a webinar by Darrell from ConvertKit. I have no idea of the profit sharing plan they had, but it's a good example of how to share affiliate products with your email list:
"Darrell is from ConvertKit, my email service provider of choice that I switched over to in November and am just loving.
My open rates have improved dramatically and the ease of use of this cool tool (that I'm typing this email in right now) is continuing to impress me.
ConvertKit is geared toward bloggers and entrepreneurs who are serious about making money online. But they want to take it further and educate entrepreneurs like us to really understand how to up our email marketing game.
Darrell is one of the best teachers I know and has an incredible ability to break down advanced strategies into actionable steps.
He'll show you how to Get 1,000 Email Subscribers in the Next 30 Days or Less"
Notice that she explained why she likes ConverKit and what it could do for her readers. If Natalie tried to get her loyal readers to buy junk products, she would lose credibility and probably a lot of readers. That's why it's essential to only promote products that you actually like and use yourself in a real and organic way. You never want to sound like a cheap salesman trying to make a buck.
Every Business Needs Multiple Profit Streams
I'm not saying that monetizing your blog will make your rich. Rather, it's a resource that you own that can be profitable with the right strategy.
If you have a blog that's just sitting on the sidelines, maybe it's time to consider ways to turn it into a profit stream. And you don't know how profitable it may be until you try.