I've been thinking . . .
The word 'depend' is heavy. You know. Like the times when someone says, "I depend on you." It can be a burden to know someone is relying on you to be there, to show up, to be supportive, and to come alongside to help. Heavy!
The word 'depend' is inspiring. You know. Like the times when someone says, "I depend on you." When others see you as reliable, trusted, valued, and capable it's motivating and encouraging. Inspiring!
If we look up depend in the dictionary, it won't tell us how to feel. But depend has feelings.
In that tiny 6-letter word is a heaviness that implies there will be failure if we aren't there. But in that same word is confidence that inspires us to show up.
The truth is we are all called upon to be the one who shows up to help, to support, to encourage, to inspire. Be dependable.
Someone depends on you.
You depend on someone.
Anyway … that's what I was thinking.
This is a 5-minute Friday article. The word for this week is DEPEND and I wrote for 5 minutes, no edits, not over thinking – just shoot from the hip prose. Are you a writer? Join the 5-Minute Friday group to grow some friendships and gain support even before you need it.
---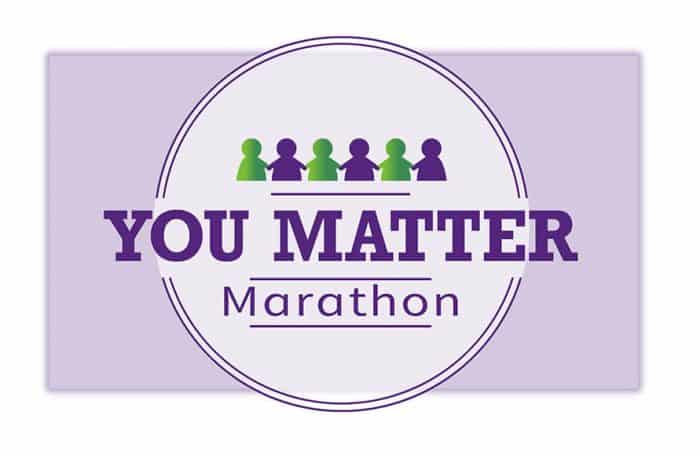 Have you heard about the You Matter Marathon (No running required)? This is your opportunity to encourage, support, and spread kindness around the globe just by handing out a business sized card with two words on it.  You can order a set of 30 cards which will be mailed to you free of charge.  Please enjoy this short video.  Learn more HERE.
---