A Book Chapter Review – Leadership Behaviours
Leading people plays a pivotal role for all enterprises. Various theories have been presented to portray the concept of leadership. As history progressed, several shifts occurred in the studies of leadership. For example, trait theory highlights that a leader is significantly different from other employees, and portrays various traits in a leader. However, there exist some mismatches between today's leadership conditions and those traits which have already been determined for leaders. Similarly, researchers recommend that new requirements are continuously required for leadership today, and these traits may have different effects on followers depending on the situation. In addition, it can be argued that these personality traits could not have a linear impact on the outcomes of leadership. Due to these limitations, trait theory could not have manifested itself as applicable to implementation at the organisational level or even globally.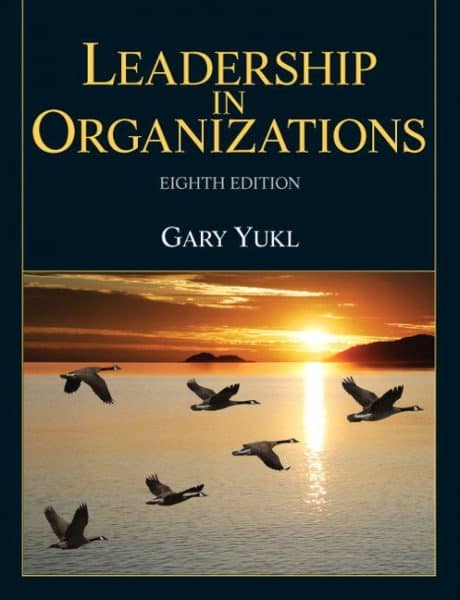 These paradoxes could have been the impetus for a change in the foci of leadership studies, and encouraged researchers to instead embark on empirical studies to identify leader behaviours. In doing this, Stogdill and Coons (1957) and Likert (1961) investigated the behaviours of leaders at the universities of Ohio and Michigan, and classified leadership styles, which are rated in two aspects of task and people. These studies aimed to portray the best leadership style that is manifested in aspects of both task and people, and also illustrate the behaviours of effective versus ineffective leaders. To place this evolution and review behavioural theory of leadership, the book chapter developed by Yukl seeks to critically examine Ohio and Michigan studies to develop a better understanding of the concept and evolution of leadership. In simple terms the content of this chapter critiques behavioural theory for applying the fundamental assumption of factor analysis, which searches high association among variables in terms of a similar category. Here the author argues this basic assumption could be effective for leaders when they only need to use one alternative among a category of various behaviours.
The chapter adopted in-depth analysis of the methodological limitations of Stogdill and Coons' (1957) research. This chapter also discusses that LBDQ suffers from ambiguity which could be interpreted in reference to various respondents. The author argues that this study is also prone to a response bias that is reflected in respondents' tendency whether they like their leader or not. In addition, the author critiqued Stogdill and Coons' (1957) failure to account for various possible interpretations that may arise about the correlation resulting from questionnaires, and therefore reprehended the method as determining causality in this study. Based on this view, the book chapter provides a credible suggestion that "the best way to determine causality is to conduct an experiment in which leader behaviour is manipulated by the researcher" (p.57). For this reason, the author argues that the Ohio State Studies failed to identify effective behaviours for leaders, and cannot be used to develop a theory that can be globally applicable to organisations.
The chapter has also challenged the methodology used in the Michigan studies. Herein, some of the interesting highlights of the text include: firstly, Likert (1961) suggests that employees can understand what behaviours are important and appropriate to leading effectively. But the study does not recognise the problems that may arise from the tendency of respondents to remember and highlight some of the leadership behaviours which are more consistent to their stereotypes. Furthermore, these behaviours are associated with the requirements of a job and its appropriate leadership, and often fail to identify a comprehensive set of behaviours which could be comparable with other kinds of leadership. In this view, the concluding section provides a credible argument and says that the Michigan University Studies, together with the Ohio State Studies suffer from methodological limitations, and behavioural theory cannot generally determine a relationship between leaders' behaviours and the degree of leadership effectiveness. The author argues that it is essential for subsequent studies to adopt new approaches to trace those roles that situational factors could play in the effectiveness of leadership.
The author also claims that the book chapter is useful to understand the limitations of leadership behaviour approach. Overall, it seems reasonable to say that the author has done a great job in analysing these limitations, and provides a huge contribution to the existing literature of leadership. With respect to the vital importance of human resources in effective leadership, the author sheds light on leadership as a dynamic process that can be only measured by evaluating a wide range of variables rather than being measured by analysing a single dataset collected by questionnaire. Furthermore, the author's claim that the book would be of interest to both academics and practitioners in management and industrial-organisational psychology may not be applicable for this chapter; it does not include practical examples by which the ineffectiveness of behaviour approach on leadership can be justified. Undoubtedly, however, this book chapter provides new theoretical insights and extends the literature in this area.