R.I.P. Officer Steve Perez, Houston P.D.
[message type="custom" width="100%" start_color="#F0F0F0 " end_color="#F0F0F0 " border="#BBBBBB" color="#333333″]The mission of the Houston Police Department is to enhance the quality of life in the City of Houston by working cooperatively with the public and within the framework of the U.S. Constitution to enforce the laws, preserve the peace, reduce fear and provide for a safe environment.[/message]
We all are aware of the many officers that have given their lives, been killed in the line of duty, ambushed, etc., since the beginning of 2017.  Officer Steve Perez is now added to the ongoing list.  He was driving into work on Monday, August 28th at 4.am. to make it to his station of work, but never arrived.
His body was discovered in the flooded waters in Houston, due to Hurricane Harvey's unleashing of an enormous amount of water, a flooding unseen or expected upon the onset of this storm, some say in 800 years.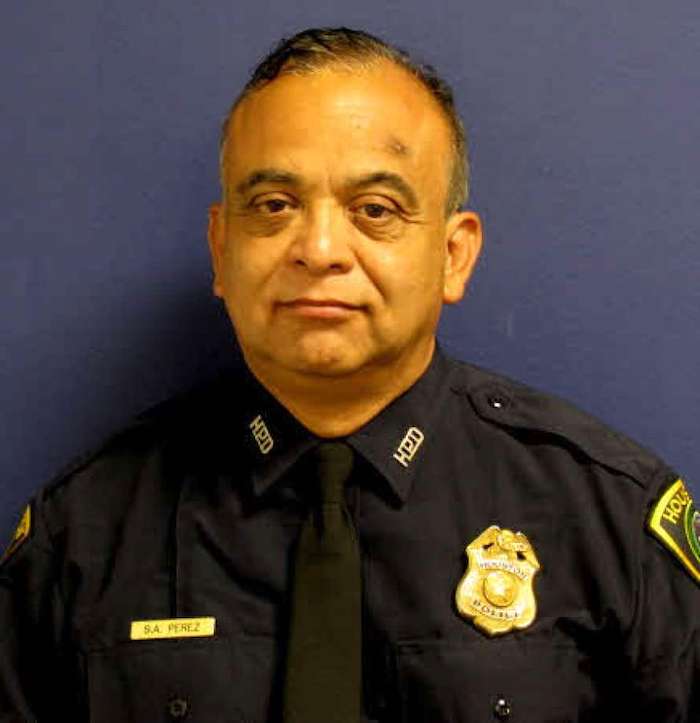 Sergeant Steve Perez, 60 years old, whose career spanned 34 years and just two days before his 61st birthday, God called him home.
Officer Perez drove into the night to try to make it to his work station, a total of 2 ½ hours before calling in and letting his supervisor know that he was not able to find a clear path to make it in.  When Officer Perez did not report for duty, calls to his wife were made to inquire, only to find out that she had not heard from him since leaving Monday morning for work at 4 a.m.
It was not until late Tuesday after fellow officers narrowed his path of travel down that they came across his body, still in his car, likely submerged in nearly 15 feet of water. Because of the time of night and treacherous water, his body would not be retrieved until late Tuesday.
Sgt. Perez did not lose his life in vain.  No one can control Mother Nature, and every police officer that puts on their uniform each and every day to go and serve the public, in good times and bad times, should be commended, but so often they are not.
There were so many times when my fellow officers and myself would put on our uniforms, not knowing if we would return at the end of the shift, did so without hesitation. I don't know if my children, now adults would remember how often I kissed them goodbye before heading off to my shift, wanting to make the place we live in a better place for them, just asking God to bring me home safe for them.
To Sergeant Steve Perez's family, I will remember him in prayer as I do so many officers added to the list each time an officer loses his or her life.  May God be with all of Houston at this time.