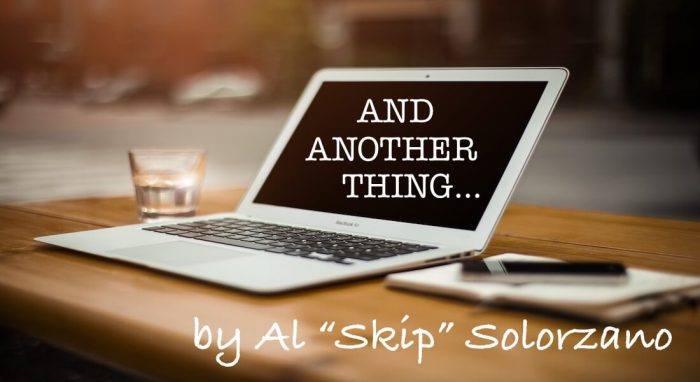 It's back to discussing service today. If you've read any of my articles on the subject of quality management, my observation and assessment of service delivery are always in a high alert mode.
A Perfect World
As I began writing a draft of this article, one of my notes mentioned how it seems so typical to hear the word "perfect" as a response during transactions these days. The word "perfect" is a response so commonly used by the new generation of cashiers and phone reps.  Whether it's in-person or on the phone "perfect" has apparently become the new synonym for "okay," "yes," or "continue." So yesterday not once, now twice, but three times (Starbucks, movie theater and requesting appliance service) I was advised how "perfect" my name, order and address were. Now, of course, I do enjoy a compliment, but scheduling a service technician to check my AC is not perfection.
Listen While You Work
I still find listening qualities to be lacking or in need of emphasis in business. Due to an operational issue with my mini refrigerator, I contacted the manufacturer and was advised to return the unit it to the store for an exchange. I had purchased the unit three months prior at a local Lowe's and with receipt in hand and appliance in a cart, I waited my turn at the service desk to proceed.
I informed the clerk my interest to exchange the unit. The first response I received was that if it was past 30 days of purchase they could not offer a cash refund. Again, I repeated my intent was to only exchange the unit and I was not seeking a refund. The clerk (who turned out to be a supervisor) told me "hold on." After 5 minutes conferring with a manager, she returned and stated all she could do was exchange the unit – Huh? I would have expected commentary, such as sorry for the inconvenience and thank you for personally coming into the store with the appliance, but not a response to a question I never posed – I guess next time I consider buying an appliance, Lowe's likely will not get my business. I also wondered how this person became a manager and more importantly, what type of service modeling they are exhibiting to their staff.
Surveys, Surveys, Get Your Red Hot Survey
It seems everywhere I shop or whomever I speak to on the phone I'm asked to complete some sort of an evaluation survey (as I anticipated after my recent experience at Lowe's, I was not asked to rate my experience or received an e-mail follow-up). It seems every retailer is requesting customers to complete a survey with a random chance to win some ridiculous incentive or shopping spree. Since my career interests revolve around the service experience, whether if exceptional or disappointing I do complete the process. Unfortunately, I have yet to win a prize although I once received 2 free tacos from Jack in the Box.
Please Be Honest and Mark 10
Generally, typical phone or online evaluation surveys offer a rating score from either 1 through 5 or 1 through 10 with the higher number representing a customer's overall level of satisfaction towards performance and/or service experience. The problem I notice it seems as these surveys are internally programmed with an alert mode if a 5 or 10 scores are not reached. So what's wrong with a 4 or 8? In school, a grade of "10" for a test means – perfection (that is unless there are more than ten questions). 
The service department of my Honda dealership places emphasis with customers to please score the survey questions rated 1 through 10, with 10s. If less than a score of 10 their corporate offices will ding them. My first thought was why I am being asked to score from 1 through 10. I am from the school that to grade a "10", I would have experienced something spectacular or extraordinary. For me, a score of 7 through 9 all represent satisfactory grades of my experience. The circumstances that I'd rate an oil change appointment a "10" are unimaginable; perhaps a different scoring system is in order.
Fail or Pass, Satisfied or Dissatisfied, and Comment Sections might all be more appropriate alternatives for rating customer evaluations. I am of opinion it's just not appropriate for employees to ask for honest customer opinion and then strongly encourage customers how they should rate their experience.
Tips for Success and Beyond…
Listen to your employee's customer interactions;
Offer Recommendations to employees what might be more appropriate language to employ when engaging customers – it's all about that first impression;
Establish and Maintain levels of communication standards; it's so common to hear managers/supervisors/leads advise employees to "just treat customers like you wish to be treated." What the heck does that mean?
Listen to Customers so remember customers have options and typically brand loyal;
Embrace Genuine Feedback as it may offer invaluable insight for employee improvement and acknowledgment;
Remember once you have a customer engaged your chances to maintain that individual for repeat business is highly probable. Once disengaged, the likelihood to regain that individual as a customer again is highly unlikely – just too much competition in the market.
Continued success in all your present and of course, future endeavors.