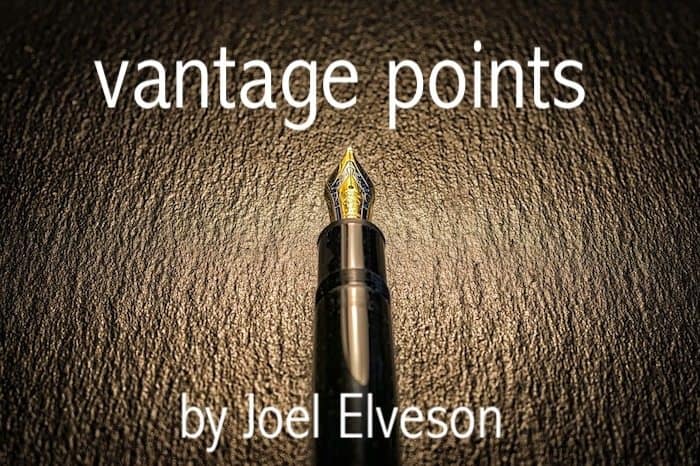 Here I sit in my little corner of the room. Here I sit as a spec of dust dwarfed by everything that is above me. In my little corner is where my big dreams with low expectations come and go as life whirls and swirls around me. It is okay as you pass on by me without taking note that I am there. For I am just one just one and one is all I am. In my little corner, I can be what I expect to be but maybe not.
The wind that blows into my little corner does not come from the north, south, east or west. The mighty wind blows from within me. But I never breathe it in or exhale it out. There are no windows in my little corner but I can see all the world as it is all there in front of me just as I would want it to be. As a piece of a feather-like gray dust ball, I roll right past you sometimes stopping at your feet. You may deftly sweep me away with your feet but in my little corner, I will remain.
You see I had this plan. I would be an ordinary man living alone but not all by myself while safely secluded in my little corner. People would come into my life some of whom would reach into the depths of my soul or the caverns of my mind. Some would forever stay while others would leave never to come back or come back at a later time when nothing was the same.
Save my love through loneliness – save my love through sorrow. I give you my only-ness – give me your tomorrow.

–If I Were A Carpenter, Tim Hardin
I remove my guitar from its cracked black leather case that sits in a corner of my little corner and gingerly lay it down at the feet of my lap. My fingers nimbly maneuver around the chords that make up the song that I am singing. Perhaps I can pretend to possesses his lyrical mastery of Bob Dylan or the not so subtle call to protest ala, Phil Ochs. Nonetheless, it all boils down to words that I am singing that I hope will resonate around my corner and into your inner selves. A voice that cracks from the pain of being all alone when nobody seems to want me in their lives even though I may elect to be in nobody's life after all.
Perhaps better to move my white spangled feeding chair that was my launching pad for the baby food I could not eat to a place in a little corner that would be a suitable place for me. The rubber mats would no longer adhere to the steps on the ladder stored underneath the chair. There would be nowhere to climb despite longingly looking around this cubicle called a room that was laid out for me.
Self-crowned ordinary people such as myself fly around millions of miles in their little corner barely moving an inch. Before you can land you must first take off.  A bushy-tailed squirrel looks at me through the unfrosted window panes to proclaim his innocence of no crime he has committed. He points to himself with righteous indignation before darting up the tree where he will disappear from view. He and I share the feeling of needing to go away so as to hide from the world. Let no finger extend from a hand to feed me my daily allotment of facts, figures, and journeys with no end that never began.
It has been said no man is an island but in my little corner wherever it may be I am an island that is very much my island that I share with nobody or everybody depending on the day. Come what may it always seemed to be this as is the way it has to be. My door is always wide open or slammed shut with no room for anything in between. That's how life is when my little corner is the best place I will ever be. He or she may stop in to say a quick hello but I never allow any real degree of closeness as that opens up an opportunity for the pain that I would rather do without.
But now it's just another show. You leave 'em laughing when you go. And if you care, don't let them know. Don't give yourself away.

–Both Sides Now, Joni Mitchell.
The sustenance  I need is not limited to food or drink or a meager living of sorts. What I need to be sustained is perhaps a tweet from a bird gazing at me in curiosity. I need to be bound by the unrelenting hope that there is still goodness and everlasting love in this world. Love has to be allowed into you. There is no place that love can go that you cannot follow along but inevitably you will cause love to trail behind hoping to find you. In my little corner love is distinctly and unequivocally love. Love conquers the doubt that misconceptions feed upon. Could love unlock what has been dormant within me for so long?  This love is echoing deed inside the magnificently constructed seashell that I can hear as I cradle it around my not fully functioning ear.
My rage at a world so full of rage stroked by the fires of hate reverberates around every corner in my little corner. Rage only rests when gentle brooks flow with that special rhythmic sound that makes it impossible not to notice schools of goldfish swimming side by side in perfect unanimity with each other unbiased against the other sea creatures who have joined forces to efficiently exist. Each fish of their own born out of each other are distinctly different but nonetheless the same. I have transfixed my eyes on them as I take my yearning to be with them or have them be with me in that little gigantic space where nothing exists without it being supposed to exist according to the rules, regulations and self-fulfilling prophecies I have set down as being so.
We each live in our own little corner that's is self-containing that we can break free from to create or eliminate the limitations we subconsciously manufactured. It's okay to place yourself in a corner if the need arises but we need to know what we fear most that now has us hunkered down will not go away until we make it go away. Seclusion from the world will not insulate us from it hard as we may try. Our world has been invaded by those who provide violence that buckles our knees to the point our bodies spasm into a useless lifeless form but living human being nonetheless.
I must now spin this article onto a different axis. This week saw more innocent people gunned down for no reason any of us could validate. A police officer was shot leaving behind a wife and three children whose figure will never again cross over their doorsteps. One incident took place at a hospital in Chicago while the other right near a sporting venue in or near Denver, Colorado.  Since when is firing at will an acceptable practice at a hospital?  How is it acceptable that a place for healing is now a safe haven for death? How is acceptable that an arena built for entertainment is now the headquarters for death squads?  The emperors of elimination must be stopped NOW via any and all legal methods. Death cannot come at the hands who have a gun license which is misconstrued to be a license to kill!  STOP THE KILLING NOW!
My creative backbone has been supported by a few very special friends I have made through my association and participation in BizCatalyst 360° whose founder, Dennis Pitocco is an inspiration as well as a driving force behind all of our efforts. My sincere but certainly not small measure of gratitude goes out to Dennis Pitocco, Larry Tyler, Sandy Chernoff, Bharat Mathur, Len Bernat, Suzana Matkovic, Raissa Urdiales, Lynne Cogan, Linda Forrester, Martin Hirsch, Nik Davis, and Andre van Heerden, and Ken Vincent. If I left anybody off the list whose life even for a brief moment became intertwined with mine please accept my apology as I would never want anybody to feel slighted or hurt!