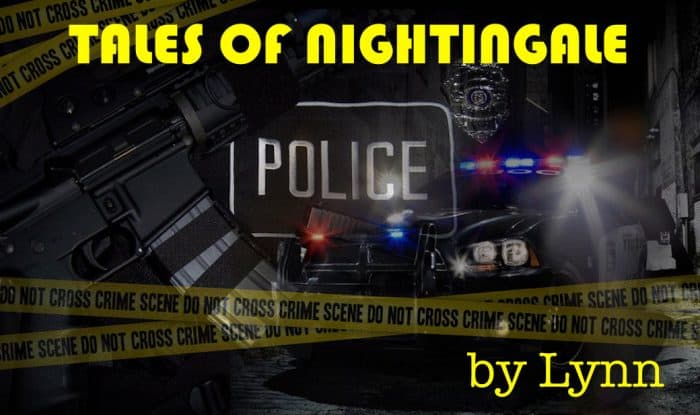 [su_dropcap style="flat"]S[/su_dropcap]PEAKING OUT for Ashley Guindon (of Virginia), the female police officer who was shot to death on her first day as a police officer after training, in today's news.
I have to pray that this message will be received with awe, and not prejudice because that is not the case. The suspect was dealing with his own issues, domestic violence. It didn't matter who the suspect was, what matters is that a police officer, starting out on her career of serving the public is over in a blink of an eye.
One night after I was ending my shift, being only in the field a few weeks, I was headed into the station to end my shift. While waiting for the light to change, a car breezed past me and blew the light at the intersection.
I looked over to the driver in the car next to me, and it was as if to say; well? What are you going to do… so I threw on my rotators, (emergency lights) on and went in pursuit. Making a U-turn and heading up onto the freeway overpass, the car stopped just short of the on ramp. I slowed and put my spotlight on to their rear view mirror as I was trained by my exceptional FTO, we will call him "D"; the car came to a stop.
As I watched those in front of me, I noticed the driver fidgeting and bending forward, I exited my vehicle and something told me in a clear voice, "don't' go up there". I decided to call for back up and waited.
When my back up came, (as we were usually one man unites), unless you had a ride a long or partner assigned, I was alone.
I told the backup what I had observed, and we went through the routine of having the occupants exit the vehicle, When all was said and done and we were on our way back to the station, both in custody, I spoke to the passenger, at the station, asking, what the heck? What was going on with you two? I arrested the driver for driving under the influence, possession of a hand gun, and the passenger, also under the influence, but at lest he was able to articulate the following:
"My friend; just returned from six months at sea, a naval officer. He was looking forward go his homecoming with his wife, but found her in a compromised position with another man, hoping to surprise her, and yes he did! Not fair to him who served our country, so wrong….
He walked out, called his friend (the passenger I was speaking to) and said, "lets go". They drove from Long Beach California all the way into Orange County where they encountered me. But because I was a female, the driver saw when I stopped him, the message was, " When she comes up to the window, I am going to kill her".
That was the movement I was seeing in the car, the leaning over, grabbing the 38, and waiting for me to get close enough. But that voice I heard, I believe was my guarding angel. And I listened.
For Ashley, she never had a chance, and my heart goes out to her and her family, and I will forever remember her in my prayers. To all the officers who work the streets in any capacity, I also pray for you. Our officer's are being judged and sentenced without anyone who does so, putting themselves in the same place and being able to do what our officers deal with in a blink of an eye.   Ashley, rest in peace.
God Bless …