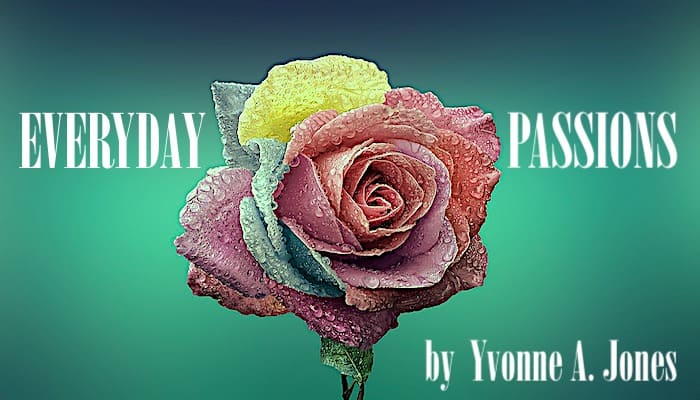 "If you believe you can change- if you make it a habit- the change becomes real."

~Charles Duhigg

You can improve your results with small habits.  Why small habits?
Change can be hard because we've created habits or patterns of behavior that are comfortable and convenient for us.  They have created neural pathways in our brains.  We're familiar with them.
When we make changes, we now have to step out of our comfort zone and we're also asking our brain to create new patterns of thinking.  That is not always easy to do, which is why we experience resistance when we attempt to make sweeping changes all at once. What is the option?
Start With Small Changes to Create Small Habits
Since change is inevitable, start with small changes.  Instead of trying to make massive changes in different areas of your life, what if you focused on small changes that create smaller but effective habits and improve your results?
Science has proven that making a few small habit changes is the best way to create effective and lasting change.
B.J. Fogg, Ph.D., Stanford University Behavior Scientist noted that the key to success is to think small when wanting to develop new behavior or routines. 
If you are ready to get started making this the year you improve your results in various areas of your life, start with these seven small habits.
Plan Your Most Important Tasks: Do you ever get to your desk in the morning and wonder what to do first? Too often we live and work in survival mode and never get around to the tasks that matter. One simple way to combat this is to plan your MIT's—Most Important Tasks—for the next day before you leave work for the day. When you arrive in the morning, you'll exactly know what to start working on, and you'll avoid wasting time thinking through what you did yesterday.
Set Boundaries: What is the one thing you consistently do that depletes your time and energy but no longer brings you joy? Now's the time to choose yourself over commitments that you feel obligated to keep. Plan a way to get out of these time and energy-draining activities. And when new opportunities come up, take some time to decide if they will genuinely enhance your life or end up merely stealing your time.
This may be a good time to start learning to say, No. Start small.
Start a Journal: Many people dismiss the value of writing in a journal.  I was skeptical for a long time too.  I could not see how writing my thoughts and ideas in a book could support my growth as a person and a business owner.  Until I tried it.  Now in every class I teach, or when working 1 to 1 with clients, I encourage them to start a journal with a specific purpose.
Your journal is just for your eyes if you prefer to keep it that way.  It gives you the opportunity to write out your challenges and opportunities, as well as work out problems, counteract stress, and track your progress. You can quite easily overlook or forget all the little gains you make during a single year, and looking back through a journal is a great way to see how far you've come.
Take Time to Exercise: Moving your body around is good for lots of reasons beyond staying fit. It's also about releasing those feel-good hormones that keep us happy and energized. Look at your schedule and see how you can work 30 minutes of exercise into your day.  Or you may want to do as I do pretty often and that is to schedule three 10-minute sessions. Think small.  You may find that even more appealing than a large chunk of time.  This way you improve your results with small habits.
After a few days, you'll begin to wonder how you managed without the stress relief and energy exercising gives you.  When you don't engage in the activity, you'll miss it, which will confirm for you that you've created a habit that you can expand on.
Dedicate Time to Your Interests: When was the last time you did something during the week that you enjoyed? Many of us say we'll participate in a hobby on the weekend, but when the time comes, we spend it doing chores or taking care of things that didn't get done during the week.
I color the items in my Planner according to categories.  For example, blue is for anything spiritual, green is for anything paid, etc. and yellow is for family and FUN.  I'm a firm believer that you should have FUN in your business.
On picking up my manual Planner recently, I realized that yellow was the least color in my schedule.  I immediately set about changing that and am still working on it.  It's so easy to get caught up in serving others that you forget to take time and do fun things for yourself.
Instead of watching mindless TV or scrolling through social media after you wash the dishes, spend time doing something you love. Put together a puzzle, knit a scarf, pull out those watercolors, or maybe for me I'll start writing those short stories I've been wanting to.  Just let the ideas flow.
One of the things I find almost therapeutic is spending time in my garden during the early afternoon.  If I don't have a specific appointment, I walk away from my computer, close my office door, and go out and do something in my garden.  It may simply be to pick off any dead leaves from my hibiscus or move around a few pots.  Those small activities revive me and energize me to continue working in the afternoon.
Whatever passion you think you are too busy to enjoy anymore, make time for it and watch how much joy it adds to your life.  Remember that 'You Can't Pour from an Empty Cup.'
Take a look at your life. Do some self-scrutiny and decide where you can make small changes and improve your results with small habits.
You may also enjoy reading "Why Self-Discipline in Entrepreneurship is Important."