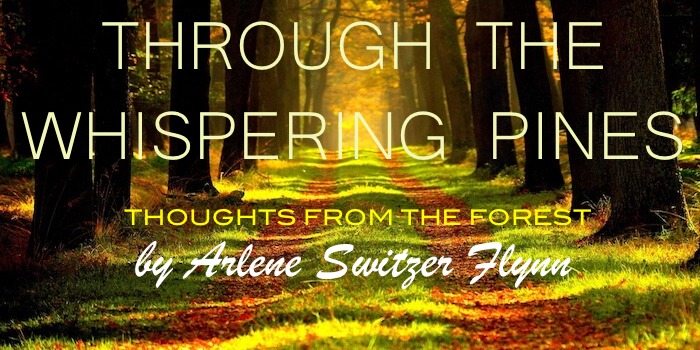 I let my soul out to play today.  It soared above the treetops among the whispering pines, danced a ballet with the hummingbirds, and kissed a butterfly.
Life has begun anew I heard the creator say.  The thing you call spring is my gift to you to help you understand that hope is always present and blessings always near as I am always here.
Folk's time is a precious thing, and the wonder of happiness and joy gifted to you and passed on to others doesn't have to be lost and become regret when the winter of life comes calling.  These things and more are knocking at the door, "Let me in.  Please let me in," they whisper upon your heartstrings.
Time took me back to a much earlier time in my life when young women had pretty much three choices in life… homemaker, wife/mother, schoolteacher, or secretary.  I think they call that last one Administrative Assistant these days. The good ones get the title of Executive Administrative Assistant, or so I hear.  They are all noble professions but it bugs me a bit trying to figure it all out. Crappers the janitor's today are known as 'sanitation engineers'.
I wasn't ready to be a homemaker.  I knew I wanted to be a wife and mother someday; but before that, I wanted more.  At the age of nineteen years, old adulthood was knocking at the door.  What should I do I asked myself.  Should I go husband hunting or seek something more?
I decided to put the wife thing on hold, listen to the whispering of my heartstrings, and to seek that something more.  "There is nothing you can do to earn a respectable income young lady; your choices are few," everyone said to me.  Yet, adulthood was knocking at the door, and the soft whispering of my heartstrings became a roar.
Finally, out of desperation at my nagging request for a career, someone told me, "Well, I guess you could sell real estate if you're so big on having a career, but you'll never pass the test to get your state license.  Only three out of a hundred ever do on the first try you know."
"You'll have to take a course you know," they said.  "Probably more than once," they added.  "Here's the number to sign up and take the class; that is if you have the two hundred fifty dollars to take their course."  They continued, "It's a man's profession, and you'll never make a dime if you ever pass the state licensing test."  Yet, adulthood was knocking at the door.
Good grief, two hundred and fifty dollars would pay my rent for six months way back then, so I called the state licensing office to find out the requirements.  "You have to pass the test," said the man on the other end of the line. "Is there an age requirement to take the test," I asked.  He replied, "No dear in a most condescending way.  There isn't."
"Good thing I replied because I'm only nineteen years old and this license is going to pay for my education once I start selling houses.  "Do you have some sort of book with the rules and regulations to study so I can take the test," I inquired.
He noted, "Sure, we do miss, but women, well they don't do that sort of thing you know."  "You mean I can't take the test just 'cuz I'm a girl," I retorted back to the man on the phone at the big office of licensing for real estate.
"Oh no," he said.  "There are two other women carrying licenses in this state, but one's husband is a builder, and the other one started a family."
"I'll be there today to pick up the book.  How much does it cost," I replied?  "The book is free, and the test is free, but the fee for the license is $20," he offered.   I heard him laughing as he said goodbye.  I'll bet if he's still alive he's not laughing now.  Adulthood was knocking at my door.
The real-estate broker that sponsored me made me work six weeks for free answering the phones for all the big shot men that worked there.  He was thinking I'd never pass the test.  I wonder if he's laughing now.
I did take that test and passed the bugger on the first go-round.  However, becoming successful at something you have chosen is hard work, and you have to be creative unless of course you were born with the genes of Beethoven or the mind of Albert Einstein.  I had neither, but I did have something just as good; I was no quitter.
I knew I could make a go of it as long as I was creative, worked hard, and paid attention to the people that were successful.  I had already seen enough to know I felt passion for this selling real estate business.  I was working hard and soaking up everything I could by observing the successful people around me.  Yet, I was getting nowhere at it.
Thank the Lord and pass the peas I kept my night job slinging hash at the local all-night pancake house.  They let you eat free, paid you a dollar a shift, and let you keep your tips back then.  This might be a good time to tell you anyone eating pancakes and eggs in the middle of the night is drunker than a skunk, and they can't tell the difference between and one dollar bill and a ten dollar bill.
Tips were good at the hash house, so when 2 A.M. rolled around and my shift ended, I always did well stuffing my pockets on the way out the door with my tips in tow.  I was falling into bed with the alarm set in time to make the eight o'clock sales meeting at the real estate office each morning.
Every darn morning there would be someone that would make a pretend fake sneeze sound when it came to my turn to tell if I had listed any real estate or for that matter sold any.
It was at one of these early sales meetings with half an eye open I heard one of the agents telling the other, "Boy oh boy did I have a looker yesterday.  I think I'll call her husband and tell him it might take a little longer to find them that perfect house to buy."
I could have kissed the guy right on the mouth for saying that because he gave me just what I needed to get really creative.  I took nearly every cent I had out of the bank, and the next day went to the newspaper office.  I took out a full-page advertisement in Sunday's real estate section with my picture and the caption that read:
WHO WOULD YOU RATHER HAVE YOUR WIFE RIDING AROUND ALL DAY LOOKING FOR THE PERFECT HOUSE FOR YOU AND YOUR FAMILY WITH, ME OR SOME GUY YOU KNOW NOTHING ABOUT?
It worked, and I mean it worked big time.  I was only nineteen years old then, and by the time I was twenty-two years old, I bought my first house in an upscale neighborhood with of all things my dream swimming pool in the back yard.
I'm telling you this story about how I began an adult with the passion for what I chose to do, coupled with hard work and never giving up, so you know anything is possible.  You can become an adult at any age really, and I want you young ones to know that!  And, for you older ones, you need to know I'm still trying out wonderful new adventures that bring me passion.
So what does all this have to do with the season with the season of life we call spring?  We are and will forever be in the spring of our lives if we chose passion for all things wonderful and never give up.