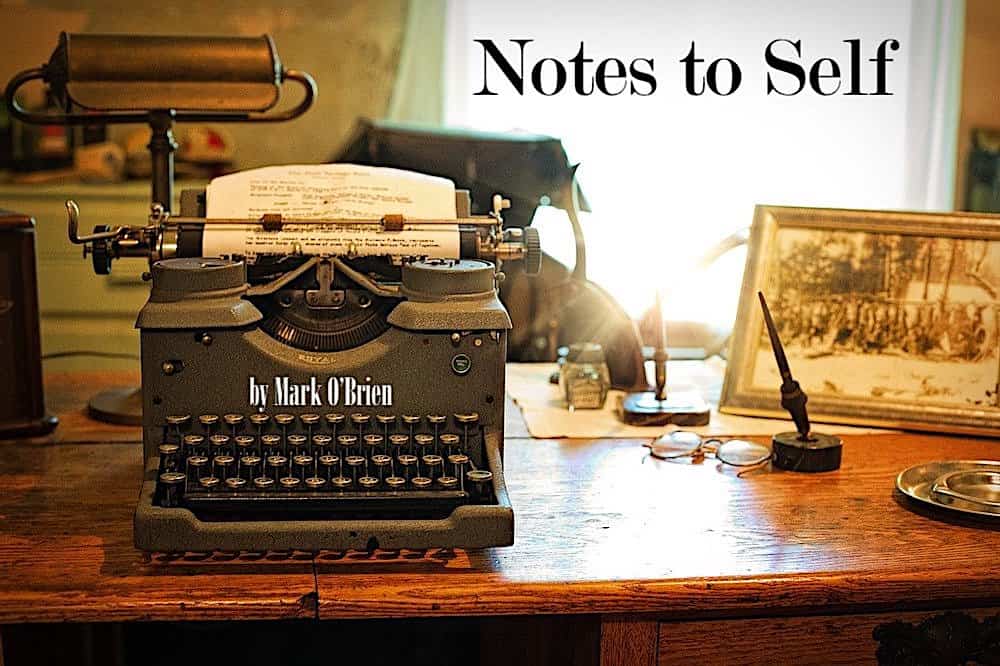 The debut album of the Jimi Hendrix Experience, Are You Experienced, was released in May of 1967. "Purple Haze" and "Hey Joe" were the first two singles released by the band's record label. (Do you remember singles?) I was 13 years old at the time. I hadn't discovered much popular music by then. That changed the next year.
In the spring of 1968, I convinced my dad to spot me $200 for a Univox semi-hollow body electric guitar and a Univox combo amplifier with one 12-inch speaker. I say spot me because I ended up paying (dearly) for those two items by working in tobacco fields that summer.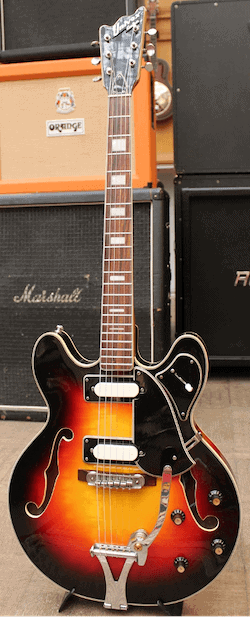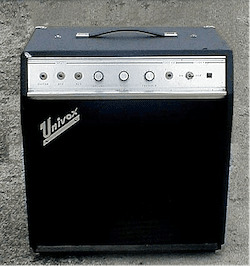 One day in the fall of that year, my friend, Tommy Roberts, who also played guitar, came to my house. He asked me if I'd heard of Jimi Hendrix. I hadn't. So, he plugged my guitar into my amp and started playing the chords to "Purple Haze". I was intrigued. But Tommy said Jimi's sound was more distorted, and neither of us had any idea about effects pedals or any such thing.
For reference, here's the board of effects pedals I use now.
Since we knew nothing about effects or distortion, we came up with Plan B. On one of Tommy's subsequent visits, we decided it would be a good idea to plug my guitar into Tommy's Bogen PA amplifier and to run the PA amp into my guitar amp. Our theory was that power and volume are good. More power and volume are better. As Albert Einstein said, "In theory, theory and practice are the same. In practice, they're different." In practice, we fried my guitar amp.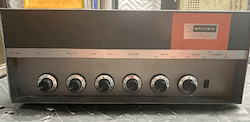 Fast Forward
On Saturday, September 19, 1970, I was 16 years old. I was working behind the counter in the new McDonald's on West Main Street in Meriden, Connecticut. Tommy Roberts walked in the front door. He took no more than a step or two. He said, "OB … Hendrix is dead." And he walked out. I got through the rest of my shift in a devastated fog of grief and disbelief. I later learned Jimi had been pronounced dead at 12:45 p.m. the day before in London.
The Cry of Love, released on March 5, 1971, is the first album of Jimi's work to be released following his death. I still listen to it. I still find it difficult to process his loss. And I continue to imagine what he'd have done — how his music would have evolved — if he'd lived longer.
I was tempted to write if he'd lived a full life. But given what he packed into his 27 years, his was a very full life.
We should all be so accomplished, curious, and creative.