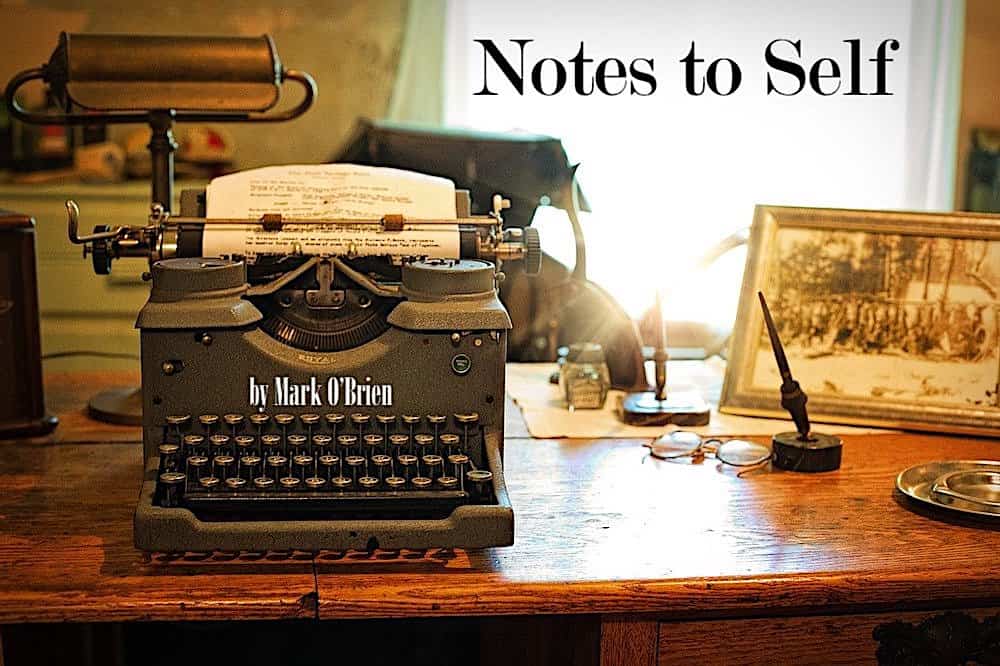 I read an article in Inc. recently. It was called, "The Psychological Price of Entrepreneurship". It said this, in part:
Many … entrepreneurs … harbor secret demons: Before they made it big, they struggled through moments of near-debilitating anxiety and despair — times when it seemed everything might crumble.
And it hit home.
I take every word of the article to be true. I accept every explanation and rationalization for every episode of depression it cites and every act of self-inflicted lethality it recounts. I relate to every effect. But I can't help noting the article stops short of identifying the cause of the depression and lethality, of which entrepreneurship is only a convenient, superficial symptom.
I know depression quite well. I'm not happy about it. I'm not proud of it. And I'm very much okay now. But we need to do two things: (1) We need to stop calling everyone who starts a business an entrepreneur. (2) We need to acknowledge their agency in their own depression. I know that quite well, too.
I Quit
On my 50th birthday — January 30, 2004 — I resigned from my job at the advertising agency at which I'd been employed for four years. I did it to found O'Brien Communications Group. I was terrified. Driving home that evening, I received a call from my older sister. She'd called to wish me a happy birthday. During the conversation, she told me her husband had just been diagnosed with prostate cancer. It was, I thought, a wake-up call.
My brother-in-law is a retired Naval officer, an Annapolis grad, completely squared away. I knew what he would do: He'd study his treatment options. He'd pick one. He'd find a place to get the treatment. He'd go there. He'd undergo the treatment. And he'd beat the cancer. That's exactly what he did. His circumstances made me think about my own: "Really? He's staring down the barrel of cancer. You quit your job. And you're the one who's terrified? Come on."
The relief was only temporary.
Despite the fact that things went well for my new company from the outset, I sank into a deep depression. As always, I had a network of supportive people and generous spirits around me. I'd learned from experience that every time you reach out for help, your hand finds one to pull you up.
In this instance, there was one gentleman in particular who sowed the seeds of my recovery with words. He did it on two separate occasions. I have no idea if he realized the genius of his words. But I did. And I never forgot them.
On the first occasion, this exchange took place:
"Dude [he always called me Dude], do you remember being born?"
I said, "No."
"Do you know why you don't remember?"
I said, "No."
"Because it hurt so damn much. That's why. You just undertook a rebirth. Did you really think it wouldn't hurt this time?"
On the second occasion, he said this, with slightly less patience than he'd had the first time, which actually made me pay better attention:
"Dude. Think about it. You just jumped out of an airplane. Even if your parachute opened, did you really think it wouldn't hurt when you hit the ground?"
In his own way, he was reminding me that fear is another manifestation of pain to be endured and managed. Fear is another source of energy to be channeled and applied constructively. But despite the poetic power of his imagery, his beautiful analogies notwithstanding, the one word that carried the most weight, the one that saved me, is you.
Reality
His words made me the active agent of everything: You just undertook a rebirth. You just jumped out of an airplane. I did it. He wasn't giving me credit. He was pointing out the fact that I created my own reality.
He was being the antithesis of the disclaimer at the end of every commercial for every new drug: "Nausea, dizziness, liver disease, kidney failure, heart attacks, skin lesions, fatal infections, ringing in the ears, bad breath, whooping cough, hyperactivity, extreme lethargy, heart attacks, hangnails, terminal hiccups, and excessive nose hairs have happened." No, they haven't. They didn't just happen. Those are some of the possible consequences of the fact that you (or someone else) took that shit!
His words were also liberating. They made me go back outside the door, check my ego as I should have done at the outset, and walk back in. They made me realize — if I didn't do anything irretrievably, self-destructively, egotistically stupid (this is why I will always contend Frankenstein should be required reading) — I wouldn't have to live with a noxious monster of my own making.
He made me realize if I were the agent of the first step, regardless of the unexpected pain it caused, I could be the agent of the second step and the third and every one thereafter. And he made me understand callings don't just happen any more than drug reactions just happen. But callings are not free.
In the words of Harry Crews:
The little that I have learned about the world, and, more important, that I have learned about myself, has been absurdly expensive, but I have always thought it more than worth the price. There is no other way. The miracle of the world, the miracle of a rebirth of the senses, the miracle of an accepting heart can only be paid for with blood and bone. No other currency is acceptable.
The Big Question
The open question at the end of all this might be: Why did I do it — why did I face the fear and risk the depression and anxiety I endured? There are two answers. The first is, as Grandma O'Brien loved to say, "There's no sense being Irish if you can't be thick." And my skull is so thick as to be damn-near impenetrable.
The second answer is straight and not at all facetious: The only thing I was more afraid of than starting my own business at the ripe young age of 50 was the prospect of not starting my own business at 50 … then having to wake up at 60 to ask myself, "What if …?" Fear wasn't a good enough reason not to do it.
Founding my own business did not, does not, make me an entrepreneur. It doesn't make me better than anyone else. It only makes me a person determined to find his own way and to survive by his own wits.
The day the business opened — March 1, 2004 —  there was no one standing beside me with a bazooka to my head. Nobody made me do anything. Nothing just happened. There was more fear and pain involved than I'd bargained for. Maybe I should have seen it coming. But I caused it. I created it. I was the agent of my own fear and pain. Since that's true, I'm not one for whom anyone should have felt bad or sorry.
I volunteered for this. And I'm enduringly grateful I did.